Sushi lovers: this is your day to enjoy your favorite dish! June 18 is International Sushi Day, and lucky for you, we have five unique and healthy takes on this amazing dish. So get out there and start rolling!
1. Veggie Maki Sushi

A vegetarian option for all those who don't eat seafood but who love rolls. Take a bite of this Japanese dish with years and years of culture behind it. This multi-textured and multi-flavoured roll is waiting to conquer your palate.
For the recipe, click here.
2.  The French Roll

Chef Nick Chompoonich has spent years coming up with a variety of unique sushi rolls. The idea for Fuji Hana Thai Pepper's French Roll came from his love of French culture as well as Japanese culture. The light crepe envelopes the entire roll, adding a twist of France to this roll.
For the recipe, click here.
3. Teriyaki Sushi

If you aren't a pro at making Sushi, this could be a good roll to start of with. This recipe is easy and is made using leftover grilled or roasted chicken. All you need is some rice, raw veggies, and nori.
For the recipe, click here.
4. Soba Noodles in a Sushi

Are you a fan of soba and sushi? Then, it's time to try this recipe. If you are unfamiliar with soba noodles, they are noodles made from buckwheat flour, and carry all the good stuff that buckwheat brings with it—like being gluten-free and rich in fiber, among other things. Soba noodles are used mostly in Japan, especially in soups. Yes, sushi without rice. It makes it that much easier to prepare.
For the recipe, click here.
5. Strawberry Fin Roll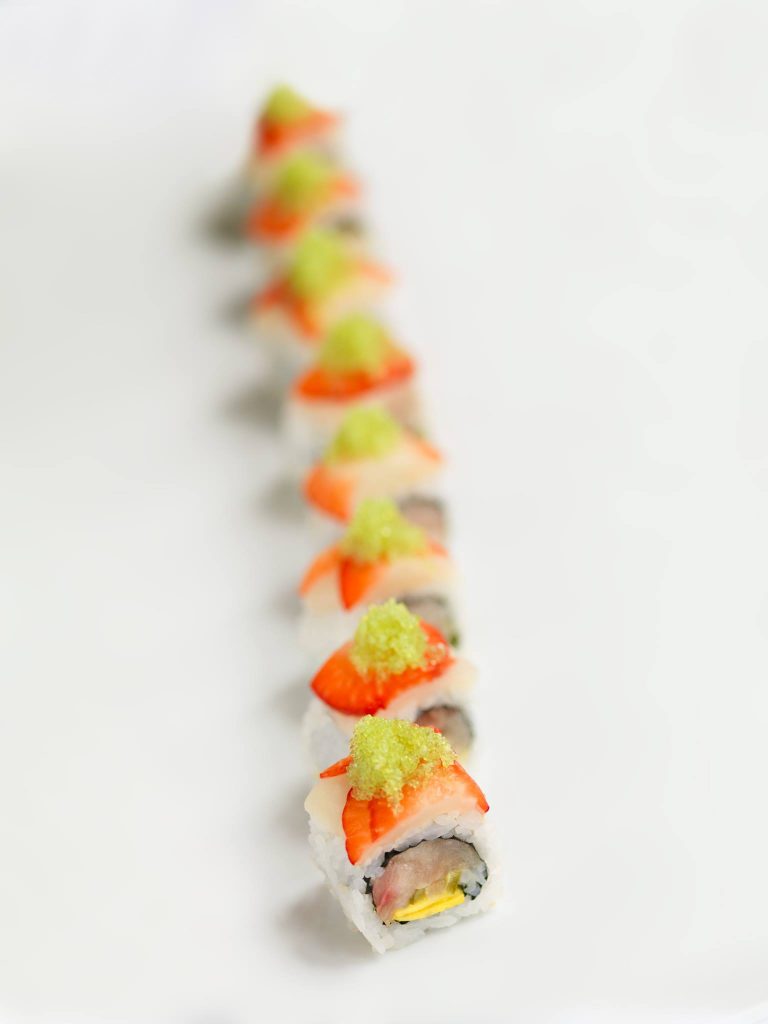 This roll is a beautiful contrast between sweet and spicy. The strawberry and scallop combination gives the roll a sweet touch with a citrus burst, while the pickled jalapeño adds the salty, spicy acid to balance out the flavor profile.
For the recipe, click here.