When people think of puppies, they picture rambunctious four-legged furballs running around and bringing havoc. That might be the case most of the time, but there are always outliers.
Starfish was one of them. She was abandoned at 10 weeks old—left inside of a box on the beach—and unable to walk.
Veterinarians were going to euthanize Starfish because they didn't think she'd recover.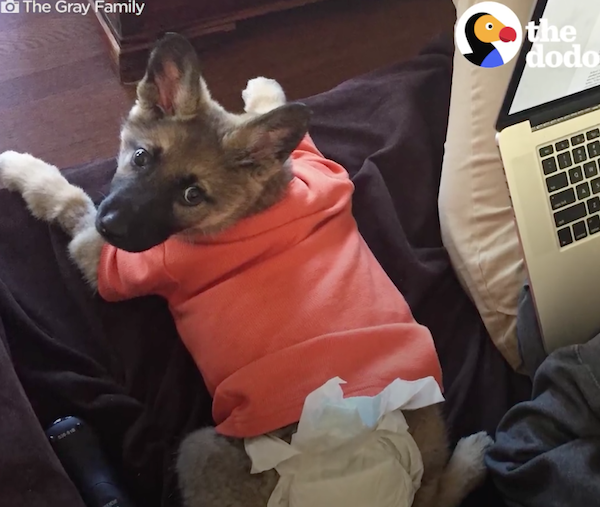 "Her body was flat, her organs were flat and the vet recommended euthanasia," Starfish's mom, Leigh Anne Gray said on GoFundMe.
Just as they were going to administer the lethal injection, the head of the shelter decided to seek a second opinion. Starfish was later diagnosed with Swimmer's Pup Syndrome, a genetic condition which is curable through rehabilitation.
"When I saw Starfish, I just attached so quickly. You couldn't pick her up like you do a normal puppy, you had to hold her sideways," Gray said to The Dodo.
"She was flat like a pancake, but I just grabbed her and didn't let her go."
After Starfish was diagnosed, she started going through rehabilitation to get her on her feet again.
Starfish progressed quickly, and before long, she was able to walk short distances.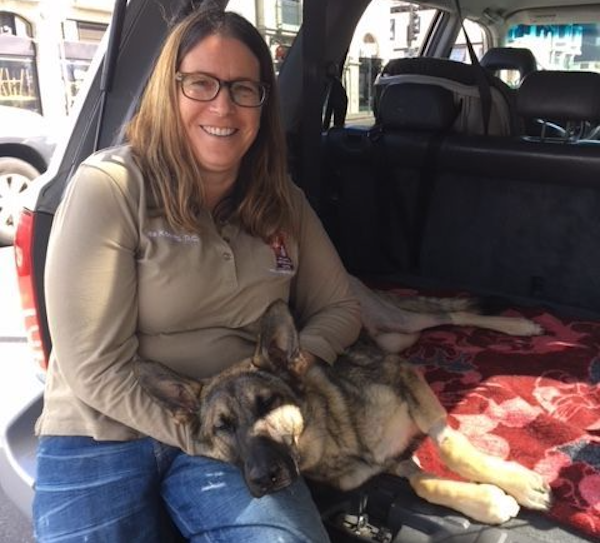 "She responded to everything they taught her because she wanted it so bad," Gray said. "Starfish herself was so determined at every moment to do whatever she could."
Gray and the team working to get Starfish walking were encouraged by her effort through the rehab process. In her first attempt to climb a flight of stairs, she nearly tumbled all the way down.
Five minutes later, she was back at it, reaching the top of the stairs, one step at a time.
"I knew she would make progress, because she just kept going after it," Gray said.
Through her own determination, and through the steadfast devotion from the Gray family, Starfish made remarkable progress in a short span of time.
Within two short months, Starfish was able to walk on her own.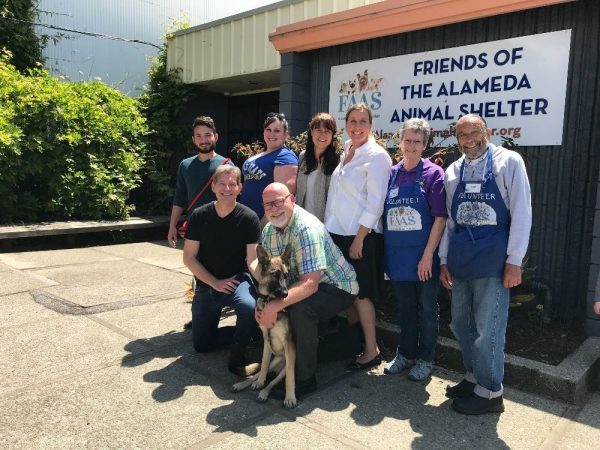 Only moments away from being put down, the shelter saved her life. Gray took over the rest of the way and got Starfish the help she needed to survive.
"Even her running the length of the lawn, it's just like, it makes you want to drop to your knees like, 'Is this real?'" Gray said.
Starfish has grown particularly attached to the family's 5-year-old son; Gray said the two shared a "similar developmental stage." And while the family helped Starfish have a normal life, Gray said the dog has been an inspiration to them as well.
"That determination, that excitement for life was missing for me," Gray said. "I feel lucky that she came our way."