On a late December afternoon in Hagerstown, Maryland, 14-year-old Anais Fournier drank two 24-ounce (approx. 710-milliliter) cans of Monster energy drink with her friends at the mall.
Just 24 hours later, the teen went into cardiac arrest. Doctors induced a coma, hoping to prevent the young girl's brain from swelling, and her shellshocked family sat patiently by her bedside. Six days later, the young girl died.
As per a TODAY report, Fournier had an underlying heart condition, mitral valve prolapse, which causes a minor malfunction in the closing of the heart valves. According to the American Heart Association, the condition affects around 2 percent of the American population, and in most cases, it's harmless.
Fournier's death certificate noted the teen's cause of death as cardiac arrhythmia due to caffeine toxicity.
"Nothing seemed out of the ordinary that evening," Fournier's mom later recalled, sharing her painful story with Love What Matters. "Anais and her friend watched 1408 in the family room while I watched a movie in the living room. Around 8pm, Anais's friend ran down the stairs to tell me something was wrong with Anais."
"I asked, 'What do you mean something is wrong with her?'" Kline recalled. "He said, 'She just kind of leaned over and exhaled really loudly.'"
Kline then sat next to her daughter, tapping her cheek and calling her name: "Anais, wake up!" The teen gasped and her eyes rolled back. "There was a gurgling, gasping sound coming from her throat," Kline wrote. "At that second, I knew something serious was happening."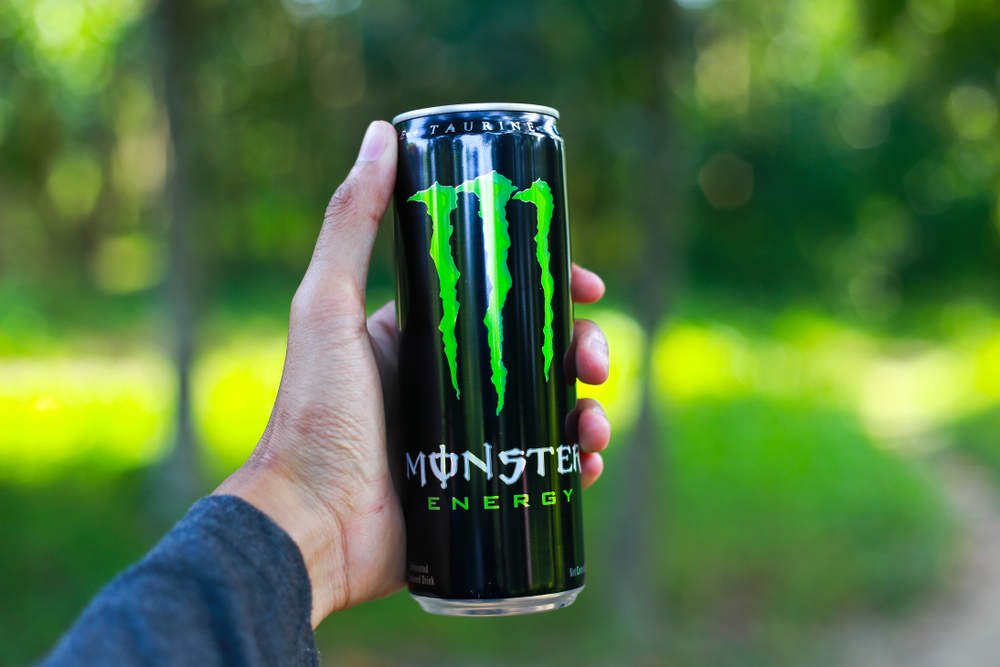 The teen's consumption of two 24-ounce Monster energy drinks had sent 480 milligrams of caffeine coursing into her bloodstream. As Fournier was still a minor, her caffeine intake totaled nearly five times the recommended limit listed by the American Academy of Pediatrics.
To put it another way, the teen's caffeine consumption was equal to approximately 14 cans of Coke.
Alluding to the night before Fournier passed away, Kline wrote: "My best friend sat next to her bed, and I laid next to her, all night. We talked to Anais the entire night without one wink of sleep."
She further added: "We talked about all the funny things she has said and done over the years. I told her how proud I was of her and how much happiness came from being her mom."
On Dec. 23, 2011, Fournier was declared dead. For Kline, "my world shattered that day." However, after Fournier's sudden and shocking death, her family summoned their strength and turned their sights toward warning others of the potential risks associated with highly caffeinated beverages.
"I ran upstairs. I saw her slumped on the couch. I sat next to her, tapping her cheek, and calling her name. She gasped, and her eyes rolled back. I questioned her friend about their activities at the mall. 'I just need you to be honest!'" #LoveWhatMattershttps://t.co/tbfPcCLF8P

— Love What Matters (@LoveMattersMore) February 22, 2019
Kline and Richard Fournier, still reeling from the shock of their 14-year-old's sudden death, launched a "wrongful-death" lawsuit against Monster.
"I was shocked to learn the FDA [Food and Drug Administration] can regulate caffeine in a can of soda," Kline said in a news release from Goldberg according to Record Herald, "but not these huge energy drinks."
"With their bright colors and names like Monster, Rockstar, and Full Throttle, these drinks are targeting teenagers with no oversight or accountability. These drinks are death traps for young, developing girls and boys, like my daughter Anais," she further added.
Monster Beverage Corporation said it does not believe its drinks are "in any way responsible" for Miss Fournier's death, reported the Independent. Their labels do bear warnings that their energy drinks are not recommended for children or pregnant women.
However, in response to legislative pressure and plummeting stock values, the California-based company declared in March of 2013 that it would begin disclosing the caffeine levels of its beverages on labels, reported CBS.
In early 2019, Kline revisited her journey of unbearable loss and ongoing legal issues with Love What Matters. She stated that "We tried to pass a state-wide bill banning the sales of energy drinks to minors in 2014, but the lobbyists won."
"This past Christmas marked 7 years since Anais died," she further wrote. "Our lives have continued, but a huge piece of us is missing."
"I'm re-entering the arena, and ready to fight again," Kline shared, reviving her battle against highly caffeinated beverages. "If I can save one person's life, or another family from going through the hell of losing a loved one," she added, "it will all be worth it."