If your teeth are anything but straight and you feel self-conscious about your smile, you're not alone. Googling "self-conscious about teeth" will bring back over 1 million results, many offering ways to fix your discolored, missing, or crooked teeth. But like many things in life a fix comes with a price and for some it's not possible because of financial reasons.
For as long as Evan Hill could remember his classmates bullied him by calling him a rabbit. Evan had a severe case of buck teeth and his family wasn't able to afford a costly dental bill to fix his teeth.
Classmates constantly referred to Evan as a rabbit.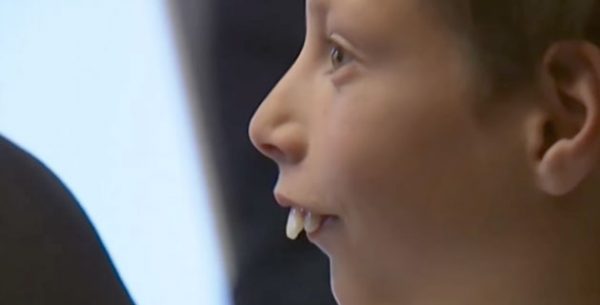 A neighbor helped get Evan to appear on a current affairs program in his hometown of Christchurch, New Zealand to discuss the bullying and his family's financial situation.
"They call me bunny rabbit," the young boy said. "I am not."
When viewers heard of Evan's heartbreaking story, they stepped in and donated $100,000 so Evan would be able to pay the estimated $12,000 it would cost to have his teeth straightened.
The orthodontist who worked on Evan said it was the worst case he had seen in 25 years.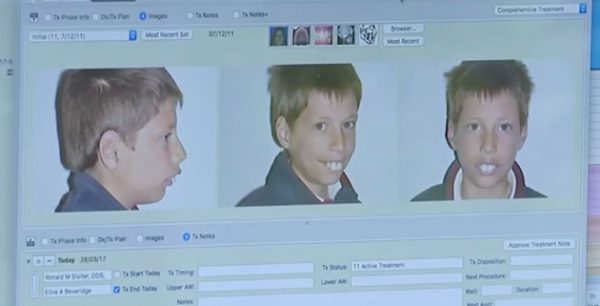 Orthodontist Ronald Sluiter, who worked on Evan, remarked how typically a person's jaw sits at about a two degree angle; however, Evan's jaw was at a 12 degree angle. He also suffered from an overbite, which made him unable to properly close his mouth.
For five years Evan paid a monthly visit to Sluiter so the orthodontist could work his magic. When the procedure was finally complete, Sluiter was able to move Evan's teeth 15 millimeters. His new smile was a night and day difference.
After five years of braces, Evan finally had a new smile.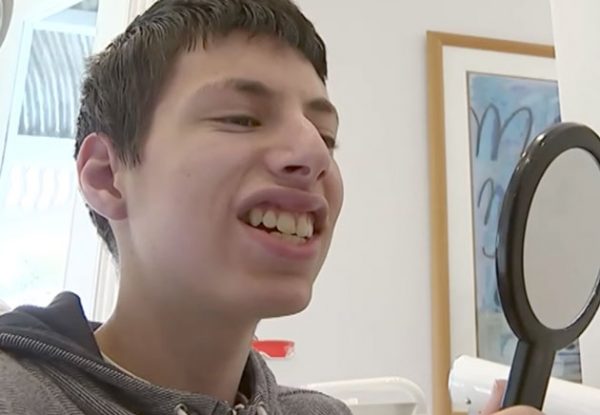 The moment Evan's braces were removed was a joyful moment full of a lot of smiles.
His mother expressed her gratitude for everyone who donated their money to help her son. In an interview with Newshub she indicated the extreme measures her family was prepared to go through to help their son. Thankfully they didn't have to worry and their community was there to help them.
"We looked at probably mortgaging our house to pay for them but this came up and blew me away," Barbara Erickson, Evan's mother, told Newshub.
Evan made a complete transformation and it's all due to the kindness of his community.
The family said that the leftover money that was donated for Evan's braces will be put into a fund for other families struggling to pay their child's dental bills.