There is an assumed risk when you sit behind the wheel of car. Collisions and sloppy driving plague roadways around the world, but when cars are flying at super-human speeds, the risk is amplified many times over.
NASCAR drivers try to avoid wrecks at all costs, but when one inevitably strikes, the focus shifts to minimizing damage, and surviving the wipeout in good health.
Mike Jones was racing in a NASCAR sanctioned event.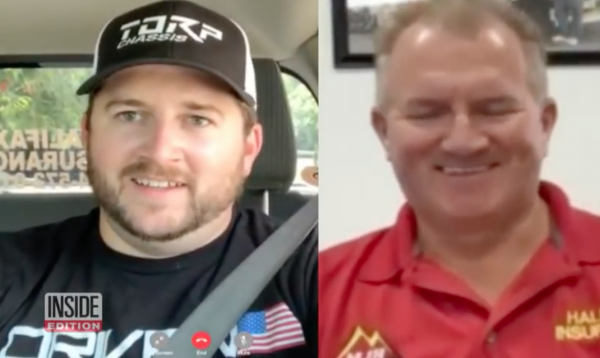 Mike was racing at the South Boston Speedway in Virginia over Father's Day weekend. He was lucky enough to have his father, Dean Jones, on hand to witness him do what he does best.
As Mike raced around a turn, his car got tangled up with one of his competitors and both went spinning out of control. Mike was on the receiving end of the worst of it, and moments after the collision, his car burst into flames.
As the panicked driver struggled to free himself from the car, a man came running from off the track to pull Mike out of the car. It was his father, who battled licking flames as he pulled his son out of the race car window.
"I just had a single focus: Getting my son out of that burning car," Dean Jones told NBC News. Nothing else mattered."
Dean arrived at his son's vehicle for the rescue before the track's fire brigade.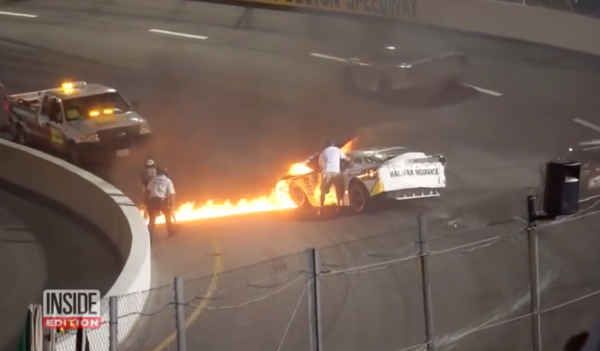 Perhaps fueled by a father's unending love, Dean was there well ahead of the team of firefighters working the track that evening. By the time their emergency truck arrived, Mike had already been pulled to safety.
"I threw my headset off … and made a beeline straight to him," Dean told Inside Edition. "For a 56-year-old guy, I moved pretty fast."
Mike was stuck in the vehicle at the time of the incident, and was having a hard time getting himself free. He realized how lucky he was to have his father there to save his skin.
"It's a driver's worst nightmare," Mike told Inside Edition. "I can't thank him enough."
But while Dean's fatherly instincts were lauded by most, there were some within the racing circles that weren't fans of his heroics. The elder Jones was officially put on probation by the South Boston Speedway.
"We have sat down with Mr. Jones and discussed what transpired on Saturday, and he fully understands our position on non-safety personnel entering the track surface during an event," South Boston Speedway said in a statement according to ESPN.
"We are all grateful that there weren't any injuries, and we look forward to getting back to racing."
Despite the reprimand, Dean said he'd do it again if he had to.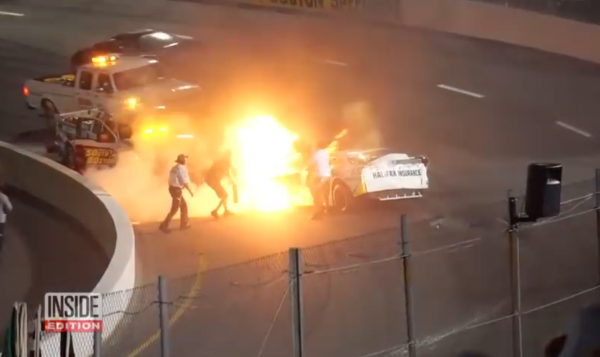 The track isn't imposing any suspensions or fines as a result of Dean running out onto the track. But don't expect Dean to stand on the sidelines if he finds his son in need of his help again in the future.
The doting father has rushed to his son's aid in the past. Mike recalls being knocked out during a baseball game when he was 10 or 12 years old, only to wake up and see his father's face looming over him.
When asked by Inside Edition if he had any regrets, Dean didn't hesitate.
"No, not a one, I would do it again," he said.