"Every champion was once a contender that refused to give up," is one of the most motivational lines of the big-screen boxing legend Rocky Balboa, played by Hollywood action star Sylvester Stallone.
Stallone rose to international fame with his starring role in the award-winning action film "Rocky" in 1976. Similar to the character of Rocky Balboa, he's a determined fighter who never gave up.
Here is Stallone's rags-to-riches story that will inspire you to chase your dreams.
Stallone's hardship began the moment he came into this world. Complications during labor left him with partial paralysis on the left side of his face, parts of his chin, lip, and tongue—causing him to slur while speaking.
Due to his parents' strained relationship, Stallone and his younger brother, Frank, had a tough childhood. Stallone spent some of his early years in foster care. After his parents' divorce in 1957, he stayed with his father in Maryland.
Stallone didn't excel in school either. He was expelled from schools time and again.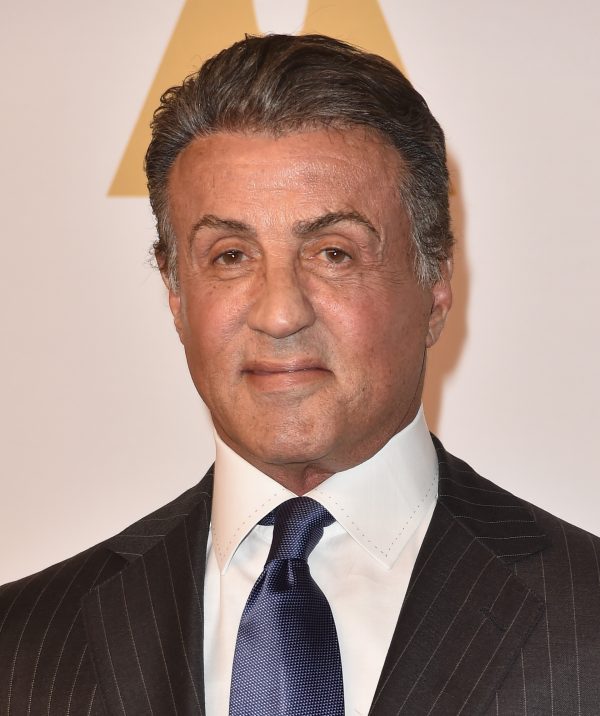 Years later, Stallone moved to Philadelphia to live with his mom and her second husband. There, he attended a special high school for troubled youth. With a fond interest in acting, Stallone went on to study drama at American College in Switzerland, and then dramatic arts at the University of Miami, but didn't end up completing his degree.
To chase his acting dream, Stallone left school and moved to New York City.
However, the road to success wasn't an easy one. In the early 70s, to get by while pursuing an acting career in Hollywood, Stallone worked at various jobs, such as cleaning up the lions' cages at the Central Park Zoo and as an usher at a movie theater.
Despite the fact that Stallone acted in a few roles for films, including playing a tough guy in the 1974 independent film "The Lords of Flatbush," he was still broke.
"After The Lords Of Flatbush, I decided it was time to come to California, so I moved to California and things weren't going so well there. As a matter a fact, I actually had to go out and try to sell my dog because it was either that or he wasn't going to be very well fed around the house," Stallone told Michael Watson in an interview.
With my wonderful daughters on a magazine photo shoot that I crashed.. Hey, I've got to keep an eye on them, right, and believe me I do… @sophiastallone @scarletstallone @sistinestallone

Posted by Sylvester Stallone on Sunday, 2 April 2017
As he struggled financially, Stallone sold his beloved dog and even his wife's jewelry.
"And then one night, I went out to see Muhammad Ali fight Chuck Wepner. And what I saw was pretty extraordinary. I saw a man called 'The Bayonne Bleeder' fight the greatest fighter who ever lived. And for one brief moment, this supposed stumblebum turned out to be magnificent. And he lasted and knocked the champ down. I thought if this isn't a metaphor for life," he added.
Taking inspiration from Muhammad Ali, Stallone spent three days writing a 90-page script on the character Rocky Balboa, who struggled to strive as a professional boxer.
Subsequently, he showed the script to multiple producers. They took a liking to it, but none agreed to his condition of playing the lead role.
"They wanted every celebrated actor at the time," Stallone told Today Show. "And big-name directors, when they found out I wanted to be involved, they scattered, ran for the hills."
Some producers even offered Stallone US$360,000 for the script, given that he wouldn't play the main character. Even though the then-30-year-old Stallone had only US$106 in his bank account, he didn't give way to their demand.
"I thought, 'You know what? You've got this poverty thing down. You really don't need much to live on.' I sort of figured it out. I was in no way used to the good life. So I knew in the back of my mind that if I sell this script. And it does very very well, I'm going to jump off a building if I'm not in it. There's no doubt in my mind. I'm going to be very, very upset. Laughs," Stallone said.
Eventually, Irwin Winkler and Robert Chartoff agreed to have the unknown actor play Rocky Balboa, with a low budget of US$1 million to make the film.
"Hardwork and determination never fails a fighter," as the saying goes. Stallone finally achieved success with the release of "Rocky" in 1976.
"Rocky" instantly became a hit among moviegoers, earning over US$117 million at the box office, and won the Academy Award for Best Picture in 1976. The movie received nine Oscar nominations and won three.
With the overwhelming success, Stallone has now received worldwide recognition as a director, writer, and actor.
Stallone's movies such as the "Rambo" series and "The Expendables" series have made him a Hollywood icon.
As Stallone once said, "I believe any success in life is made by going into an area with a blind, furious optimism."
Are you inspired by Stallone's rags-to-riches story? May his success motivate you to persevere through your own struggles so that you eventually achieve your dreams.