There are few things that can provide stability and comfort the way a long, loving marriage can. The enduring companionship is the most appealing part of long-term monogamy, but it appears sometimes that isn't enough. For one elderly couple, loneliness constituted an emergency.
British couple Fred Thomson and his wife were still very much in love, but as it got nearer to Christmas in 2015 they needed someone else to talk to. Mrs. Thomson called the police saying she was having some trouble with her husband. The dispatcher sent a unit out to respond to their call, figuring Fred Thomson had taken a fall and would need an ambulance.
When officers arrived at the elderly couple's home, they were surprised to find there was no emergency requiring police.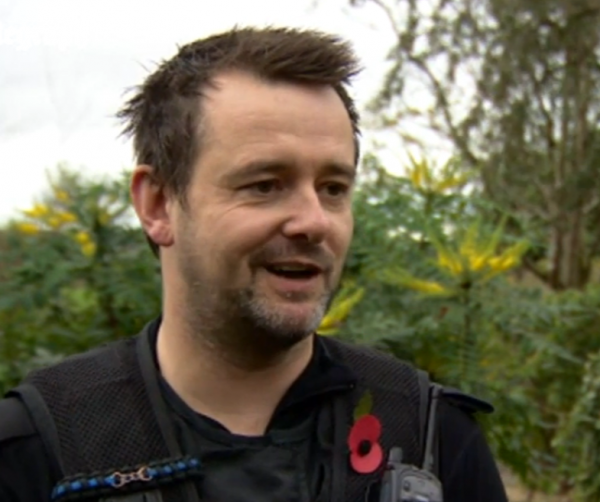 Two police constables arrived at the Thomson home and found that they weren't really needed there, at least not in a traditional sense. One of the responding constables, Stu Ockwell, recalled to local television the scene with a wry smile, and healthy dose of levity.
"We arrived to find something completely different. There was no need for medical attention. There was no need for the police. What we found was a lovely elderly couple," Ockwell told ITV News. "They were in need of a bit of company, if anything."
Ockwell and his partner made some tea and sat with the couple for 30 minutes while Fred told them stories about the war.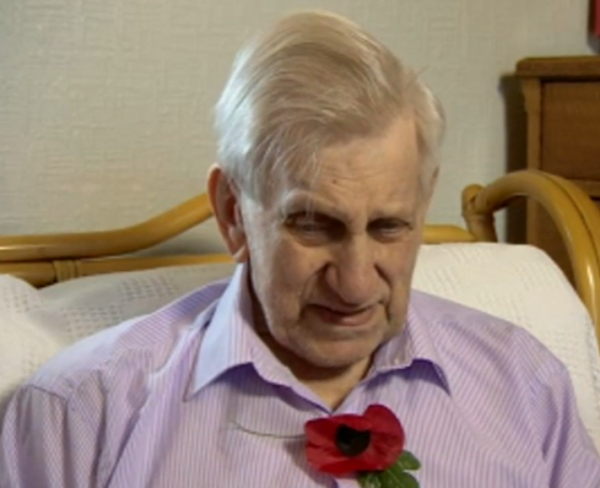 Fred, now 95, has lived a good life. But he conceded that you can get "a little isolated as you get older." With Mrs. Thomson frail and declining in mental health, and Fred going blind, the couple had been likely having trouble taking care of each other—although they did get a lot of support from neighbors and family, Ockwell said.
"I was very pleased to know there was help about and pleased to talk to them," Mr. Thompson said.
Ockwell and his partner were happy to talk to Mr. and Mrs. Thomson and provide comfort to them. But after they put up a post on social media about their visit, not everyone was as supportive.
While the visit did the Thomsons a world of good, some on social media felt it was a waste of police time and resources.
Just dealt with a 95 year old couple who called the Police as they were lonely.

What else could we do but make them a brew and have a chat

— GMP Middleton (@GMPMiddleton) November 10, 2015
But the police defended their actions. While some called it a waste of police team, they called it taking care of the community. Ockwell certainly offered no apologies.
"If you get a call from a 95-year-old couple who are in need, whether it is a physical need or an emotional one, you respond to it," he said according to The Telegraph.
"We get a lot of flack from people complaining that there aren't enough of us and that we waste our time on various things, but there is a human element to policing and these are the types of things that we do every day."
It's true, while the Thomsons' emergency wasn't a traditional one, they were in need nonetheless. The visit obviously meant a lot to them, and there is more to policing than chasing down bad guys.
"It was just nice to have someone to talk to. Someone different to talk to," Fred Thomson said.
It's certainly worth remembering, especially during the holiday season, what 30 minutes of your time can mean to someone who's feeling a bit lonely.