A good teacher has the ability to make an impact of hundreds of lives. Although, when they've been teaching for as long as Sam Postlethwait has, that number reaches the thousands.
Postlethwait was a professor of Botany at Purdue for 35 years and, while his students are all grown up now, they still look upon the time spend in his classroom with fondness. That's why, when members of his community found out it was his birthday, they went all out on kindness.
Former Botany professor, Sam Postlethwait, is a valued member of his community.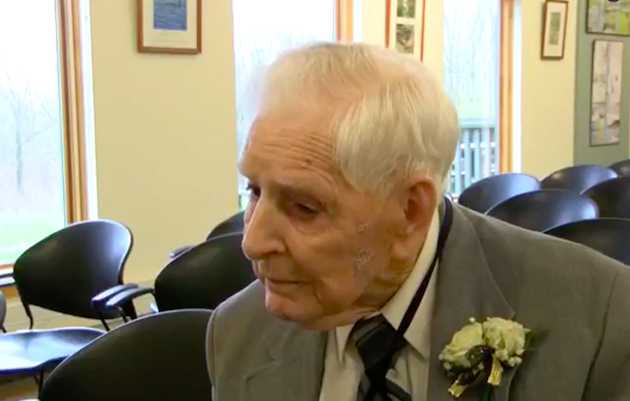 Despite leaving Purdue University 30 years ago, Postlethwait is still a valued member of his community. He taught Botany because of his love of nature, and that love has never let up.
Postlethwait's been conducting nature walks weekly, over the past decade, through Celery Bog in Indiana. On these walks, even minor events are treated like big spectacles.
"We 'ooh' and 'ahh' over maybe even a spider," he said in a 2016 interview with WLFI. "Or a spider capturing some kind of insect. All of these things you know are just so special."
Postlethwait's nature tours are on Tuesdays but the rest of his week is spent on more pedestrian things. For example, Mondays are for grocery shopping and, for that, Postlethwait has one go-to store.
During his weekly shopping routine, Postlethwait received a 100th birthday surprise.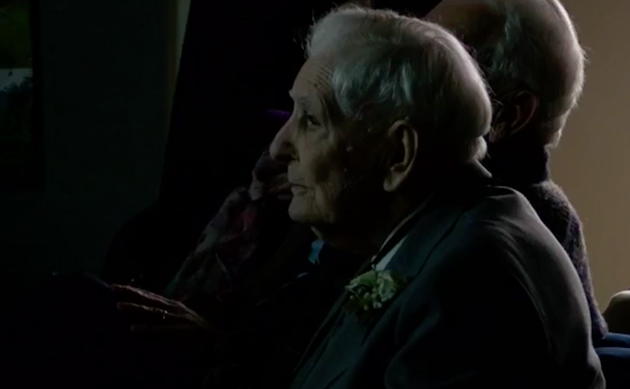 For the past 8 years, Postlethwait has done all of his shopping at the Pay Less supermarket in Lafayette, Indiana.
Recently, Postlethwait had his 100th birthday and, knowing this, the Pay Less staff thought it was a good idea to offer up a little birthday surprise.
One week after his birthday, Postlethwait went in for his regular shopping routine. Yet, when he got to the check-out, he was given a card signed by more than 30 employees. A fellow shopper covered his grocery bill and another loaded up groceries in his car.
Postlethwait was so impressed by the kindness within his community that he wrote about it in a letter to his local newspaper.
"I continue to be amazed at all the acts of kindness done every day by caring, generous members of our community of West Lafayette," he told Journal and Courier. "I'm sure this has added years to my life and I am so thankful."