A runaway wild swan sparked a dramatic rescue operation in the Russian city of Kaliningrad on Thursday, March 22, after it got stuck on a motorway.
Footage of the incident was released by Kaliningrad's office of Ministry of Internal Affairs.
The swan hit the road after wire above the trestle bridge obstructed the swan from flying into the night sky.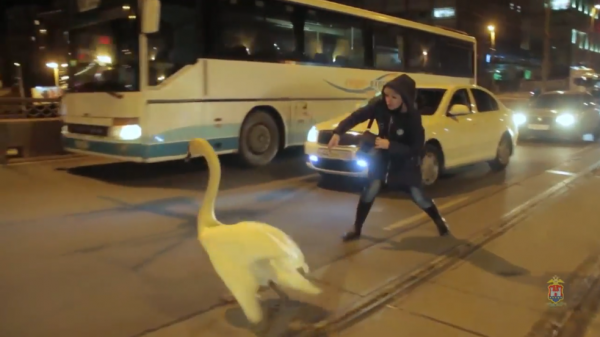 Caring drivers and passers-by tried to help the bird until the police and special services for the protection of wild animals arrived.
"We were driving along the trestle bridge and saw a swan. We decided to protect him from a potential injury," a woman who stopped to help told local reporters.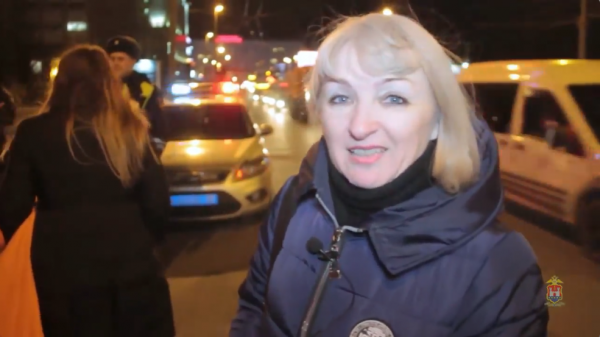 Police officers stopped traffic to ensure a smooth rescue operation.
In the end, the bird was successfully removed from the bridge–and from danger.
An unnamed woman from the wild animal protection unit thanked all those who helped the unfortunate bird.
"Huge thanks to all those who were here. Basically, they have saved the bird's life."

But not all animal rescue stories end well.
According to this Epoch Times report, wildlife authorities generally urge caution when dealing with wild animals in distress. This is especially the case with baby wild animals, as well-intentioned assistance has at times proves fatal.
At least five times in 2016, well-meaning people have illegally picked up seal pups in Oregon and Washington, thinking they were abandoned or needed help. But that interference ultimately resulted in two deaths, said Michael Milstein, a spokesman with the National Oceanic and Atmospheric Administration (NOAA) Fisheries.
State wildlife officials had to euthanize a harbor seal pup after a woman picked it up on a beach in Westport, Washington, and apparently carried it back to a house in a shopping tote.
The issue is not limited to seal pups.
"We recently had a situation where someone picked up a newborn fawn and left it at a fire station," said Tina Hamilton, statewide dispatcher for Washington Department of Fish and Wildlife (WDFW). "That fawn still had its umbilical cord, so how far away could its mother have been?"
Sometimes, the baby animal is actually abandoned.
In May 2016, two foreign tourists loaded a lone bison calf in their car, fearing it may die if left alone, and drove it to rangers in Yellowstone National Park.
Later, Deby Dixon, a photographer documenting local wildlife, confirmed the calf had been abandoned for a few days already.
But the rescue was still futile. The rangers tried unsuccessfully to reintroduce the calf to a herd, and in the end euthanized it.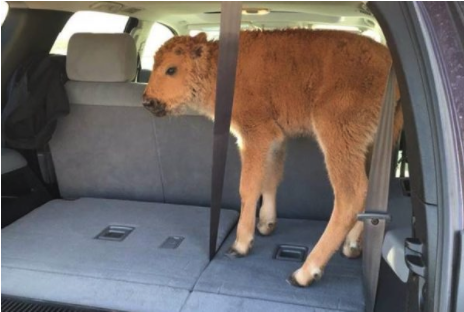 "[F]or most of us, it is only natural to see a wild animal in distress and want to help it survive. That makes us caring human beings, not monsters," wrote Deby Dixon, the photographer, in an article for National Parks Traveler.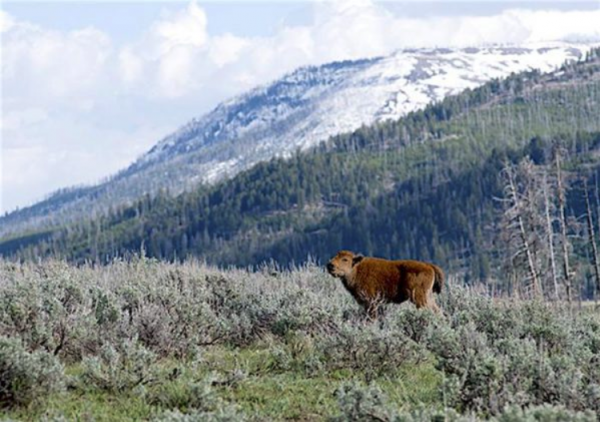 How best to help stranded wild animals?
According to experts, people should temper their enthusiasm to jump in themselves and, if possible, call local authorities. It is specialists who know best what to do with animals that look stranded, according to Dr. Jeff Boehm, MMC executive director in Northern California.
In general, approaching wildlife should be avoided.
"People find young animals and birds alone and assume they've been abandoned by their parents," said Mick Cope, WDFW game manager in a statement. "In fact, their parents are usually nearby and may even be watching as their fawns, kits, and chicks are removed by would-be rescuers."
"If people want to help, we ask that they give young wildlife a wide berth and restrain pets that might harass them," Cope said.
Authorities from the Yellowstone National Park echoed this advice.
"In all of this, there's one takeaway we really want to underscore: please give animals space. Stay at least 100 yards away from wolves and bears, and at least 25 yards away from all other animals. Help us make it socially unacceptable to do anything else," park officials said.
Even in urban environments, like the busy bridge in Kaliningrad, where giving animals a wide berth may not be possible, calling on specialists to assist with rescue efforts is always the recommended solution.
Peter Svab contributed to this report.
Credit: Ruptly
Recommended Video:
Huge Crocodile Snags Fisherman's Catch at Last Moment