We all catch colds and bugs from time to time, and cold sores are one of the most annoying symptoms that sometime pop up. Of course, no one enjoys the pain they cause and how difficult they make eating and drinking, but by and large, they are manageable.
A contagious oral virus, it can be spread by saliva or even skin contact of an infected person. But this form of the herpes simplex virus (HSV) can be deadly for people with compromised or underdeveloped immunity, such as the elderly and babies.
And as a tragic case in Australia highlighted in 2014, it takes little more than a kiss to kill.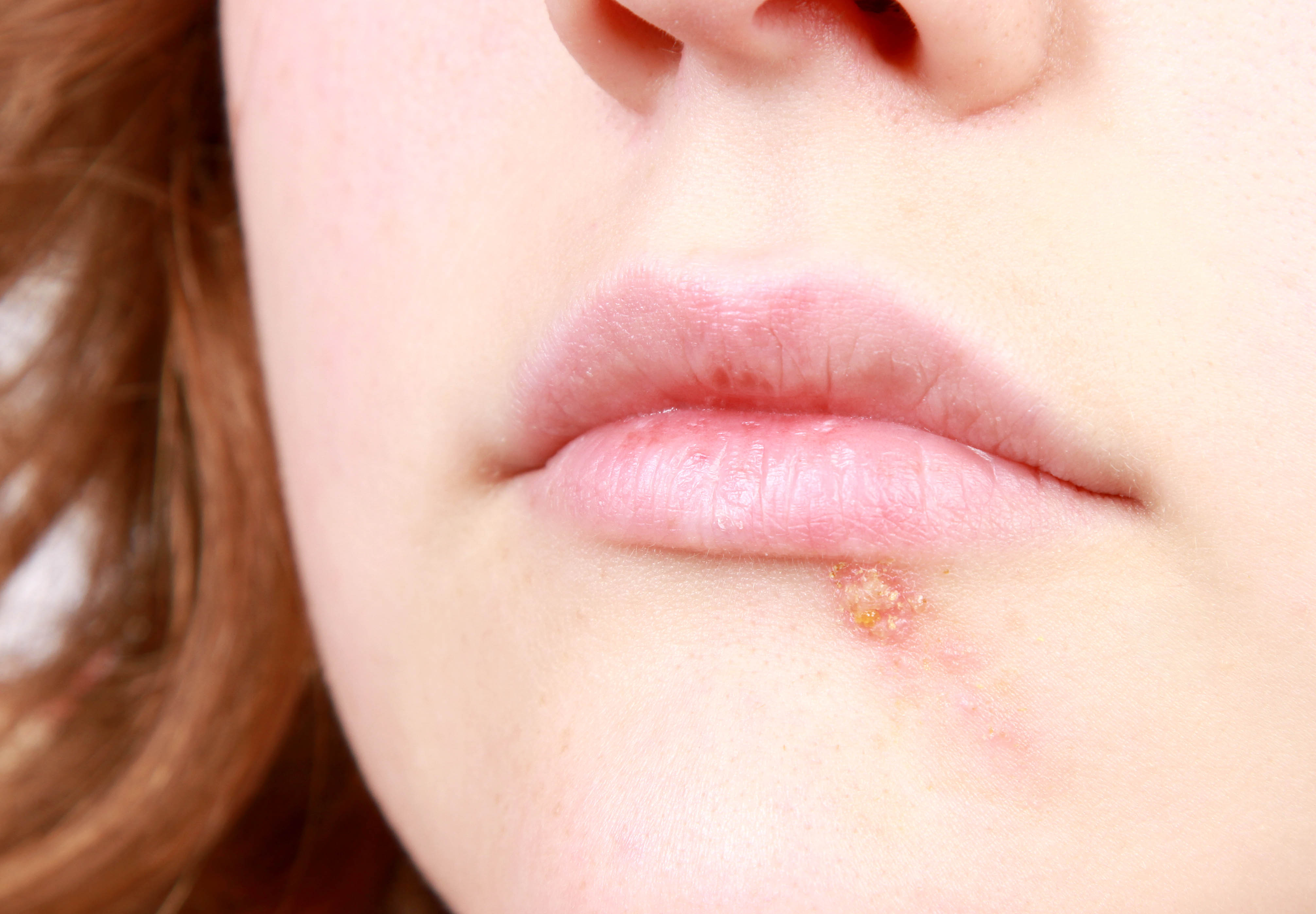 When Sarah Pugh and her husband, Douglas Lampton, who live in the far north of Queensland state, welcomed their daughter Eloise Lampton into the world on Nov. 1, 2014, they couldn't have been more delighted. Eloise was delivered via cesarean section and was born healthy. They were able to take her home not long after birth and had every reason to think that she would grow up in good shape.
But soon, young Eloise took a turn for the worse. As Pugh told ABC Tropical North, "doctors initially thought it was a feeding issue," given that Eloise was losing weight and appeared to be sluggish and unresponsive.
Things kept getting more serious with the baby's health, and the family had to have her flown almost 600 miles to Brisbane, the city with the nearest specialist children's hospital. Upon Eloise's arrival, her condition took a nosedive. "She was in the hospital and we thought she was fine, then that night we were told she might not survive the night," Pugh told Daily Mail.
From then on, Eloise's parents had to watch the little girl they had just welcomed into the world disappear before their eyes. With the little girl hooked up to a ventilator and IVs, machines kept her going as her body was failing. Describing the process as "heartbreaking" to the Daily Mail, Pugh describes Eloise, "She was fully sedated but we'd touch her and she'd try and hold our hand."
Eloise was suffering from a lesion on the brain and almost complete organ failure, along with a staph infection that got into her bloodstream. Though she resisted longer than doctors expected, she eventually died on Nov. 24, not even a month after coming into the world.
When doctors identified a herpes simplex virus as the cause, Pugh was shocked. "I don't suffer from cold sores and was never really aware of them, but doctors told me that they think my daughter caught the virus one or two days after birth," she told ABC.
While the couple could take comfort in their three surviving children, saying goodbye to Eloise was devastating. "They took the tubes out of her and we got to nurse her until she passed away," Pugh explained. Free of all the machines, they finally could touch their baby. "It was lovely to nurse her in that time."
Naturally, Pugh and her husband want other parents to be aware of the massive risk posed by cold sores being transmitted to babies through kissing or simply overly close contact. "Make sure you are washing your hands and taking care with your personal hygiene, it is a must around little kids," she told ABC.
While she and her husband had no idea who might have given little Eloise the virus, Pugh reminds parents that there's no such thing as being too careful in a situation like this. "Sometimes you don't even know when you've got a cold sore," she told the Mail. "You never know what's going to happen."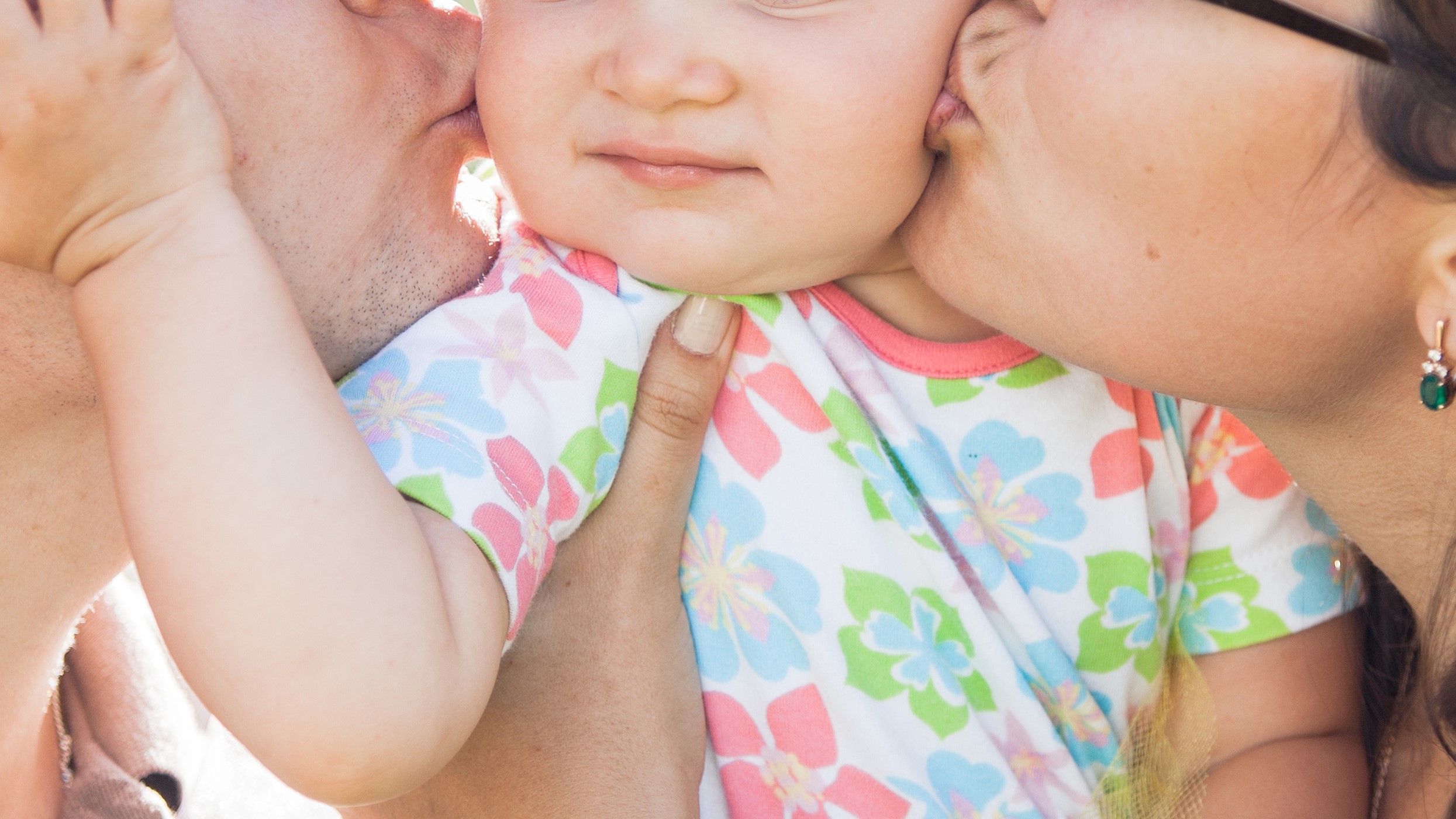 Unfortunately, the dangers cold sores pose to babies still aren't widely known. Recently, another Australian mother, Sophie Lebner, sounded the alarm on Facebook after her 8-week-old baby, Lottie, ended up in the hospital with disturbing symptoms. Thankfully, the pediatrician in this case asked the Lebners if anyone in the family had a cold sore. It turned out that Lottie's dad did, and it seemed likely she had caught it from his kisses.
Lebner noted just how small the margin can be between life and death for these babies in her post. "The Pediatrician told us that had we not taken her to the ER, had we have waited for the GP appointment the next day, had we not questioned the doctor further, had we have gone home, had we of waited even hours more to act, there was a high chance that we may have lost Lottie.
"95% of those friends and family who we have told have had no idea of the risk that a simple cold sore poses for an infant," Lebner adds.
It's an important message for parents of infants under six months old who want to make sure they never go through the same thing.