First Ever Electric Touring Car is Quicker Than Most Supercars
March 13, 2018 Last Updated: March 13, 2018
The world's first electric racing touring car has been unveiled—and the eco-friendly machine is quicker than most supercars.
The Cupra e-Racer, which is built by the performance wing of Spanish car manufacturer Seat, can accelerate from 0 to 62 mph in just 3.2 seconds, the company says.
In 8.2 seconds, it can do 0 to 124 mph and accelerate all the way to a top speed of 167 mph—leaving many gas-powered cars in its wake.
This staggering performance comes from an electric motor that develops the equivalent of around 670 bhp.
It is based on the Cupra gas touring car, but because it doesn't use an internal combustion engine, there are zero emissions.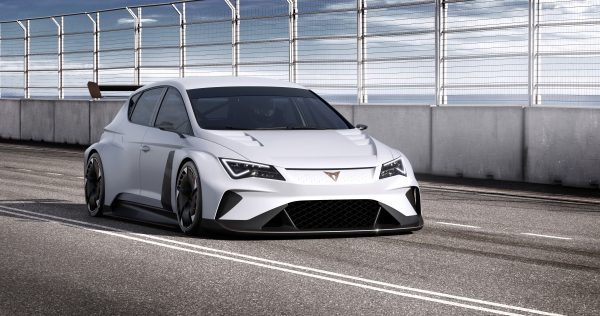 "The Cupra e-Racer is a true motorsport car," said Matthias Rabe, executive vice president for research and development at Seat.
"The Cupra e-Racer's intention is to exceed the performance of the conventional version, to demonstrate Cupra's technological capabilities at all levels."
The battery is made up of 6,072 cells and has the equivalent power of 9,000 mobile phones.
It weighs 992 lbs. (450 kg)—around one-third of the overall car's weight—with a full charge taking around 40 minutes.
An electric motor is simpler than a combustion engine, requiring less maintenance while being more efficient. It is also cleaner and quieter.
To improve aerodynamics, designers replaced wing mirrors with cameras that broadcast everything onto a large screen on the dashboard.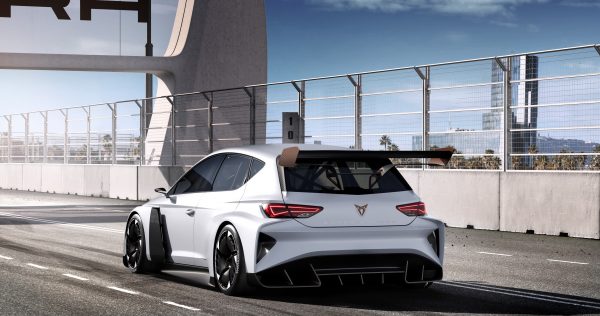 There isn't currently an electric touring car championship for the e-Racer to compete in, but Cupra has called on other manufacturers to build their own cars.
However, Formula E—the single-seater electric championship—is now in its fourth season and Cupra expects electric and other alternatively fueled vehicles to be the future of motorsport.
Sales of alternatively fueled vehicles such as electric cars are on the rise as infrastructure and range improve.
Chargemaster estimates that by 2020, there could be around 70,000 charging points, both on the road and at destinations in the UK, with that number expected to rise to over 500,000 by 2030.
Figures released earlier this month by the Society of Motor Manufacturers and Traders showed that in the first two months of 2018, there were 12,567 such vehicles registered in the UK.
This is an increase of 18.7 percent on the previous yea—at a time that overall registrations were down 5.1 percent.
Video credit: SWNS