A father from New Jersey has gone viral for his dancing videos to celebrate his son with Down syndrome going cancer-free. As a way of putting a positive spin on reaching a milestone fighting off the deadly disease, the dad posts videos on Instagram.
Kenny Thomas and his wife, Josilyne, found out they were expecting their fourth child, Kristian, in July 2016. However, during a hospital visit, the couple became aware that there was a high chance the baby would be born with Down syndrome.
"We took a test where there was a 76 percent chance that Kristian would be trisomy 21, which is Down Syndrome," Kenny said in interview with Pix 11 in 2018. "I was just happy at the fact that [Kristian] was just here. I knew he was going to change people's lives off the bat, and he already changed ours the second he came out."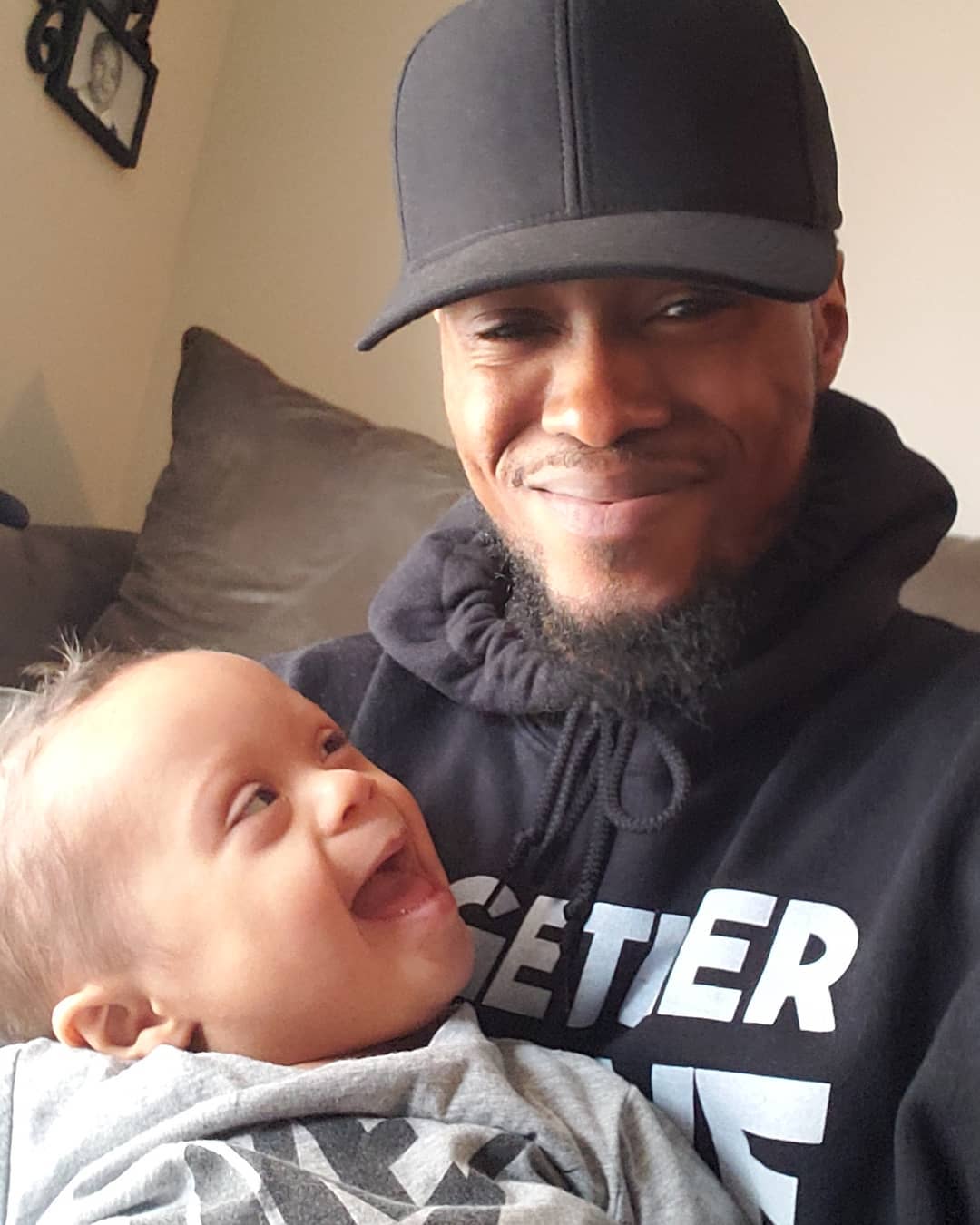 Soon after baby Kristian was born, he was diagnosed with a blood condition common in people with Down syndrome. The couple was warned that things could get worse. "The doctors told us due to his low platelet levels that Kristian could develop Leukemia at some point in his life," Kenny wrote in a compelling account for Love What Matters.
In June 2018, the Thomas family received the devastating news that their little boy had leukemia. "It was our most emotional moment yet," Kenny recalled. However, at that time, Kenny decided he needed to do something positive to brighten his son's life. As a choreographer, he began recording videos of himself dancing next to his son's hospital bed and posted it on Instagram. "He likes soul music, he likes hip hop of course. He goes to sleep listening to Baby Mozart," Kenny told Pix 11.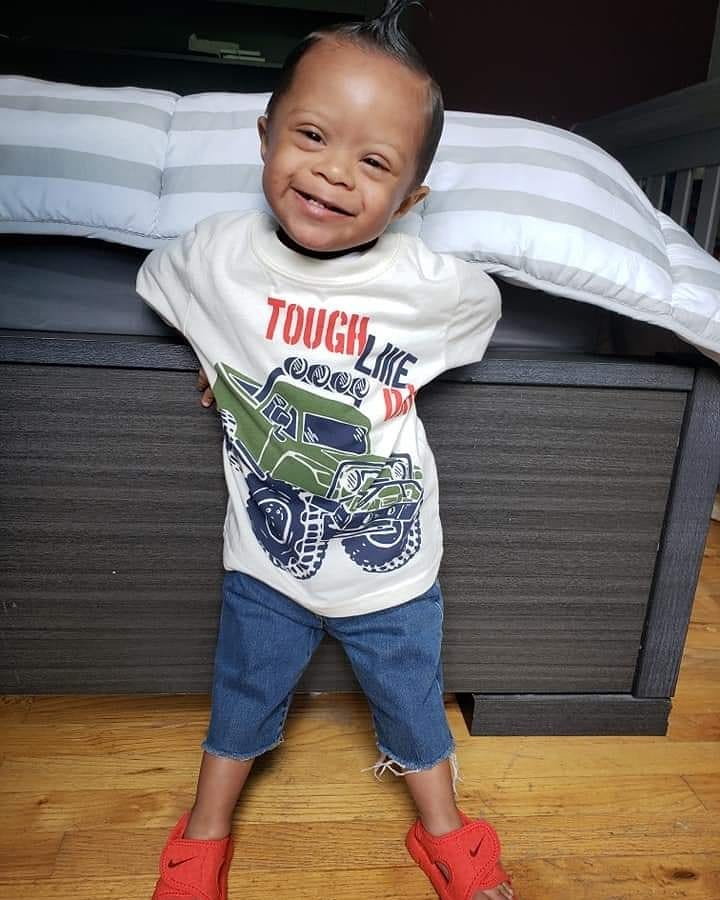 From then on, the devoted father designed T-shirts with the hashtag #FIGHTKRISTIAN to sell and started documenting his journey on battling his son's leukemia on social media. According to his piece in Love What Matters, "the outpouring of love and prayers was amazing. People started purchasing shirts and just donating to help us."
For Kenny, the videos are a way to deal with a difficult situation positively. "I figure why not kill two birds with one stone and not be the dad that's grieving and complaining about his son being in the hospital and his family being in the hospital all day. Why don't I change things up a little bit, and lets show people how to be positive in this situation," he told Pix 11.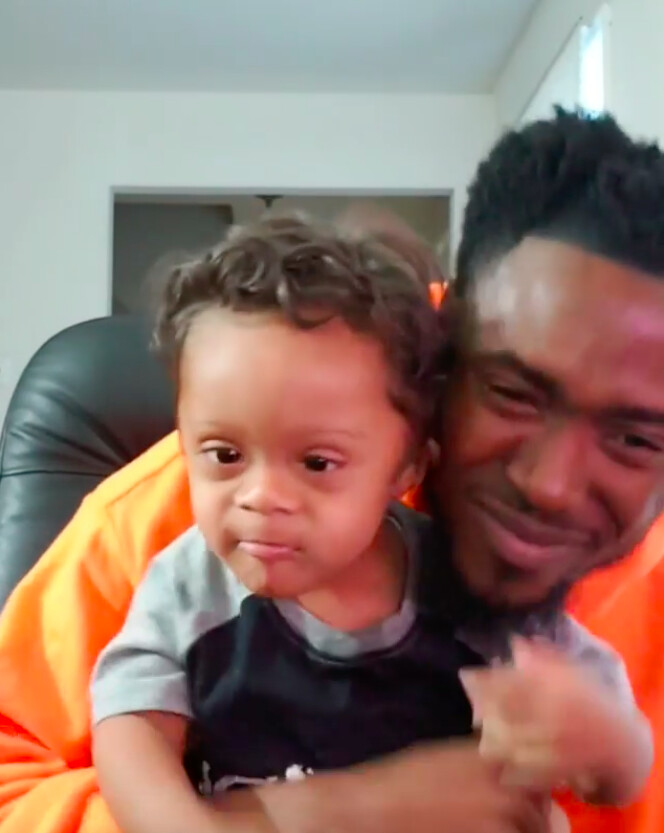 In October 2019, the Thomas family had the most fantastic news to share with the world. After going through 5 bouts of chemotherapy, their toddler had been 11 months cancer-free, and what better way to celebrate than to record a happy dance video? A clip showing Kristian and Kenny dancing became a viral hit and received nearly 40,000 views. "Father Son chemistry… 11 Months Cancer Free!!" the caption to the touching video read.
Video courtesy of Kenny Clutch
At the beginning of this month, Kenny shared another video of him dancing with Kristian on Instagram, celebrating his son being cancer-free for 16 months. He wrote: "To all those Fighting Cancer, or any type of illness or challenge in your life look that enemy in the eye tell them #youdontknowme tag @troubleman31 ✊🏽✊🏽 Kristian entering 16 months Cancer Free!!"
Kenny told Unilad he makes these inspiring videos "for those that just need positivity in their life."