Being a police officer or a part of the  armed forces is definitely no easy feat. These jobs are fraught with risk and danger as those brave men and women constantly put their lives on the line to protect civilians. And as such, the relationship between the police and the military is indeed a special one.
While you're out on the highway, the sight of police officers blocking the road usually spells trouble. But when a netizen, Rhea Ramsey Taylor, from Colorado Springs, witnessed a similar sight, it was indeed something special.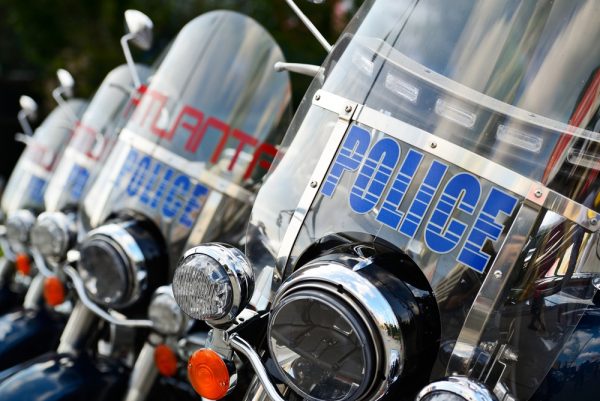 What unfolded next was an emotional moment that forced Taylor to pick up her phone and start recording. Officers of the Colorado Springs Police Department stood in attention next to their bikes and saluted a few buses as they drove past.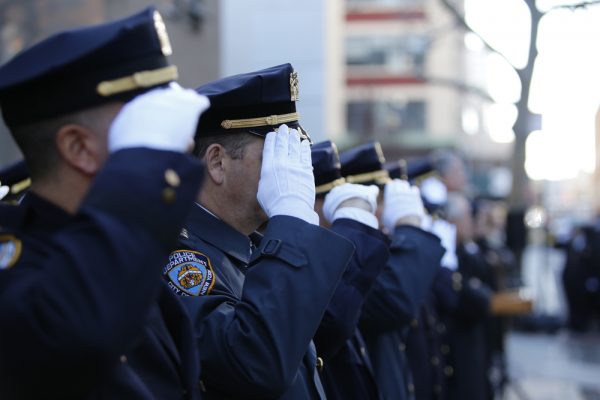 The buses were full of soldiers who were returning home to Fort Carson Army Base from their deployment in Afghanistan. The police had blocked the highway so that the buses could make quicker, easier left turns and be reunited with their families soon.
"When they got off the bikes and saluted, I was in tears," Taylor told CBS News. "It's a great, positive way to recognize our police officers and welcome home our troops."
The touching tribute has melted the hearts of all those who have watched the video, sending waves of patriotism across the country. The clip has racked up over 2 million views and garnered thousands of praises on social media.
One serviceman who recounted his own experience on returning from Afghanistan wrote: "I'll never forget my return from Afghanistan. On the drive from the airport to the base every intersection was blocked by either police, fire rigs, ambulance/EMS and general citizens. We never had to stop for a light and we were saluted the whole way. I was so proud of my city and so humbled by their display."
Another user commented: "I just loving seeing that America has pride in itself still. Thank you to all those who have served in our militaries and thank you to any one in law enforcement and rescue!"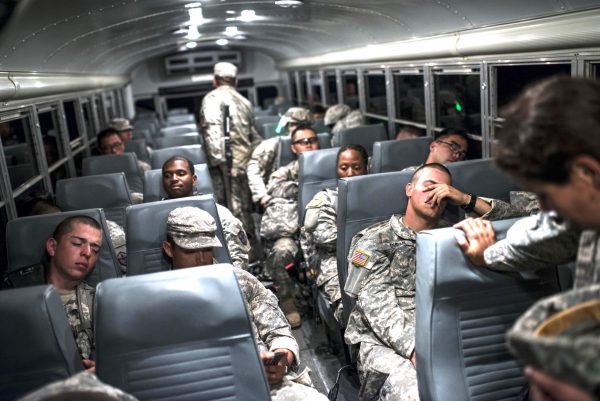 The soldiers on the buses were from the 2nd Infantry Brigade Combat Team, 4th Infantry Division. Though it is not known how long they were away from their families, gestures like these do make a difference to all those involved.
The incident also highlights the special bond between the police and the military. The two groups share a degree of patriotism and respect that is hard to match.
It depicts how events like these make people feel closely knit and remind them that they are one nation. The police on that day went out of their way to show that nothing is more important than acknowledging the sacrifices that servicemen and servicewomen make.
Even the people on the highway who were behind the wall of officers were aware of the significance of this act and didn't mind waiting a bit longer for the buses to clear.
Military homecoming is always special. The Colorado Springs police are a wonderful example of how to treat your servicemen.
Watch the touching video below:
Salute to Ft. Carson soldiers returning from Afghanistan

RESPECT.Colorado Springs Police Department's Motors unit stops to salute as soldiers with the 2nd Infantry Brigade Combat Team, 4th Infantry Division return home from a deployment to Afghanistan. (Courtesy: Rhea Ramsey Taylor)

Posted by KOAA 5 on Friday, November 16, 2018