Earlier this year, there were a handful of disturbing pictures floating around on social media of a starving two-year-old Nigerian boy strolling the streets naked because his family thought he was a witch.
The boy, Hope, was found emaciated and riddled with worms, and was forced to live off scraps of food thrown to him by passersby for eight months, according to Independent.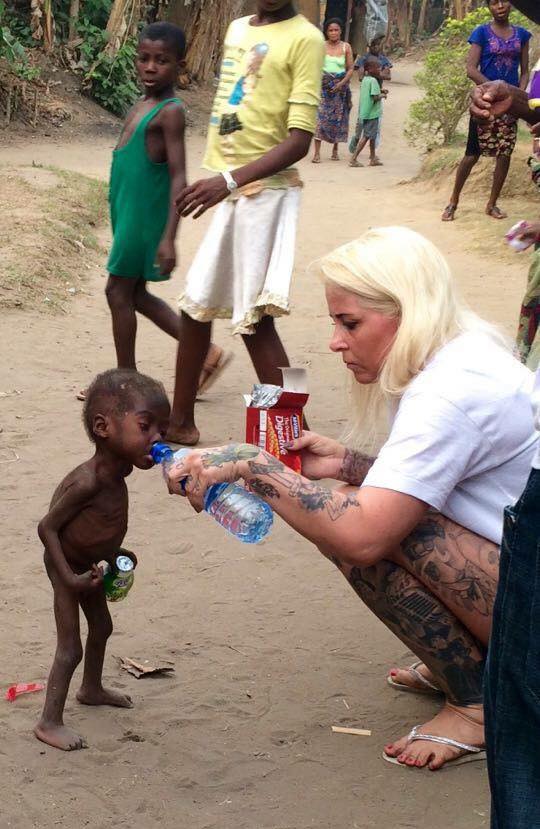 He was rescued by Anja Ringgren Lovén, a Danish woman living in Africa.
Lovén is the founder of African Children's Aid Education and Development Foundation, which helps children in Africa who have been labelled as witches. These children are either killed by members of their community or neglected from their family.

"Thousands of children are being accused of being witches and we've both seen torture of children, dead children, and frightened children," she wrote in Danish on Facebook.
Lovén asked for help with Hope's medical fees on her Facebook page, and within two days, she received $1 million in donations from around the world.
According to Lovén's new Facebook update, Hope will undergo corrective surgery to treat hypospadias, "an inborn condition in which one has an incomplete developed urethra."
The surgery is expected to take place next week, and "is an operation the doctors have performed many times, so [he] will be fine," Lovén said. 
Below is Hope's new transformation in a matter of two months.