Jessica Pittman's attention was drawn to the roadside when she noticed an elderly man standing next to his parked car in her hometown of Gulfport, Mississippi. Jessica pulled over, noticing that the man was accompanied by an elderly woman and they were selling something.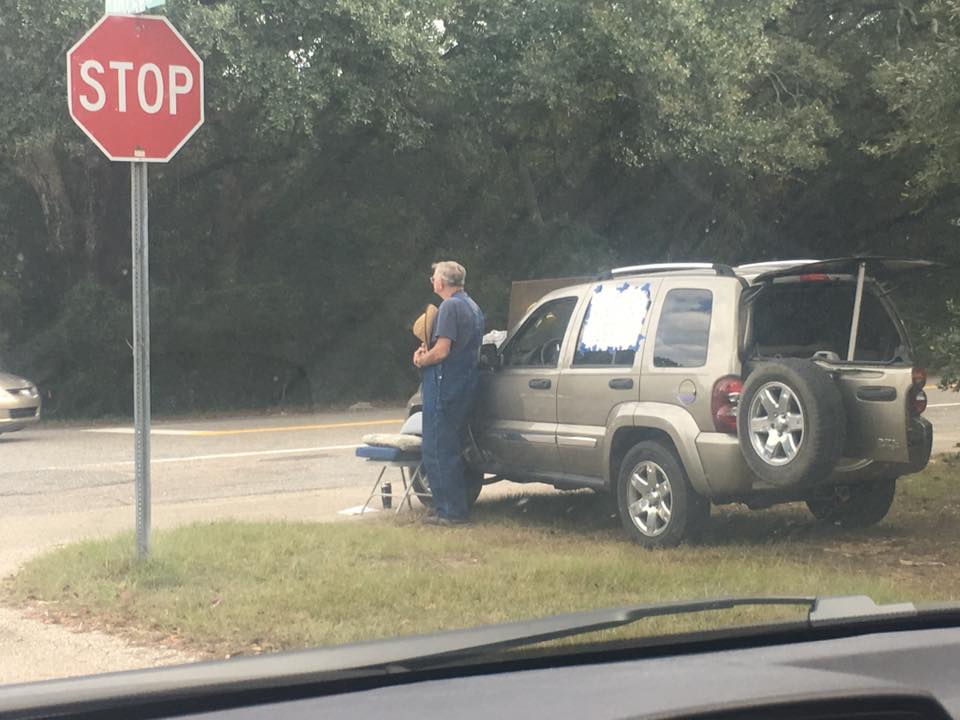 The man's name was Kenneth Smith. Jessica, chatting to the affable pair, quickly learned that the woman was Kenneth's wife of over 30 years, Helen. "She would sit and wave at all the people that would come by," Smith told WLOX. They were selling kindling and firewood to help pay for Helen's hospital bills.
Helen had received a heartbreaking diagnosis some years before: lung cancer. Her medical bills quickly stacked up and the payments were insurmountable. However, the couple was determined to soldier on; Kenneth chopped the branches of a rotten tree into small pieces of kindling and started selling the kindling for $5 a bag.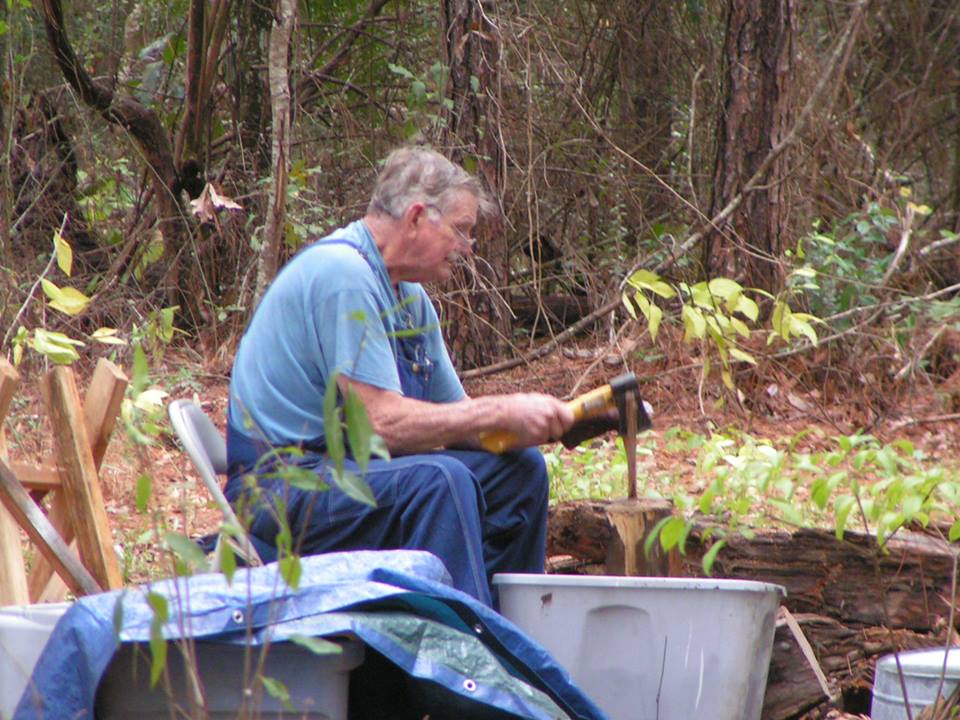 A year after her first introduction to the enterprising elderly couple, Jessica passed Kenneth on the roadside once again. He was still selling kindling, but he was all by himself. Helen had lost the battle with cancer and sadly passed away.
Kenneth, bereaved and heavy with the burden of unpaid medical bills, had no choice but to keep on selling his firewood. Jessica passed Kenneth time and time again, but the last straw for her heavy heart was seeing Kenneth as she paused one day at a stop sign.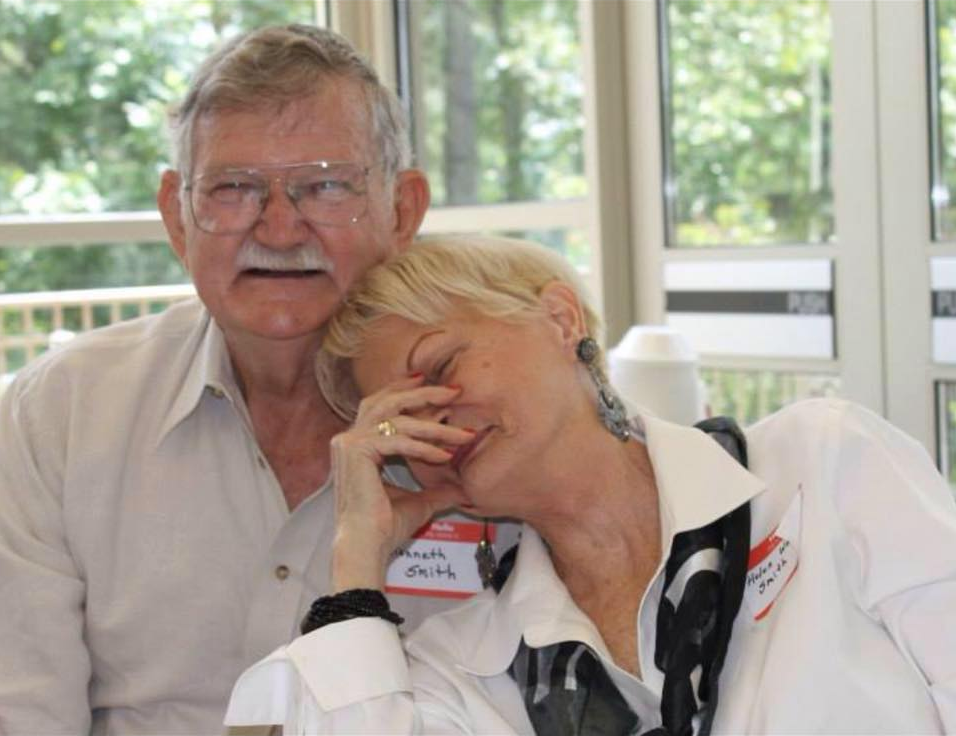 A funeral procession was passing. Kenneth, leaving his own heartbreak aside for the sake of someone else's, stood solemnly with his straw hat over his heart.
Jessica's mind was made up; she would help the elderly widower in any way she could, but she would need her local community to pitch in. She took to Facebook to spread word of Kenneth's plight.
"If y'all need any kindling wood, please come buy from this precious 80-year-old elderly man," Jessica posted. "He is there every day for hours, selling for $5 a bag."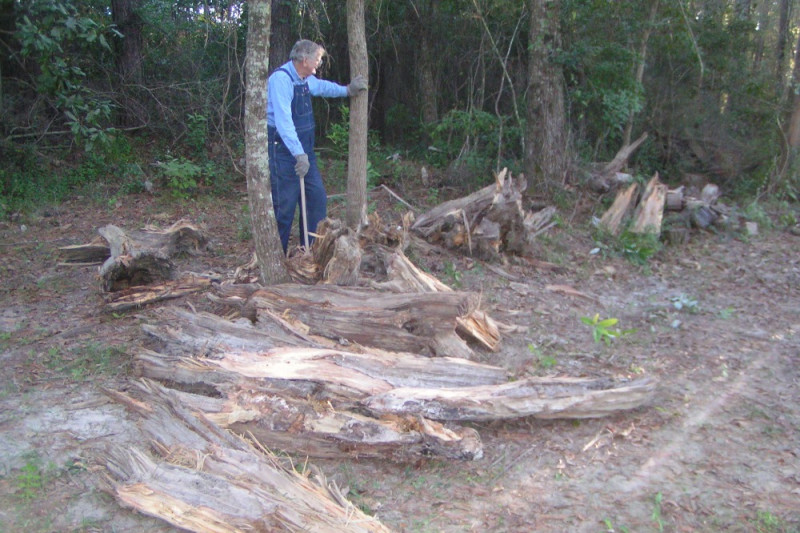 "Last year he was there selling as well," the moved Gulfport resident explained, "but he had his sweet little wife, Helen, with him. He was selling to help pay for his wife's doctor visits and bills. This year he is alone."
Kenneth told Jessica that he continued selling firewood in an effort to finish paying off the couple's crippling debt. "My heart breaks every time I pass him," Jessica wrote. "He waves at every single car that passes."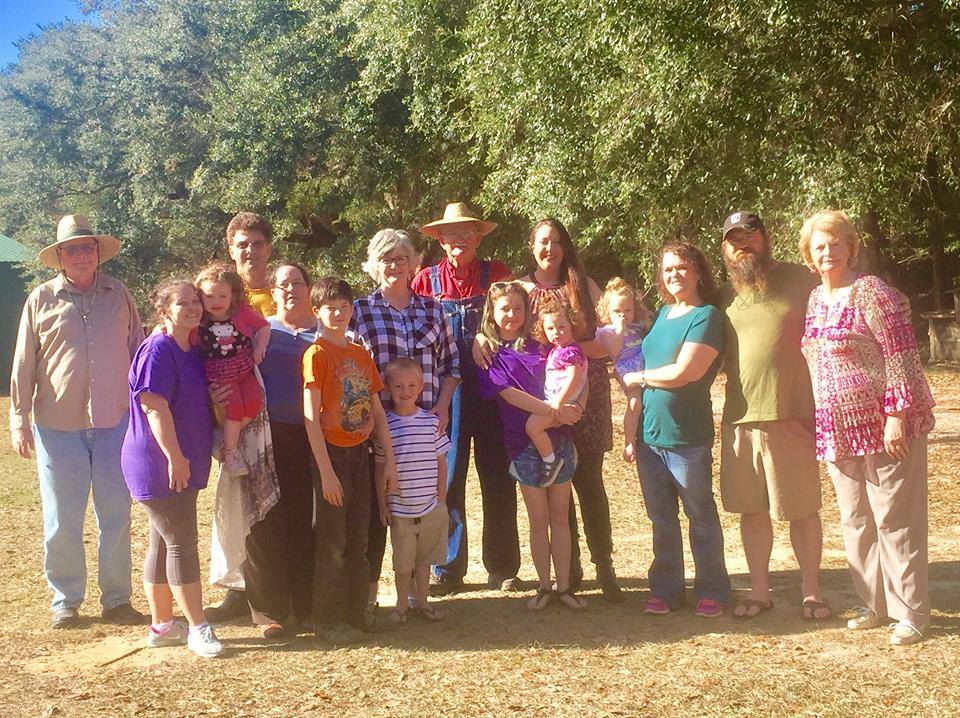 According to the Daily Mail, when Helen died, half of the Smith's social security payments were stopped. "He is having a hard time making ends meet," Jessica shared, imploring her community to step up and support Kenneth's money-making endeavor.
Her message touched people all around the country, and Kenneth's business boomed. "I think it's a wonderful, wonderful thing that so many people are interested in helping someone who has such a big heart," Jill Paige told WLOX after buying several bags of Kenneth's kindling.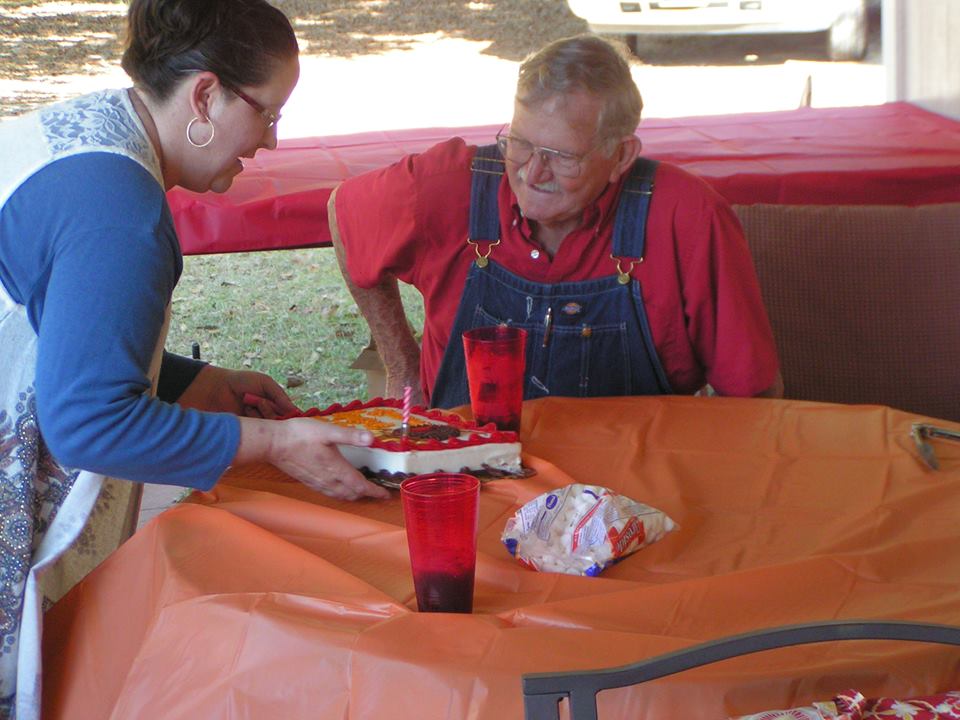 "I just admire him," said Karen Blakeney, another customer who had recently lost her own husband. "He is getting out there and working and doing what he can to keep going."
Kenneth's son, spurred on by the support of the local community, started a GoFundMe account for his father; it raised an incredible $100,000 in just one week. Kenneth was overjoyed and overwhelmed by the support.
"It makes me think that we live in a good country, and this is part of it," he said.
A problem shared is a problem halved. Or, in Kenneth's case, it's the very real difference between a lifetime of debt and the chance to live peacefully and comfortably, as his dear wife Helen would have wanted him to.