Once upon a time, Indian spices were more prized than gold, as they were grown only on the Indian subcontinent and getting them to Europe meant traversing vast lands and deep seas. Experiencing these exotic flavors was worth the long journey.
Indian spices like cinnamon and garam masala have now made their way into cocktails this summer—bringing with them a boost of health benefits.
Wall Street Kick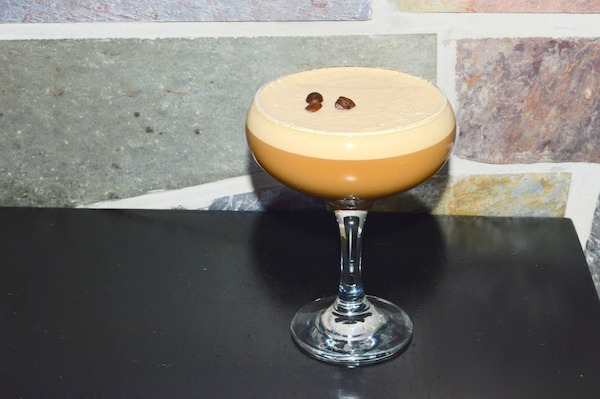 The Wall Street Kick at Carnem Prime Steakhouse in Brooklyn gets its name and kick from cinnamon and espresso. Cinnamon is one of the classic spices in Indian cuisine that is used not only to boost energy and relieve stress, but also to remedy colds, coughs, and chills.
Cinnamon is widely used in both sweet and savory Indian dishes, and here blends well with heavy cream and cacao spirits to make a decadent treat.
Ingredients:
1 ounce espresso
1 ounce heavy cream
0.75 oounce cinnamon syrup
0.75 ounce Solbeso Cacao Distilled Spirit
1.5 ounces coffee bean-infused Blue Nectar Silver Tequila
Espresso beans (for garnish)
Orange rind (for garnish)
Method:
Combine all ingredients together and dry-shake in a shaker with no ice, then add ice into
glass and shake again. Strain mixture into a coupe and garnish with espresso beans and orange rind (optional).
To make the Cinnamon Syrup:
Combine 500 ml Simple syrup (1 part water, 1 part brown sugar) with 13 cinnamon sticks (cracked).
Add cinnamon to simple syrup and bring it to boil, reduce to low temperature, and cook for 10 more minutes.
Let it cool, strain out cinnamon sticks and store in a cool place.
To infuse the Blue Nectar Tequila:
Add 30 grams of coffee beans (cracked) to one 750 ml bottle Blue Nectar Silver Tequila.
Place the tequila and coffee mixture into a nonreactive container and let it infuse at room temperature for 24 hours.
Strain out the coffee beans using a coffee filter or a cheese cloth and store in a cool place.
(Recipe from Carnem Prime Steakhouse, Brooklyn)
The Spice Market Old Fashioned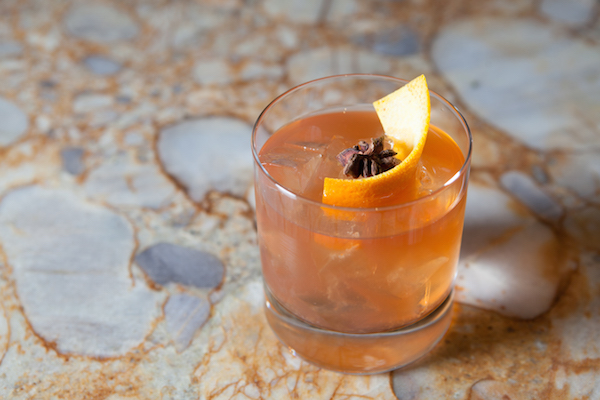 Taking chai-inspired ingredients to the next level, this cocktail from JW Marriott in Los Angeles offers a unique twist to the classic Old Fashioned, with its main ingredient—garam masala infused maple syrup—boasting bold flavors and health benefits. Garam masala literally means "heat spice" and its blend of spices, including coriander, black pepper, cumin, cardamom, and cinnamon, adds heat and complex flavors to this bourbon-based cocktail.
Among the many benefits of garam masala is to slow the aging process, aid weight loss, and more. To balance the aromatic seasoning and flavor found in this exotic twist to the cocktail, maple syrup is added. Maple syrup is a fantastic substitute for refined sugar, offering sweetness along with properties that are good for the body, such as antioxidants, vitamins, and minerals. It also has its own unique flavor notes that add depth and context to the drink.
Ingredients:
2 ounces Knob Creek Kentucky Bourbon
0.5 ounce Garam Masala Spiced Maple Syrup
2 dashes Bitter End Moroccan Bitter
Orange rind (for garnish)
Method
Combine all ingredients in a mixing glass. Add ice and stir thoroughly. Strain over fresh ice into a double old-fashioned glass. Garnish with a tailored geometric orange twist.
(Recipe from of JW Marriott, Los Angeles)
Doctor Bombay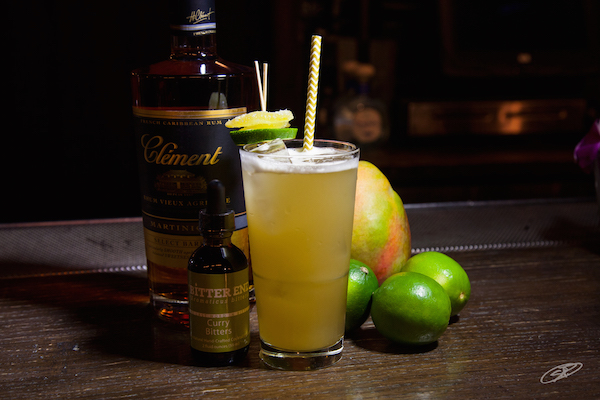 Tim Cooper, a veteran mixologist at Sweetwater Social in Greenwich Village, uses bitters made from curry leaves to spice this refreshing cocktail. The curry bitters lengthen the profile of the drink and play well with the lime juice and mango-infused rum.
An ingredient most widely used in Indian cooking, curry leaves are found in vegetable curries, green sauces (chutneys), and more. A great source of iron, curry leaves is also known to aid digestion and weight loss.
Ingredients:
2 oz. Rhum Clement S. Barrel Infused with Mango
0.75 oz. Lime Juice
0.5 oz. Ginger Syrup
0.5 oz. Honey Syrup
12 Drops Curry Bitters
2 Dashes Peychaud Bitters
Club Soda
Lime slices (for garnish)
Ginger candy (for garnish)
Method:
Combine all ingredients and garnish with lime or ginger candy.
(Recipe from Sweetwater Social, New York)