Nothing is more important for a parent than to ensure that their children are hale and hearty. Some are blessed with healthy kids, while there are those who can only hope and pray for things to get better with each passing day.
Abigail Arias, a 6-year-old from Texas, suffers from Wilms tumor, a rare kidney cancer that primarily affects children.
The little girl dreams of becoming a police officer, and in February 2019, her wish was fulfilled. She was officially sworn in as an honorary officer in Freeport, Texas.
Raymond Garivey Jr., the Chief of Police at Freeport, told CNN, "The chemo and radiation hasn't worked and basically the family is now leaving it in God's hands and praying for a miracle."
According to KTRK, the illness has spread to the lungs and doctors have told her parents that there is no cure.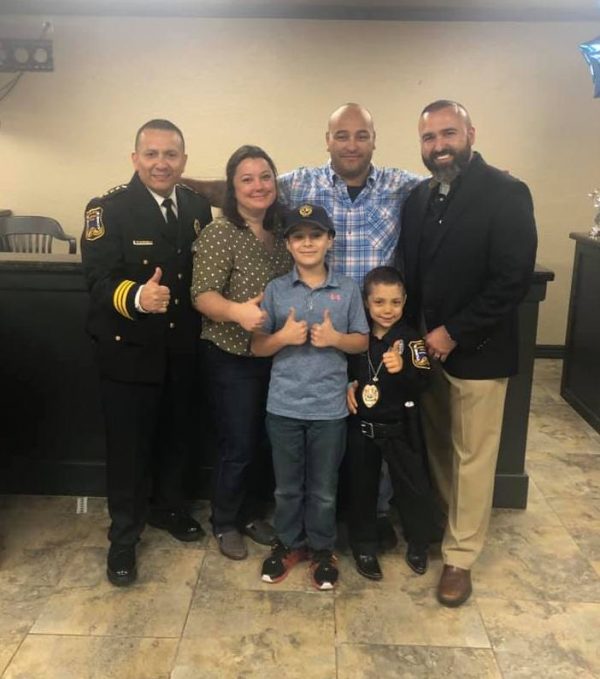 "They basically said it's time to enjoy some life," her mom, Ilene Arias, said. "Extremely tough. We cried for a few weeks."
Meanwhile, Abigail's dad, Ruben Arias, said: "To go through this and to realize that there is nothing you can do for your kid, as a parent, it was tough. It was very tough on us."
But little Abigail is determined "to fight the bad guys who have gotten inside her."
In December 2018, when she met Garivey Jr. at the police department's "Pancakes with Santa" event, she revealed her dream of becoming a police officer when she grew up.
"Her terrific smile and will to keep fighting 'the bad guys' inside of her—I wanted to make her dream come true," Garivey said. "You have to meet her to really understand what a great and inspiring young lady she is."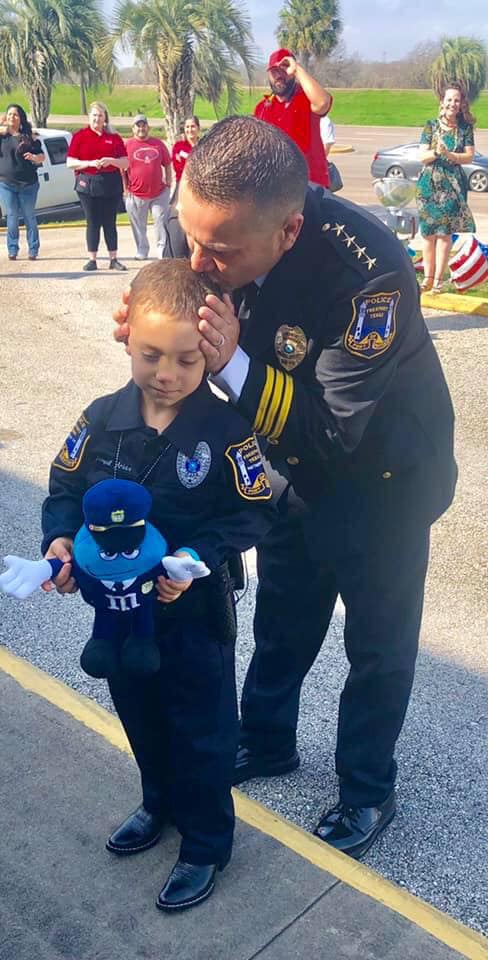 To make it special for her, the kindhearted officer even reached out to a company called Cop Stop, where a custom Freeport uniform was specially designed for Abigail. Rick Fernandez, Cop Stop's owner, donated the uniform to her along with the duty rig and gun belt.
On Feb. 7, Abigail was sworn in, surrounded by her family and police officers from across the state.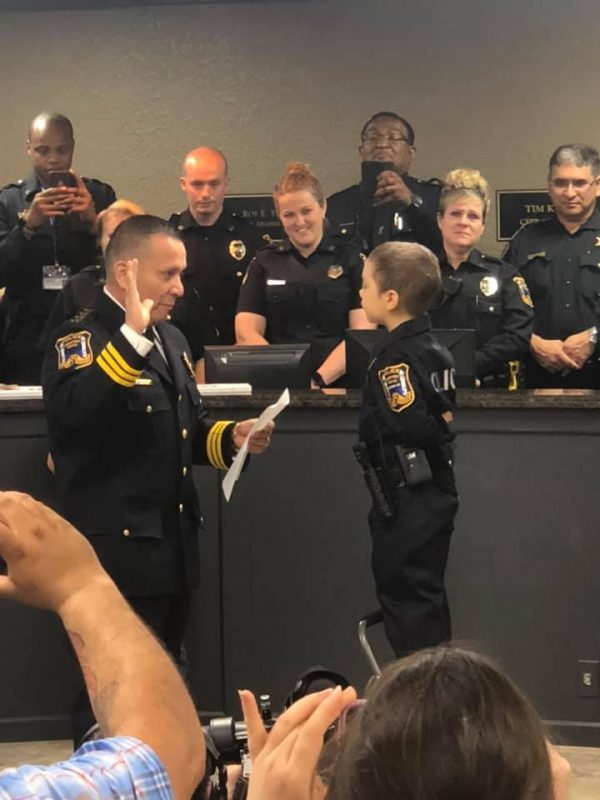 "I promise to keep fighting the bad guys," Abigail swore in. "Until all of my cancer is gone." The emotional moment saw Garivey Jr. shed a few tears.
"She is no doubt God-sent," Garivey Jr. said. "Her story brought peace officers from all over today into one room and it was a magical moment for all who were in attendance."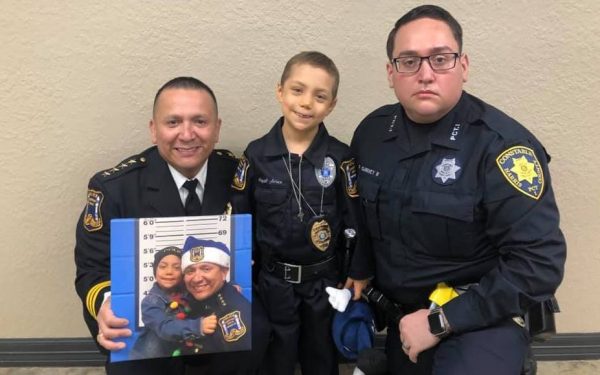 Tough, bold, and ready to face the challenges that lie ahead of her, Abigail already possesses the traits that one would expect from a cop.
Garivey Jr. took to Facebook to acknowledge his emotion and said, "In my 27 years of being a cop, today was no doubt one of the proudest moments ever. Abigail Rose Arias, thank you for coming into my life and making me a better person from the moment I laid eyes on you."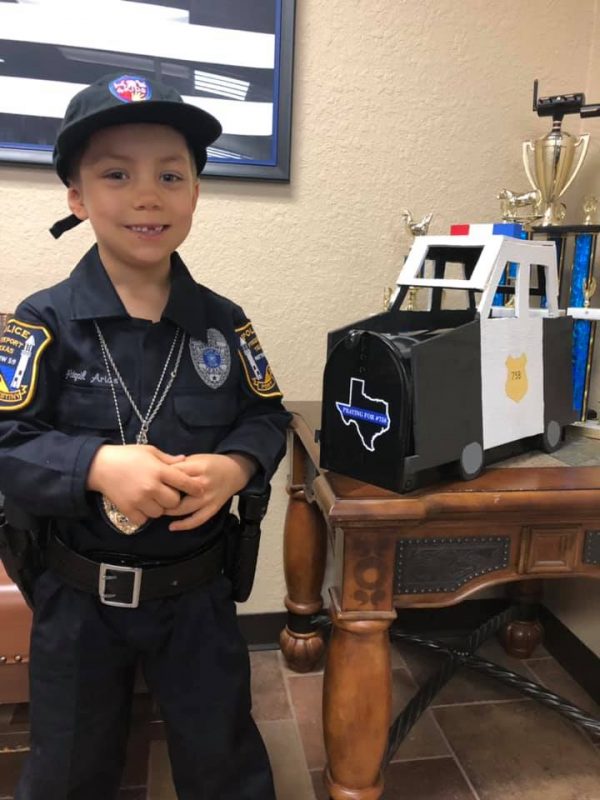 Though the community knows that everything is not in their hands, their efforts to make the little girl's dream come true is indeed heartwarming.
We wish Abigail a speedy recovery. May the angels of good health raise her from the suffering so that she can experience the joy of being healthy again.
Watch the video below:
'UNTIL ALL OF MY CANCER IS GONE': Abigail Arias, 6, fulfilled her dream of becoming a police officer Thursday, thanks to the Freeport Police Department.MORE: https://kprc2.co/2t92WPZ?utm_source=facebook&utm_medium=social&utm_campaign=snd&utm_content=kprc2

由 KPRC2 / Click2Houston 发布于 2019年2月8日周五