Through the ages, the world has become a stage where many real-life heroes have played their part. Their powerful actions have changed the world and created an impact in most of our lives. Veterans of the armed forces are such people.
Duane Sherman, a 96-year-old World War II veteran and Purple Heart recipient, has outlived nearly all of his friends. He was a chief sonarman aboard the U.S.S. Lamson—a destroyer that saw several battles in the Pacific.
For his 96th birthday, Sherman had no intention of celebration.
With all his friends gone, things weren't as joyful as they used to be. But he had one wish: he wanted to receive birthday cards from everyone.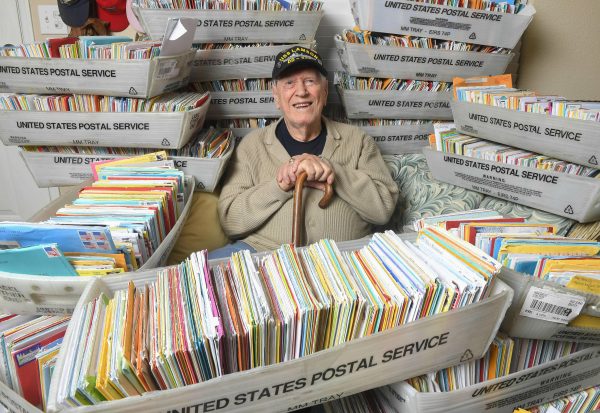 Sherman's daughter, Sue Morse revealed that her father loves receiving mail.
"Every day he said, 'Oh have you checked the mail?'" she told CBS Los Angeles. "To get something in the mail … that, for him … that's special."
Morse, who lives with her father in Highland, California, told Orange County Register, "I wanted to him [sic] to feel special on his birthday."
Thus, the creative daughter came up with the idea of requesting friends and acquaintances on Facebook to send her dad a birthday card.
The post was also shared on Patriot Guard Riders' Facebook page, a motorcycle club Morse rides with that honors military veterans.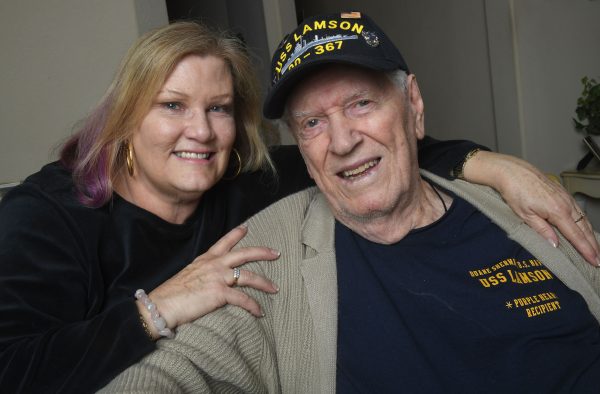 Morse was expecting only 160 cards for her dad's birthday on Dec. 30.
Surprisingly, the impact of her message was so tremendous that her dad received more than 50,000 cards and letters to date.
"I was amazed, shocked and appreciative," Sherman said. "All the good comments people made … it just brightened my day."
Letters and cards have poured in from all the 50 states and over 20 countries.
Thousands of letters are stacked in Sherman's home, thousands more are stored at a friend's home, and then there are bins waiting to be picked up from the post office as well.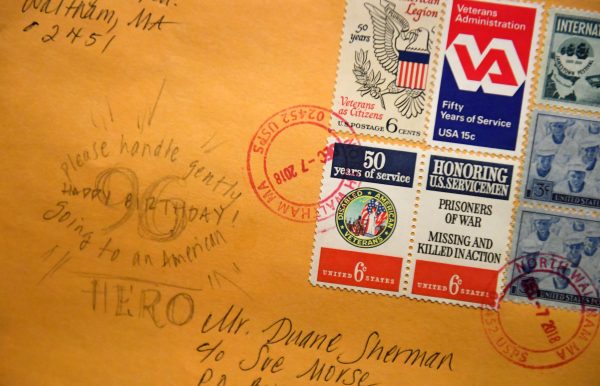 The colorful envelopes came in from elementary school students to prison inmates.
The secretary of the Navy too penned down a letter for Sherman.
But it didn't just stop at that; the veteran also received a card from the Ohio State University and Pittsburgh Steelers.
The overwhelming response saw mementos such as an American flag that flew over Pearl Harbor, a plaque carved out of wood from the USS Constitution, and a scale model of a battleship being gifted to the veteran.
To add to the entire surprise, Sherman was visited by a group of officers from the U.S. Navy Sonar School in San Diego. They listened intently as he recounted stories of his World War II experience.
"It was very gratifying," Sherman said. "It was hard to believe."
Morse has been reading all the beautiful letters and cards out aloud to her dad as he is legally blind.
She has gone through nearly 4,000 letters and is going to rely on the support of her friends to open the rest. She is also planning to respond to most of them.
One particular letter that left Morse teary-eyed was from Stephen Michael Aichele, legislative director for the Department of Veterans Affairs in Indiana.
The letter read: "All of you have sacrificed greatly to rid the world of evil and for that, again, I thank you.  When you find yourself jolting awake in the early hours of the California morning, just know that you have helped mold the world that people like me were born into decades later. I hope this letter finds you well and I also hope that it is buried beneath a stack of thank-you letters and birthday cards."
Morse says that her father isn't just special to her—he means something to this country.
"We should all be very proud of their service and honor them in any way that we can," she said.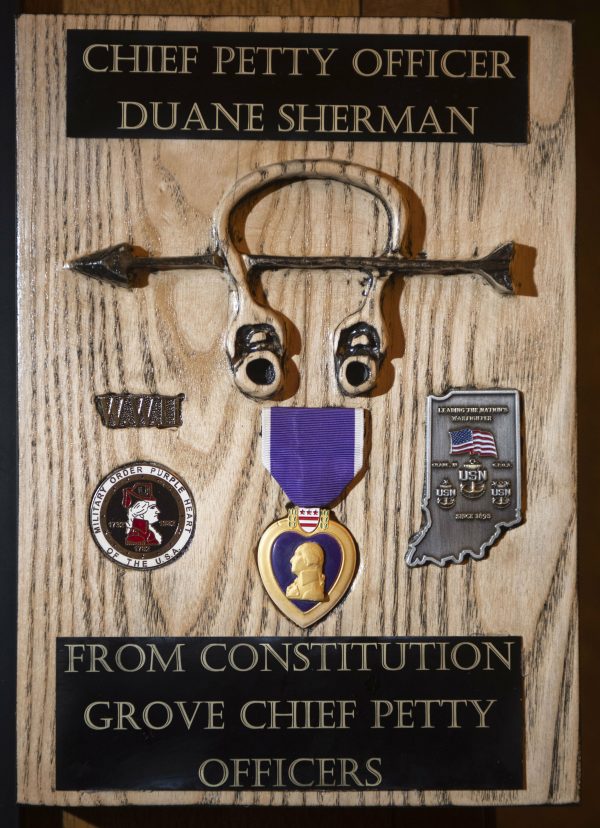 Watch the video below: