For some getting a haircut every few months is a priority; for others it takes a backseat. And when it's not the first or even second thing on someone's mind their hair can get a little out of hand.
Mitsy is one of those people who didn't like the thought of a haircut, so she never made it a priority. So, for nearly 30 years she let her hair grow and grow and grow. The end result was a mane of hair that measured more than 45 inches long.
The 45-year-old was invited to appear on Rachael Ray's show for a makeover.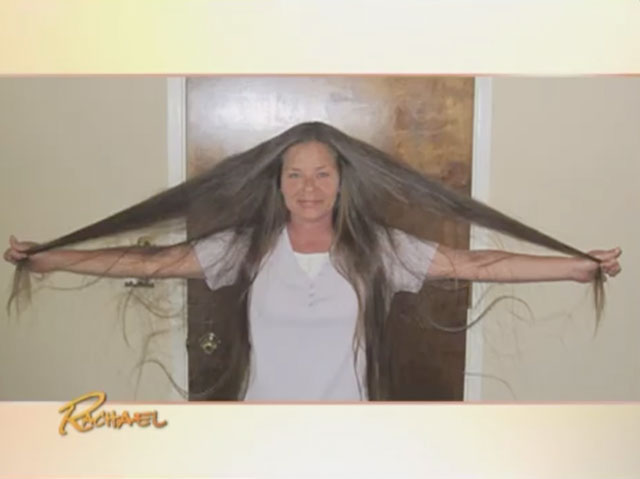 On her show Rachael Ray introduced her audience to Mitsy and Zanna Roberts Rassi, an editor at Marie Claire. Rassi was in charge of the makeover effort.
Prior to the big reveal, Rassi commented how in addition to giving Mitsy a long overdue haircut, her team also convinced her to shed her tie-dye shirt and jeans uniform that she usually wears.
Ray mentioned how Mitsy didn't seem bothered when the hairstylists cut off a large portion of her hair, even though everyone else around her did. It seems as though Mitsy knew it was time for a new hairstyle and was willing to let her long locks go.
It was finally time for the big reveal.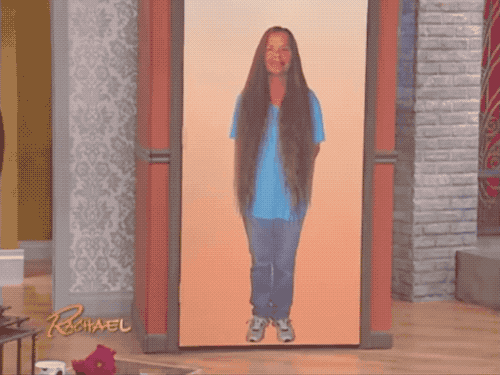 Ray spoke with Mitsy's mom, Mary, who was sitting in the front row of the audience and admitted that she was most excited to see Mitsy's new hairstyle. And when Mitsy walked out, everyone was in disbelief. She looked like a different person.
Not only did she lose several inches of her hair, but she shed her jeans and t-shirt and waltzed out in a beautiful red dress and leopard print wedges.
Her mother was speechless.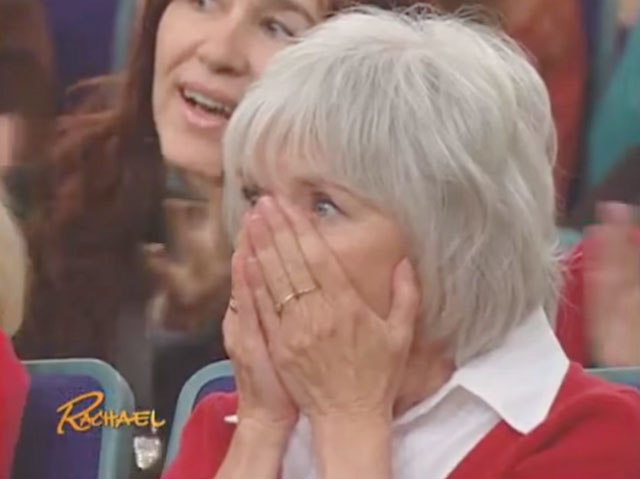 Although Mitsy's mother was speechless, Mitsy was able to find her words and told Ray that she felt "amazing."
Check out her reveal in the video below.