A van hit worshippers outside a mosque in what is being described as a "major incident" in London, reports said.
The vehicle went off the road and hit people leaving prayers in Finsbury Park after midnight.
"From the window, I started hearing a lot of yelling and screeching, a lot of chaos outside," a woman who lives nearby told the BBC.
"Everybody was shouting: 'A van's hit people, a van's hit people'.
"There was this white van stopped outside Finsbury Park mosque that seemed to have hit people who were coming out after prayers had finished."
Witnesses told Sky News that the man hit pedestrians "deliberately" at around midnight. Police said one person was arrested.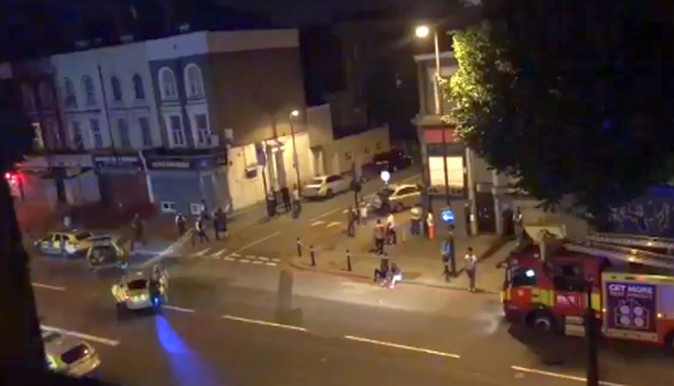 "I could see at least two people on the floor, not moving," witness Cynthia Vanzella told Sky News. "There were people sitting on the floor with their head in their hands."
Britain has been racked by a series of terrorist attacks in recent weeks. In March, UK citizen Khalid Masood crashed his car at Westminster Bridge before stabbing people near Parliament, killing five.
"Our priority is to assess the level and nature of injuries and ensure those in the most need are treated first and taken to hospital," the London Ambulance Service said on Monday, Fox News reported.
Eight people were killed and 50 injured on June 3 when three Islamist militants drove into pedestrians on London Bridge and stabbed people at nearby restaurants and bars.