Getting the perfect gift for your loved ones can be tricky. You have to have a sense of what they have and don't have, and really know what they're passionate about.
But it's all worth it when you see the look on their face and know you knocked it out of the park.
That was the case for Justin Stewart, a planning producer for FOX 5 in Washington DC, who spent Christmas with his parents this year—and knew just what to get them.
He handed mom an envelope…

And dad looked on to see what it was.

And it's a good thing he was behind her, because when she saw what it was…

She fainted!

So what was the amazing gift in that envelope?
"I'm going to see Pat Benatar!" mom shouts when she regains her composure.
That's right—two tickets to '80s rock star Pat Benatar, singer of "Love is a Battlefield" and "Hit Me With Your Best Shot."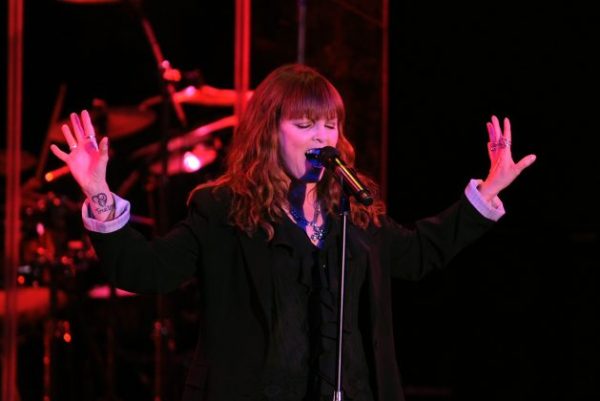 The concert is in February, but by the looks of it, Stewart's parents cannot wait:

It goes to show that people at any age can still be passionate about their favorite music and thrilled by the chance to see their favorite artists live.
Not only did Stewart know his mom loved Pat Benatar, it's something they've always bonded over.
"We have a connection to 80's pop music. I was pretty much raised from it, and Pat Benatar was an artist we both connected with," Stewart told FOX 5.
"I thought it would be a great gift because she's a legend!"
Watch the heartwarming surprise video below:
And as a bonus video, here's a Pat Benatar classic. Enjoy!