Cori Salchert knows her adopted children won't grow up to ride a bike or kick a ball, or go to school. And they won't be there to take care of her in her old age.
But none of that matters, for Cori only thinks about being there for them with unconditional love as long as they need it. For the past five years, this Wisconsin woman and her husband have opened their home to children and babies with life-limiting or terminal illnesses.
"Our desire is that there will not be any baby/child who dies alone or unloved," she says on her website SafeHaven4Babies.
"Too many people never do anything because they can't do everything and can't save everyone. For me, even though I can't help every child, I'm happy to make a difference in the lives of a few," she told Sheboygan Press.
Fostering terminally ill children takes a lot of courage.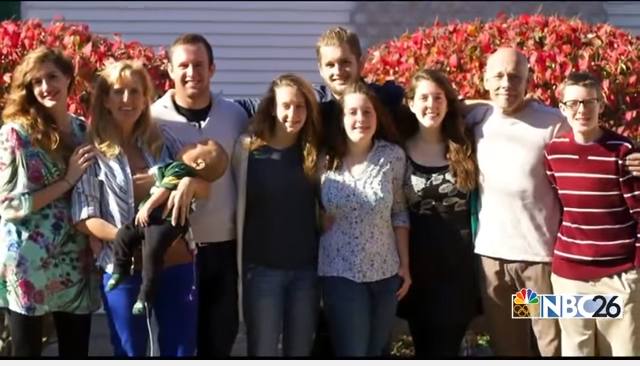 Cori was as a registered nurse with experience in maternity and hospice care. Rather than feeling helpless in the face of others' grief, she found herself drawn towards helping parents who had lost a child before or soon after birth.
She had always had an aspiration to care for children, especially those who were terminally ill, but with 8 children of her own and a full-time job, she couldn't contemplate fostering just yet.
In 2011, several surgeries related to her autoimmune disease forced her stop work.
Suddenly, she had the time she needed to foster hospice babies.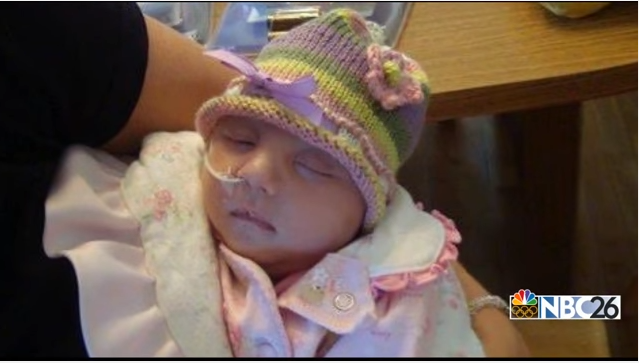 So it was in August 2012, through Children's Hospital of Wisconsin's treatment foster care program, that they met a two-week-old baby girl who was born with no brain hemispheres, only the brain stem.
They named her Emmalyn. For the 50 days she lived, Emmalyn was showered with love by Cori and her family.
"She could have died in the hospital, wrapped in a blanket and set to the side because she was being sustained with a feeding pump," Cori told Today. "But we brought this beautiful baby home to live, and live she did."
When it was her time to go, Emmalyn passed away peacefully snuggled against Cori's chest while she sang to her.
"It was painful initially," said Cori. "Gradually we were able to see the opportunity to hold her through this life and as she entered the next solely as a gift."
Heartbroken, and not sure if she could do it again, she mustered up the courage to foster another seriously ill child, Charlie.
Charlie has severe brain damage related to lack of oxygen in the womb. He breathes through a ventilator and is fed through a tube. Doctors thought he would live to around 2 years old.
In 2014 the Salcherts took home 4-month-old Charlie.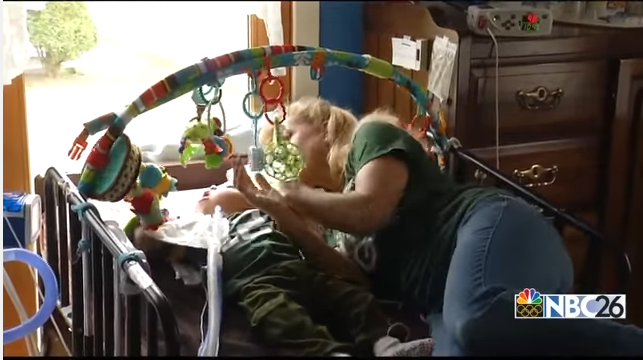 Caring for him was not easy: Cori was initially afraid of all the tubes and that she might hurt him. But Charlie soon became a part of the family. They adopted him just over a year later, not expecting him to live much beyond 2 years old.
"As in Emmalynn's case, we do everything we can to love Charlie, and we take him on adventures with us everywhere we can. We even got approval for a bed large enough for us to snuggle in with him and cuddle him while he is attached to the tubes and machines that keep him alive," Cori told Today.
Several times a year, Charlie stopped breathing and had to be resuscitated.
"He will die; there's no changing that," Cori told Sheboygan Press in 2016. "But, we can make a difference in how he lives, and the difference for Charlie is that he will be loved before he dies."
But fate took a different turn for Charlie

In June 2016, he celebrated his second birthday. And, miraculously, in June 2017, he celebrated his third.
Now doctors think he might live to be 10–12 years old, barring any medical complications.
Cori still takes each day at a time, making sure Charlie's needs are met, that he gets some fresh air and most importantly, lots of love.
Watch her inspiring story in the videos below: