According to the National Institute on Drug Abuse, it is estimated that a baby suffering from opioid withdrawal is born every 25 minutes in the United States. It's a scary statistic that, even so, belies the far-reaching effects on these poor children; from the very beginning they have no choice but to struggle.
In many cases, this can lead to serious developmental problems, or an endless cycle of drug abuse.
Luckily, though, for one of these children there is hope.
Recently, police officer Ryan Holets saw something that changed his life.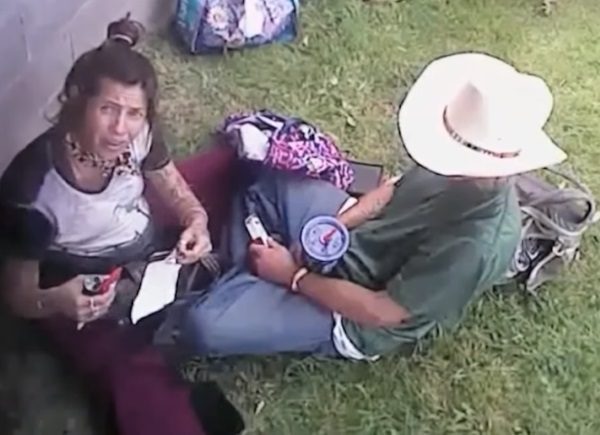 On September 23, Albuquerque Police Department officer Ryan Holets was leaving a convenience store when he noticed something out of the corner of his eye: a couple were sitting on the grass behind the store, leaning against the wall—they were in the process of injecting heroin.
Officer Holets is no stranger to drug abuse, and so he turned on his body cam and approached. But as he got closer, he realized that the woman was nearly eight months pregnant.
"It's not every day I see a sight like that and it just made me really sad," Holets told CNN.
Holets rebuked the couple—but was touched by the woman's story.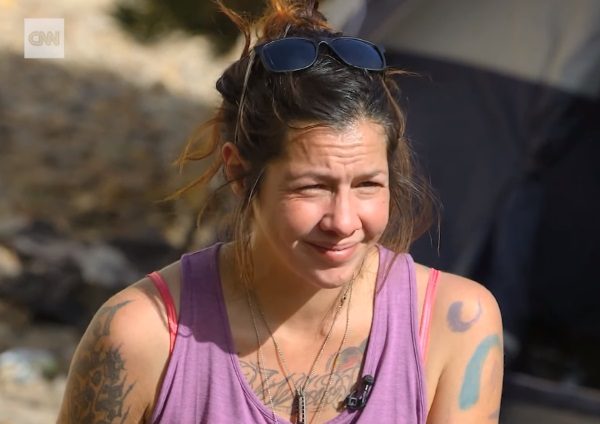 Officer Holets was appalled, and he confronted the two immediately.
"You're going to kill your baby," Holets said according to CNN. "Why do you have to do that stuff? It's going to ruin your baby."
The words struck home: 35-year-old Crystal Champ broke down and cried. She told Holets her tragic story. The woman had been homeless for two years, and had struggled with addiction her entire life.
"I did give up," Champ told CNN. "I just decided that was going to be my life. It just keeps coming back and ruining my life."
In total, Holets spoke with the pair for 11 minutes, but at the end, Champ revealed her tragic wish; she hoped someone would adopt her unborn baby and give it a good life, the kind of life she could never give it.
What Holets did next shocked everyone.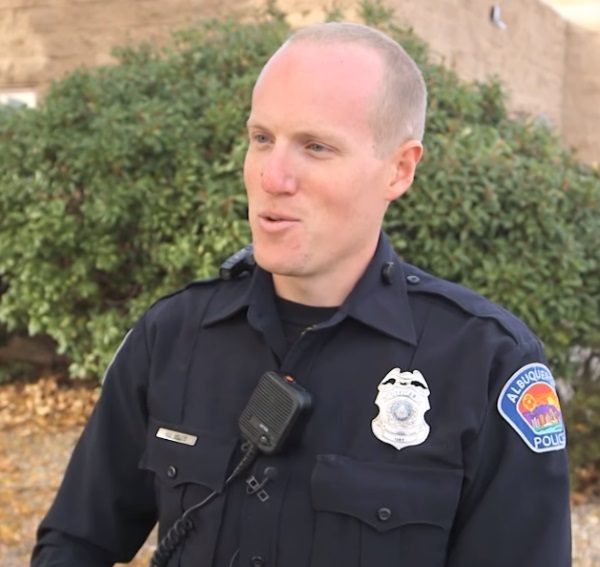 Holets was moved by Champ's story. Not only did he not charge the pair with drug possession, he offered to to adopt Champ's baby.
"He became a human being instead of a police officer," Champ told CNN.
Champ was ecstatic. Holets was a father of four, including a 10-month-old baby; he was a man with a loving family and a good heart. Champ was sure he would be able to provide a future for her unborn child better than anyone else could and she agreed, happily.
For Holets, though, this was fate.
"I was led by God to take the chance," Holets told CNN.
On October 12, Champ gave birth to a beautiful baby girl.
The mother, though knowing she was unable to keep her daughter, fawned over the infant for a brief while before handing her over to her new parents.
"I love you, goodbye," Champ said according to CNN.
It would be the last time she would ever see her baby, whom the Holets named Hope.
"[Hope] needs to have a safe environment and a stable life and be able to grow and be nurtured and be safe and secure and all these things I can't give her right now," Champ told CNN.
But taking in this beautiful baby was not the limit of the Holets' generosity.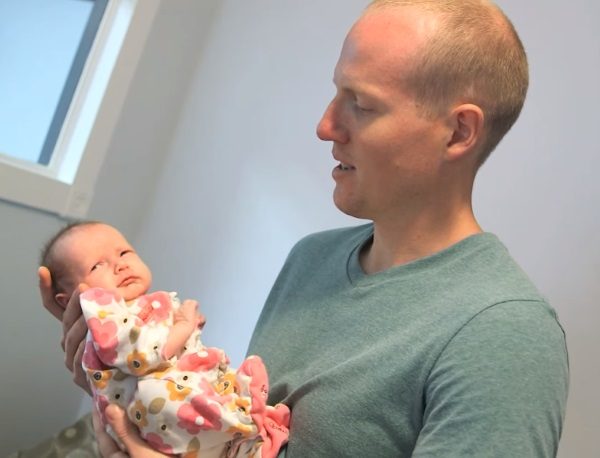 Champ is still homeless, living out of a tent and battling with her addiction. It is a bleak life for her and a difficult one, too. However, she is no longer alone.
The Holets are determined that their new daughter will still have a relationship with her biological mother. So, as well as taking care of little Hope, they resolved to also support Champ the best way they could.
"Whatever struggles she has we'll be there and we'll work through it," Holets said about baby Hope, told CNN. "And that makes me happy."