When you have a dream, it's important to stay dedicated to make it come true. You can't just sit around and wait—you have to get out there and make it happen.
David Francisco is a great example to follow. His dream was to be a successful musician.
In 2016, he was well on his way to reaching that goal, but then disaster struck. Still, he found the strength to keep going and now he's closer to his dream than ever!
David Francisco was paralyzed after being hit by a car at age 24.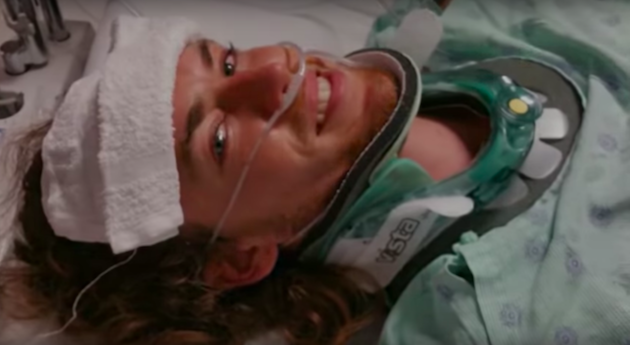 Focused on his music career, Francisco moved to Nashville in 2016 to attend the famous Blackbird Academy.
A few weeks later he took what he thought would just be a normal bike ride home from school.  Yet he was soon struck by a distracted driver.
"[The] driver ran a red light and T-boned me on my bicycle," Francisco said in a pre-recorded interview. "I don't remember anything except for waking up in the hospital and asking 'Why aren't my legs on the bed?'"
When he looked down, he realized that his legs actually were on the bed but he simply could not feel them. The doctor told him he was paralyzed from the waist down shortly thereafter.
Upon first hearing this, Francisco didn't take the news too well.
"I thought everything's over," he said. "Music's over, relationships are over. I cried every single day for months."
Yet, one night as he was laying in bed, Francisco noticed his foot move just a little. From that point on, he really gave his all in physical therapy and started to notice some major improvements.
He reconnected and fell in love with an acquaintance, Kristi Platillero.

In the midst of this, Francisco received a letter from an acquaintance, Kristi Platillero. The pair later reconnected and started to develop feelings for one another.
"I was amazed by how she didn't seem to be phased by the fact that I was in a wheelchair," Francisco said.
"Whether you're famous or just Joe across the street, he treats you like you're one of his friends," Platillero told ABC 20.
This newfound bond spurred Francisco on to try even harder in both recovery and music.
"I don't know if I would have the motivation to work as hard to be as positive without her," Francisco told ABC 20. "Definitely, she's been a big part of the journey."
The couple have since married.
Francisco's story was heard nationwide on an episode of American Idol.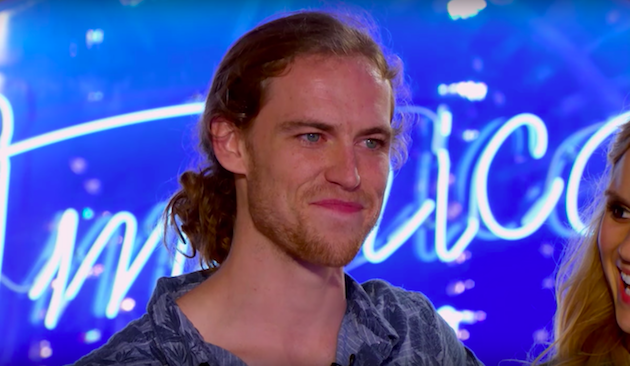 There have been many stops along that journey, including a March 2018 stop on the hit reality talent competition American Idol. There he performed a cover of Stevie Wonder's "Isn't She Lovely" that left many, including one of the judges, in tears.
Platillero watched as he he performed and, whenever judge Katy Perry caught her eye, Perry started to cry.
"I'm just watching [Platillero] and like, how in love she is, and I'm just losing it," Perry said on the show.
Francisco stayed in the competition for a while but was eliminated after a few weeks. Still, he doesn't seem too down in the dumps about it.
On March 26, he shared a photo of he and his wife on Twitter with the caption, "Yes, I got kicked off American Idol but I think I'm winning."
Yes, I got kicked off @americanidol , but I think I'm winning 😍😍😍 keep following our journey, and share some inspiration with your friends!!! #americanidol #thenextidol #not #adventures https://t.co/2h0yZmVCuk pic.twitter.com/ZAzoRlhKQu

— David Francisco (@_davidfrancisco) March 27, 2018
Francisco's appearance on national television can only mean good things for his music career. Speaking of which, he made another appearance on TV in June as a guest for The Ellen Show.
According to Lime, one big reason why he made that appearance was to promote David Francisco Ride For Hope, a 475 mile bike ride from San Francisco to Los Angeles.
He hopes to raise awareness for cyclists and pave the way for safer, more bicycle-friendly streets.
Platillero will be riding with him on a tandem bicycle. It seems like their relationship is just as strong as ever!
"He is the most joyous, the most energetic, the bright light of the room," Platillero said in an interview. "Life is so much fun with him."