A man grew up in a poor farming family, and despite only having limited education, he achieved success beyond his imagination. He said this was all because of reading a single book.
Wu Ching-Chong from Taiwan was always determined to never be a farmer when he grew up. His family had been farmers for generations, and his father had inherited a lot of debt. The family's income was unsteady and greatly dependent on the weather.
As a child, Wu said he did not have a happy childhood and was required to help with the farm every day. He began driving small tractors at the age of 12.
"I would rather die than become a farmer when I grow up," he thought in his heart, according to Minghui.org.

When Wu was in middle school, his parents began growing matsutake mushrooms, and he and his younger brother had to rush home during their lunch hour to help harvest the fast-growing mushrooms so they could be delivered to buyers by noon. They often missed the first hour of their afternoon classes.
Despite this hardship, Wu had excellent grades in school. He even passed an exam for gifted children in high school. His parents and teachers believed he would go on to study in one of the best colleges. But Wu had doubts.
"What would I do after college?" he thought. "My younger brother is studying at an expensive vocational college. My parents cannot afford another tuition."
Wu decided not to go to college, and all of his teachers were surprised. His father was enraged, and when Wu refused to take the college entrance exam, his father strongly suggested he take an examination for a position in the Farmers Association. Wu reluctantly agreed.
The job was very competitive and had a very good salary. Although the probability of being accepted was only 6 percent, Wu unexpectedly passed the exam and interview.

Anyone would have been happy to get this job, but Wu was troubled when he thought of the tedious work he would have to do for the rest of his life. Early one morning, before he was scheduled to report to work, he quietly packed his bags and left home. He found work as a temporary worker in a pear field for two months.
Wu then went to work at his brother-in-law's beverage factory in Taipei. After a month of working there, he realized the business had great potential. He went home and convinced his father to use their land as collateral to secure a loan of about $77,000 for an investment.
Wu was only 20, but he always used high-quality materials to make the beverages, and the business prospered. Soon, he learned excellent business skills, and his beverages were in about 80 percent of schools in the county. He worked very hard and came home after midnight nearly every day.
By the age of 25 he had become quite wealthy. He bought a plot of land and built a spacious house with a flower garden. He began to be seduced by money and power and had no direction in life.
At the age of 31, Wu's health started to suffer. He had pain in his lower back and legs from sciatica, as well as uncomfortable itchy skin from atopic dermatitis. He took steroid medicine and visited many doctors, but found no relief.
"What is the meaning of my life?" he often wondered.

Wu had a good friend named Lin who had the same questions. One day Lin was at a qigong exercise class and felt a lot of energy surrounding a classmate.
"Your energy field has become so strong. What have you done this week?" a surprised Lin asked his classmate.
The classmate said that he had been practicing Falun Gong. Lin was surprised and was very excited to tell Wu about this practice. They both found someone to teach them the exercises.
Falun Gong is a spiritual meditation practice that teaches the principles of truthfulness, compassion, and forbearance, as well as five meditative exercises. Both Wu and Lin began practicing Falun Gong in 1997.
After Wu watched the Falun Gong teachings on DVD, he knew that this was "exactly what he had searched for."
Aside from what seemed to be a quick two-day relapse, Wu's sciatica never came back again, and his atopic dermatitis also disappeared.
"I could only carry 20 kilograms at most before I practiced Falun Gong. I can now carry up to 60 kilograms of merchandise," he said.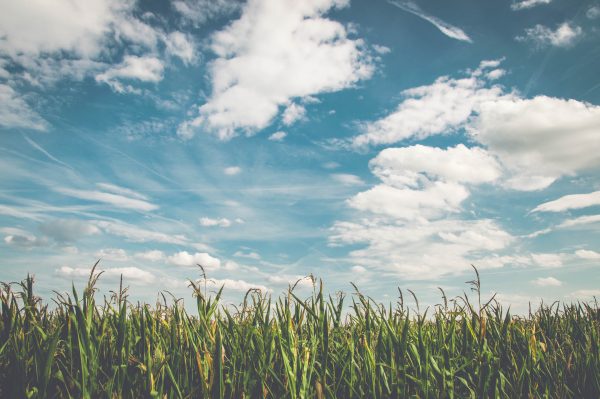 Surprisingly, Wu decided to change careers and return to the life of a farmer.
He wanted to do his job well, so Wu started to ask many difficult questions to experts, who suggested he consult with a top agricultural expert named Chan, who studied in Japan.
Wu visited with Chan, who seemed at first to be somewhat pretentious and conceited. They held a lively discussion for two hours, and Chan found himself getting excited by Wu's intelligent questions and replies.
"Which field did you study in college? The advanced issues I am talking about here are inextricable to many agricultural experts. How can you answer them fluently without even thinking much?" asked Chan.
"I am a high school graduate," said Wu.
Chan was very surprised.
"Where did you obtain this knowledge?" Chan asked.
Wu explained that he had read the main book of Falun Gong, "Zhuan Falun," which explained many mysteries in the human world and had changed his life.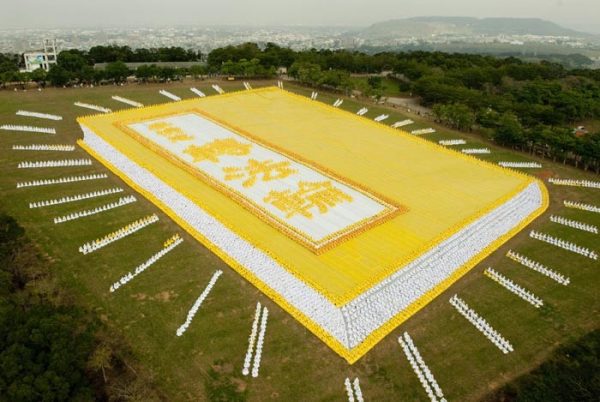 Chan thought it was impossible to gain so much advanced agricultural expertise by reading a single book. Later, his wife picked it up, and he saw that she was in tears each time she read the book.
Chan then curiously read a few pages, and was deeply moved. He also started practicing Falun Gong.
Wu and Chan then jointly developed a new growing method called "Cultivation by Bacteria Management and Nutrition Enrichment." This method allows plants to grow with their own original nutrient factors and values without adding any growth hormones or chemicals.
After returning to his farm, Wu planted Yin-liu flowers, which have high economic value. He began to receive awards from Singapore and Taiwan, where the crop was exported.
He has since employed his cultivating method to other flowers, rice, and fruit, and has received awards nearly every year for his excellent products. He also generously shared his secrets with other farmers, some of whom have also won awards.
Wu also successfully developed agricultural tourism in his area. On Farmers Day, February 4, 2012, he received an outstanding professional farmer award, which has only been offered once in his county.

"Because of cultivation, I know how to experience the value of life. I treat agricultural products sincerely and practically. I do not apply, intentionally or unintentionally, any approach which destroys the plant essence or the land's ecological system. Because of cultivation, I do things that truly allow the agricultural business to grow strong roots and survive forever," he said.
Wu's wife also saw big changes in her husband in the first six months after he began practicing Falun Gong, and she started practicing as well.
"Because I was busy in my business, we used to argue frequently over the children's educational issues or other domestic trifles. We now look inside ourselves first when tribulations or conflicts arise," said Wu.
The entire town also knows the Wu family practices Falun Gong.
"When I call to have a gas cylinder replaced, the vendors will ask who Wu Ching-Chong is and where he lives," said Wu. "But if I tell them that I am a Falun Gong practitioner, the gas cylinder is immediately delivered without further questions."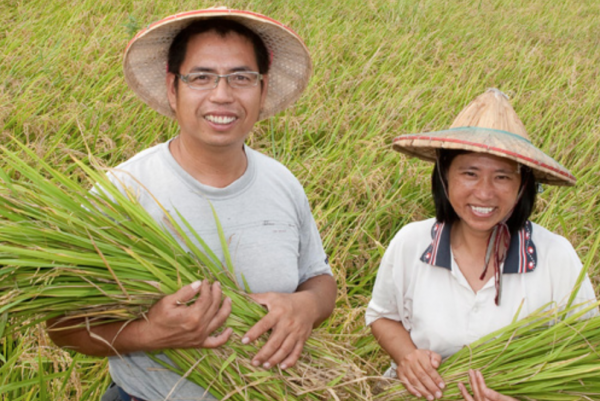 When Wu gave up his business in 1997 and returned to farming, his father was so upset that he refused to talk to him for three years. One day, Wu's father overheard a conversation between a member of the agricultural council and a county official about his son. He was overjoyed and realized that his son had become very successful in the farming business, and they since started communicating with each other again.
After seeing their son's changes, Wu's parents also started practicing Falun Gong, and soon felt more healthy and content.
"After beginning cultivation, I now understand the true meaning of life," Wu said. "I have found the true home for my body and my mind. To benefit people directly or indirectly, I will be glad to share my experiences with them. I naturally do this because I follow the principles of truthfulness, compassion, and forbearance when dealing with people and situations."