Do people still use Pinterest? The image board-based social media network is admittedly understated and we don't hear much about it anymore, but one husband's Pinterest hack recently went viral, proving that Pinterest does have its practical uses.
When one user on Twitter asked what anyone could possibly use Pinterest for ("I've never figured out what to use it for," he wrote), Jordan Lebeau revealed his secret account.
He and his wife TyAnna Wiggins have been married since March and had been dating for three years before that—and he had been trying to court her for another three years before that.
"I had been trying to convince TyAnna to let me take her on a proper date," he told BuzzFeed News. "She finally said yes for Valentine's Day our senior year."
A cute tongue-in-cheek article on their wedding website recounts that first date. It was Valentine's in 2014, and after sushi and dessert, "the two shared their first kiss in Wiggins' car, after she made him swear not to tell any of their mutual friends."
"'He told me like 45 seconds later,'" Phillips [Jordan's friend] said. 'I think he actually texted me about it with his hands behind her back while it happened.'"
"A month and seven days later, the two became an item. Lebeau proposed on December 27th of the same year."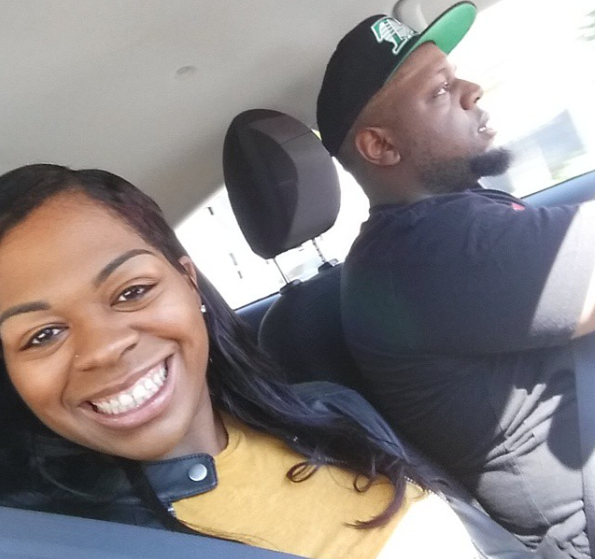 So when she finally agreed to that first date, he had been racking his brain for the perfect gift.
Then a friend suggested Pinterest.
At the time, "I had never even heard of [Pinterest] before," Jordan said.

But he made an account to scope out the website, and lo' and behold, his wife's Pinterest page was full of gift ideas. A sapphire nose ring, lip glosses, earrings—he found several gift ideas from peeking at her pins over the years.
"She's picky and she likes things that tend to be small or handmade … so I like to get things right the first time," he said.
Jordan's tweet has since gone viral, and thousands of strangers have called it the smartest thing or added that they would take cues from this tip.
TyAnna then revealed to Buzzfeed that she indeed had no idea he'd been stalking her Pinterest account.
"I thought it was really really sweet but I wasn't surprised because Jordan really goes the extra mile to make me happy," she said.
The immediate aftermath?
"BuzzFeed wrote about my Pinterest Tweet. My wife made me fold my laundry. Normal things," Jordan wrote.
He also had great relationship advice for others.
"You don't have to be committed to giving gifts if you don't have the money or if your significant other isn't big on gifts," he said.
"Get to know the person and commit to making them happy how they want to be made happy — not how you want them to receive it."