Pradeep Warikoo, a doctor who works at the Bethesda Fertility Center in Cincinnati, Ohio, recently sent out a group email to his co-workers disclosing his urgent health issues. He revealed that he was starting dialysis and was joining the kidney transplant list.
His team was understandably worried and concerned for his well-being.
He expected to be on the transplant list for eight years.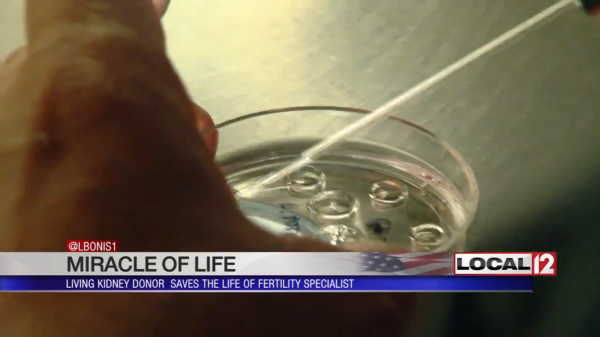 Before these problems, Warikoo had long been known as a life-giver. He worked as a fertility specialist and helped many struggling couples conceive children.
"I try to grow human embryos and help people in getting pregnant," Warikoo explained to WKRC Cincinnati.
"The life that comes in to that embryo that I grow is from [a] higher calling."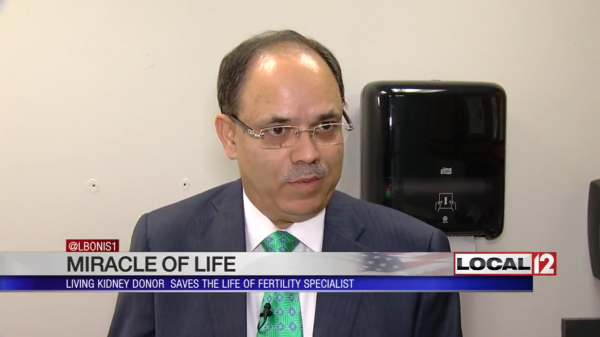 In his recent email however, Warikoo shared that his health in the upcoming days may not be in top shape and he might have to miss work due to his own treatment.
For Patty Boone, the Bethesda Fertility Center Program Coordinator, she said she knew that something was up before he even sent out the email.
"I had noticed that he didn't seem himself, but I didn't know what to make of it," Boone explained.
Warikoo had resigned himself to the uncomfortable cycle of dialysis and didn't want to request help from his co-workers.
"I couldn't ask for help, because I am in the business of helping," Warikoo continued.
Warikoo had come to accept the long wait for a new kidney.

But he didn't end up waiting very long.
"I just knew right away that I wanted to do this for him. I needed to do it for him," Boone explained.
Boone decided to donate one of her own kidneys to save Warikoo. She says she made her decision because of all the incredible work he's done.
"I owe him a debt of gratitude, so I just knew I wanted to help him," Boone went on to say.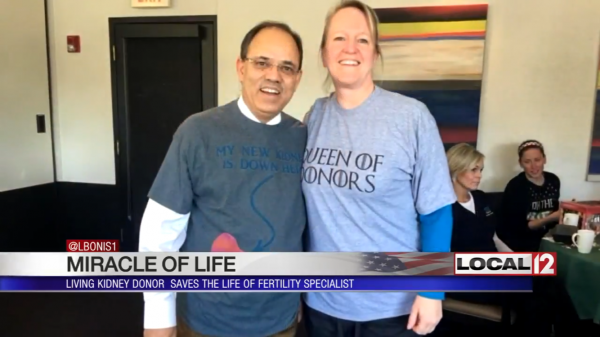 Warikoo was extremely touched by the gesture, and Boone was thankful that she was able to help a man that she knew would bring many more lives into existence.
"I was privileged, and that was always how I felt about it, because it allows him to go on and do what he does, so families can continue to grow," Boone said.
The transplant went great for both Boone and Warikoo.
Warikoo is currently back at his job and doing what he's been doing throughout his career: helping couples become parents. He's extremely grateful for the generosity Boone showed to him and intends to continue using his days to help others.