23-year-old Ella Johannessen, from the United Kingdom, has been in the midst of a very difficult point in her life this year. Her father along with his parents all died in the span of 18 months, and she was also dealing with a difficult financial situation.
Last week, Johannessen especially had a lot on her mind, as she took a train to Leeds from London, according to a post she shared on Facebook.
Johannessen was stressed and worried.

"I found a seat and rang my mum," Johannessen said in the post. "I was rather stressed and upset over my financial situation and was trying to locate what had happened to £35 that had been sent to me over a bank transfer."
Speaking with her mother, Johannessen unloaded her stress regarding her money problems.
"I spoke to her about how little money I had, how worried I was about my finances and I got upset," Johannessen continued.
After finishing her call, Johannessen decided to take a nap to pass the time.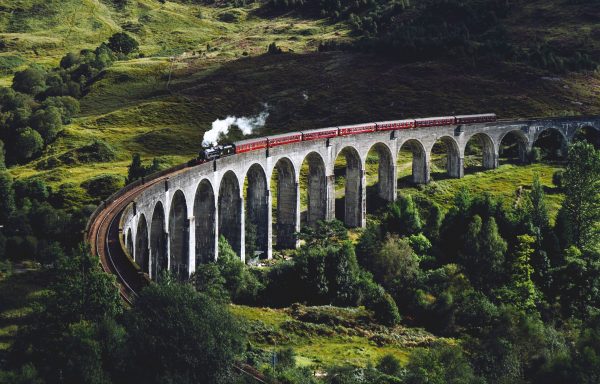 But there was a shocking surprise waiting for her when she woke up.
"After speaking to my mum I hung up the phone and went to sleep, I woke up about half hour later and noticed a napkin on my lap," Johannessen said.
"Under the napkin was £100."
Johannessen was elated and stunned. Realizing the money was for her, all the emotions she was feeling began pouring out, and she burst into tears.
"I started to cry – this is because I was incredibly thankful for your kindness to someone you don't even know," Johannessen explained.
Reflecting on the trials and tribulations that she'd been through, for Johannessen the gesture was a turning point that reminded her of the goodness that still exists and surrounds her. She says she shared the post hoping to bring recognition to the individual who gave her a hand on a difficult day.
"After a terrible 18 months where I lost my father and both of his parents it showed me that there is kindness and good people in the world," Johannessen said.
"I will pass your kindness on."

Her post ended up going viral, amassing 11,000 likes and 14,000 shares. Johannessen said she hopes her words will eventually find their way to her savior.
"I want to say thank you to the person who gave me this gift, I hope you will eventually see this," Johannessen said.