Parents are everyday superheroes. Not only do they have to hold down jobs and maintain their own well-being, but they also have to take care of their children at the same time. This normally means doing things like making sure the kids are well-fed and educated. But sometimes, you also need to protect them from the most deadly situations imaginable.
One father knows this all too well.
Aaron Gutierrez had just spent the day celebrating the birth of one of his children, when out of the corner of his eye he saw a car careening towards his family.
The father of three was enjoying one of the happiest days of his life when he was faced with a life or death situation.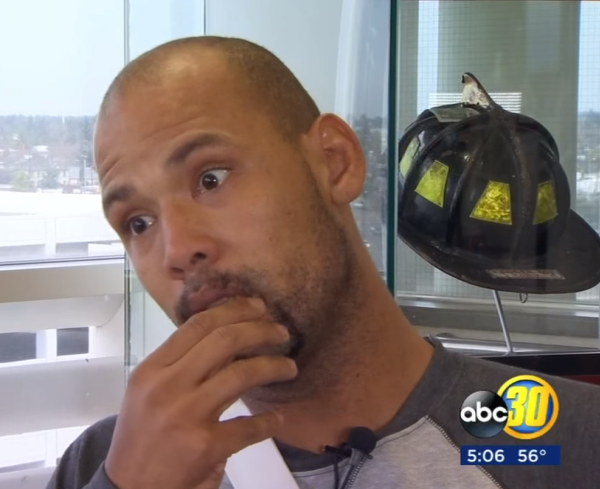 Fresno, CA resident Aaron Gutierrez had been celebrating his son's sixth birthday party at a local pizzeria with his family on January 5. Afterwards, the group decided to take public transportation back home.
After the family got off the bus, they walked to a crosswalk, with Gutierrez holding his 1-year-old son in his arms. His pregnant wife and two other children were walking behind him, while his mother walked beside him. That was when he heard a sound that made his heart stop.
"I heard a big bang, I looked over my shoulder and I saw the truck flying towards us, I looked at my wife, and it was heading right towards her direction," 31-year-old Gutierrez told People.
There was no time to think—he needed to act fast.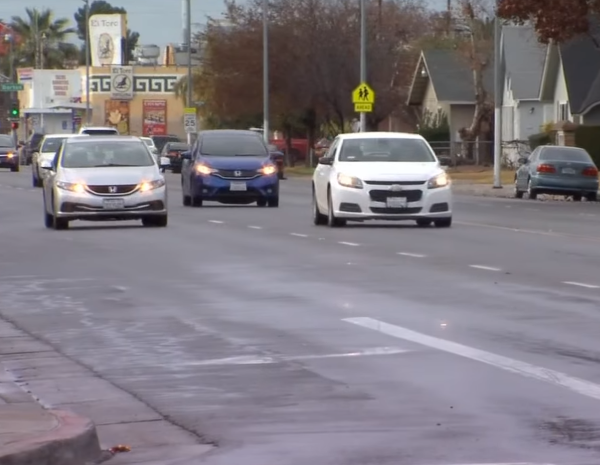 The blue Toyota Tacoma had run a red light and was speeding out of control. Gutierrez quickly shoved his wife out of the way and, with his 1-year-old in his arms, braced for impact.
"I knew I was going to get hit, and I put my son as high as I could, and I got hit," Gutierrez told People. "Luckily enough, I played football for so many years so I was able to cuddle my son into my hands when I flew into the building. After that, I blacked out."
The first thing Gutierrez heard when awoke was his 7-year-old screaming that her mother, Gutierrez's wife, was dead. When he looked up, he saw both his wife and mother lying motionless on the asphalt.
"I tried to stand," Gutierrez told People. "But that's when I realized my injuries and that my leg was broken."
Gutierrez's injuries were severe, but he never stopped trying to protect his family.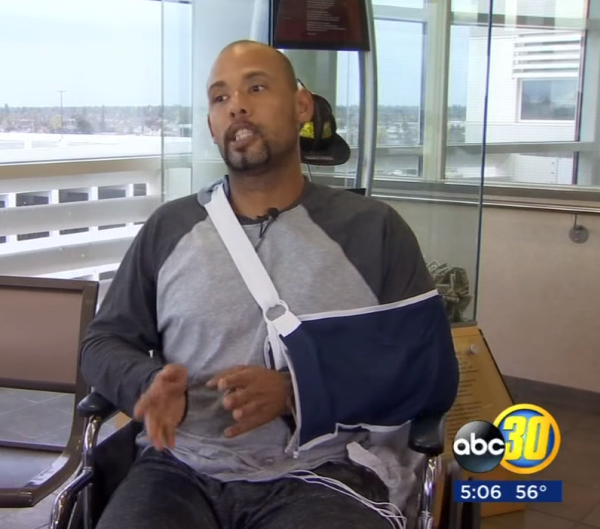 Gutierrez was unsure about the fate of his wife and mother, and this was easily the worst moment of his life.
"As a father, the worst fear anybody could go through," Gutierrez told ABC 30 Action News.
When the ambulances came, however, he found that his wife and unborn child were alive and safe; his wife had only received a concussion when he pushed her out of the way. Moreover, his one-year-old did not suffer any serious injuries, either.
His mother, too, was alive—however she was also hit by the car and sustained serious injuries.
Gutierrez suffered a broken shoulder and leg, but he was able to quickly return home and recover.
Gutierrez's quick actions saved his family's life.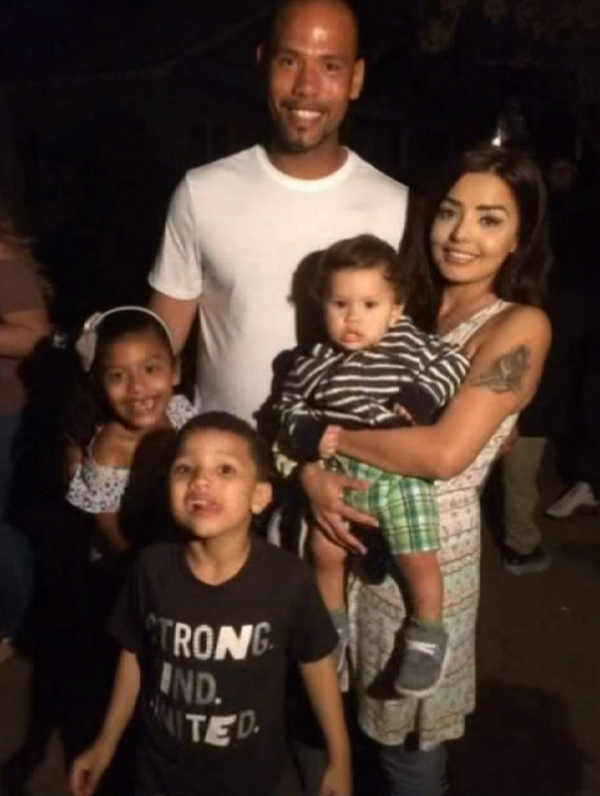 "He took the actions that obviously, probably, saved his wife's life," Lt. Mark Hudson, of the Fresno Police Department, told ABC 30 Action News.
The man who hit Gutierrez and his mother was a 19-year-old driver who was found at-fault in the accident. At the time, no charges were made against the man, pending an investigation.
"At first, I had a lot of anger," Gutierrez told People. "I was really, really mad. But our family is way closer and we have a better bond now. So in that way, it was blessing in disguise."
Watch the full story below: