Gordon Wood thought he'd missed the boat on seeing his brother get married. At 86 years old, Gordon had a lifetime full of rich experiences, but couldn't help but feel he was missing one. The last time his younger brother, Wayne, got married, he was fighting in the Korean War.
"My first time I got married he did not get an invitation to my wedding. I didn't even think anything about it because he was on a submarine out in the middle of the ocean," Wayne, who lives in Florida, told the Bucks County Courier Times.
For years, Gordon, who lives in Pennsylvania, had told his brother how he lamented not being able to see him get married. The extenuating circumstances might have been beyond his control, but he couldn't help but feel that he'd missed out on the experience of a lifetime.
That's when his little brother and his soon-to-be-wife Joyce hatched a plot.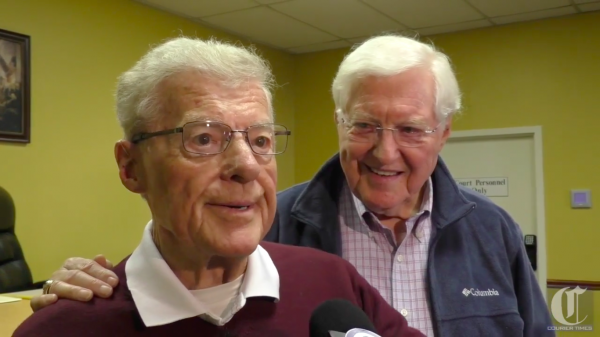 "We would just surprise him and let him be my best man instead of getting an invitation," Wayne said.
For months, Gordon had been pushing his younger brother to marry his longtime girlfriend Joyce. The two had been dating for over two years, but every time Gordon brought it up, his brother had the same response, "Soon."
Gordon had pretty much given up hope that they were going to be married. At their age, Wayne was 84 and Joyce was 75, Gordon figured there was little incentive for them to tie the knot. Gordon told his wife that he didn't mind if the two never got married, but wished he could see his brother at his wedding.
He had no idea what Wayne and Joyce had been up to.
"They're very convincing liars," said Mary Ann Rink, the judicial clerk in Pennsylvania who helped make the arrangements for the entire plot.
After all the ducks were in a row, Joyce lured an unsuspecting Gordon to the courthouse by telling him she needed to pick something up for a friend.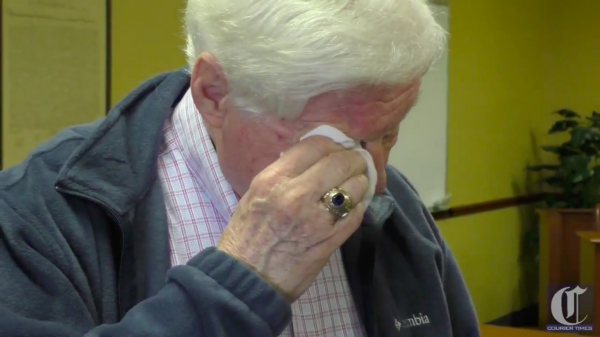 "Are you serious?" Gordon exclaimed when he found out why he was really brought to the courthouse. "You're serious!"
When Gordon arrived with Joyce, they told him the news. He was there to serve as the best man at his brother's wedding. After the initial shock and excitement, the ceremony began. Gordon became emotional as he watched his brother at the altar.
It was a moment that he thought he'd never get the chance to see with his own eyes.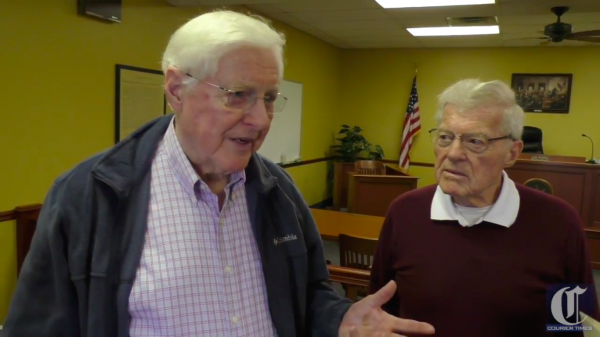 "I just can't believe it," Gordon said after standing by his brother during the ceremony. "I think it is fantastic."
The wedding nearly didn't happen because of Hurricane Irma. After weeks of making arrangements with the Justice Center, and Judge Daniel Baranoski, the civil ceremony had to be postponed as the Florida couple chose to stay in the sunshine state to ride out the mega-storm.
Fortunately, the storm veered and damage was minimal. They finally were able to arrive in Pennsylvania, make all the necessary arrangements with the court, and keep their plans a secret. Gordon never saw it coming, and he couldn't be more thrilled for his little brother.
"I have never seen him happier," Gordon said, as he began to tear up.