We've all heard the old adage, "No good deed goes unpunished." Yet, as this story shows, sometimes taking a bold risk to save a life works out just fine. And a good story is still worth telling nearly 30 years later.
In 1990, while visiting Detroit Zoo with his wife and three children, a truck driver named Rick Swope came to the aid of one of the chimpanzees who had fallen into a deep moat that was designed to keep the apes from escaping.
Unlike humans, chimps cannot swim and are normally afraid of water.
Reportedly, the ape, named Jo-Jo, had gotten caught in a fight with another male and was trying to escape another confrontation. As chimps are unable to swim or float, the accidental falling could have easily proven fatal.
It is extremely dangerous to enter a chimp enclosure.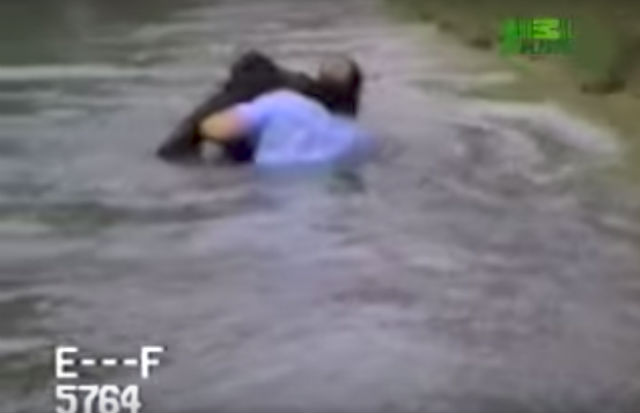 Chimpanzees are seven times stronger than humans and fiercely territorial, according to Animal Planet in the video above. Yet Swope, didn't think twice about his own safety when he saw the ape's life was at risk.
"Everyone in the whole place was just standing around watching this monkey drown," said Swope, according to Deseret News. "When he went down the second time I knew I had to do something."
Although he was warned against it by an attendant zookeeper, Swope dove into the water to rescue Jo-Jo.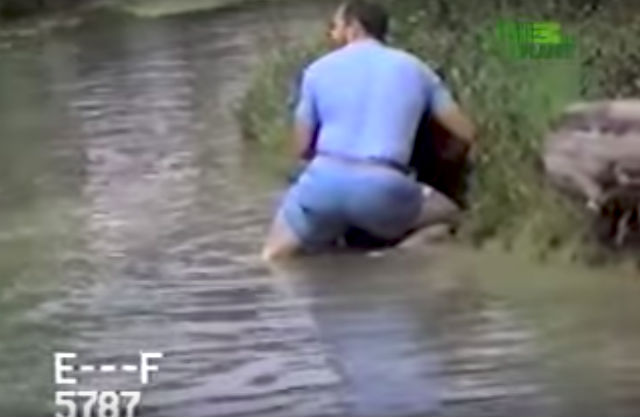 Swope managed to drag the 130-pound ape over to the bank and escape the enclosure before anything happened.
And Jo-Jo thankfully survived.
"When I finally got him up to the bank, and I could hold him up, he wasn't moving," Swope told Animal Planet. "He was lifeless but he was looking at me when I got him turned around so I knew he was alive."
Not only did the story make national news at the time, Swope notably won the praises of a prominent figure in the study of apes: Jane Goodall!
While appearing at the Woodrow Wilson International Center for Scholars in 2005, Goodall recounted the incident and how her institute's director had had a conversation with Swope after seeing him on the news.
"He called up Rick Swope and he said, 'That was a very brave thing you did. You must have known it was dangerous. Everyone was telling you. What made you do it?' And Rick said, 'Well, you see, I happened to look into his eyes, and it was like looking into the eyes of a man, and the message was, "Won't anybody help me?"'"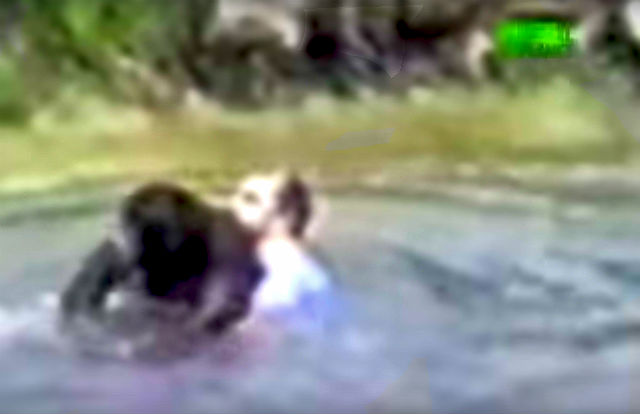 Even today, thanks to the "magic" of videos, we can value Swope's brave actions to help a life in danger, and that we always have the responsibility to help in general, whether human or animal.