Playing music is a passion for a lot of people—losing the ability to play is traumatic to say the least.
Ethan Och was the drummer for his school band, and he was quite good at it. Unfortunately, something got in the way of his passion.
Ethan has spinal muscular atrophy, which is a disease that slowly takes away your ability to move your limbs.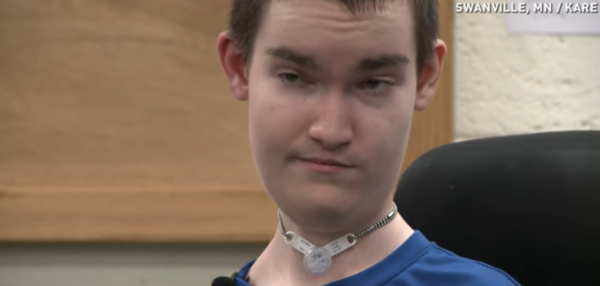 For a while, Ethan was able to play the drums regularly, but as the disease progressed, he had to change drumsticks so he could keep playing. He had switched from wooden to aluminum, and at one point he had the drumsticks velcroed to his wrists to make it easier for him.
"I was lagging behind, and they were going ahead, and there was really no way for me to catch up with them," Ethan told USA Today.
Eventually, he felt as if he couldn't keep up, and didn't want to drag the rest of the band down, so he told his teacher he wanted to quit the band.
But his teacher, Gina Christopherson, wasn't going to let him quit.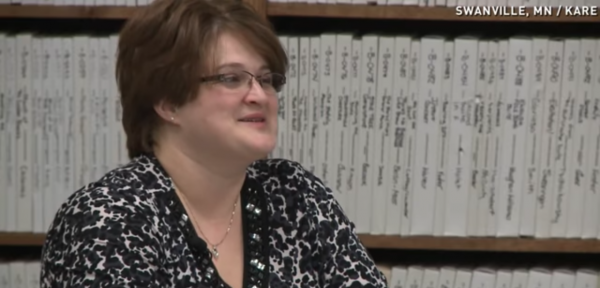 One day, she saw Ethan playing with an app on his phone, which suddenly gave her an epiphany.
"I don't believe in I can't," she told USA Today. She was determined to find a way for Ethan to keep on drumming.
His teacher introduced him to an iPad app that enabled him to play the drums by simply tapping the screen.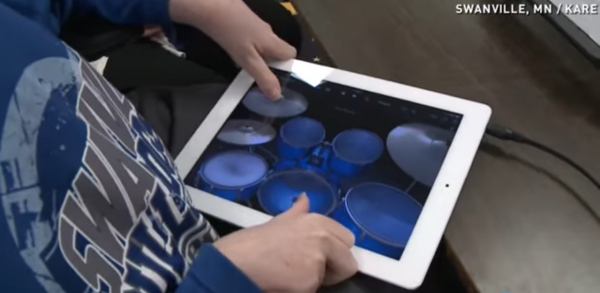 With the iPad plugged into an amplifier, he could play along with the band!
Christopherson downloaded 75 apps on the first day she looked into helping Ethan this way, trying to find something that would work; she really wanted Ethan to keep playing.
Because of the discovery, Ethan was able to join the band again! Christopherson said how the new method was "exactly the same as his classmates, just a different mode." It was like he had never left, and she certainly didn't want to make Ethan feel any different because of it.
He returned to practicing with his band, and with some special accommodations, he would be able to participate in playing at the school's basketball games, and even a band march in New York.
They even got a cart and a car battery to transport his amplifier for the march!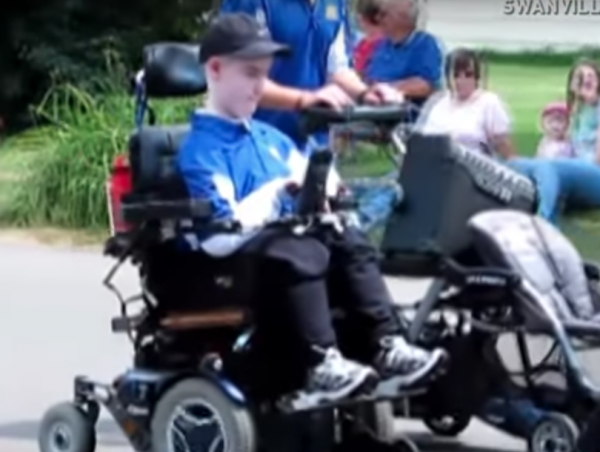 But when it comes down to it, none of this would've happened if it weren't for the smart thinking of his teacher.
"I don't think there could be a better music teacher," Ethan said about Christopherson.
Drumming is a passion of his that he never wanted to give up, and his teacher saw that and made sure he didn't have to.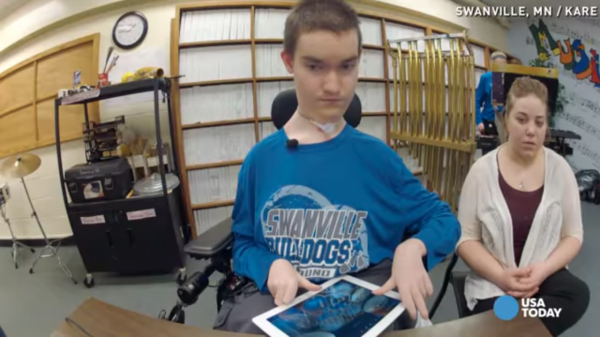 Christopherson did everything she could do to accommodate her passionate student, who just wanted to do what he loved. And in spite of his illness, Ethan proved that he wouldn't let anything slow him down.
"He's part of the team; you don't leave somebody behind," said Christopherson.
Watch his story below: