Pedro Hahamian, a taxi driver from Las Vegas, had just picked up another passenger one evening. He was working hard to pay the bills—and it still wasn't enough. Increased competition meant his industry wasn't as lucrative as it once was.
"It's tough. It's tough," Hahamian told NBC Bay Area. "Too many taxis now. It's hard to make a living."

But Hahamian was really feeling the financial strain—he was two months behind on his mortgage and other bills. 
So as he was driving his passenger from a marketing conference at the Cosmopolitan casino to the airport, he couldn't help but open up to the smiling stranger in the back about his situation.
"He seemed very friendly, so I thought I can tell him my problems," the cabbie told NBC.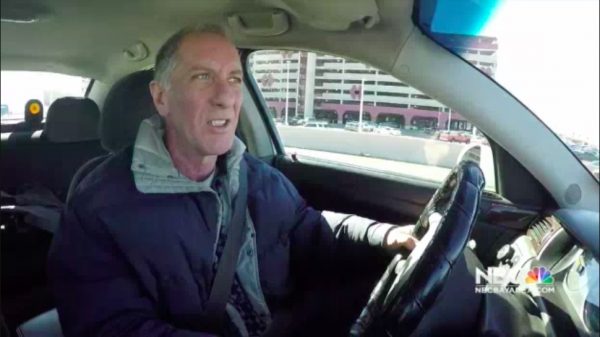 He wasn't asking for help, just talking. But the passenger was struck by the driver's story—and how much he worked to support his family.
"He really started opening up," the passenger recalled.
"I could just tell he was a genuinely nice person. He was kind hearted and he was a hard worker."
He knew he had to help the driver out… but no one could've expected how much.
When they reached the destination, the compassionate stranger wrote a check and handed it to Hahamian … who couldn't believe what he was seeing.
The check was for $2,200.
"I couldn't believe it," Hahamian told NBC. "I thought it was a joke."
That amount would go a long way in helping him with his debts—it would have taken hundreds of taxi rides to make that kind of money.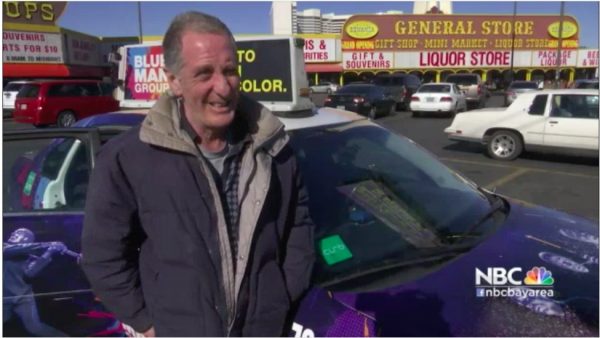 But it didn't make sense—who would give their cab driver that big of a tip?
Then, Hahamian saw the name on the check, and realized who his passenger was.
A soccer star with a conscience.

San Jose Earthquakes player Quincy Amarikwa was the smiling face in the back of Hahamian's taxi, and he knew he had to do the right thing.
"I'm a firm believer of what you project out in the world is what you'll receive back 10-fold," he told NBC.
"Don't just say it, do it."
"There's so many people with great ideas and such passion for what what they love," he added. "I want to be able to have the resources to help facilitate that."
In return, the soccer player only asked that Hahamian pay it forward to someone else when he could.

But right now, Hahamian is just grateful to have suddenly received this life-changing money.
"I appreciate his generosity," he told NBC.
"I think it was luck, and God too… because this doesn't happen all the time," he told KTNV.
"It was real. I still don't believe it."