There's a charm to the LIC Flea & Food market that's absent with its larger behemoth cousins in other boroughs (cough, cough, Smorg… ahem). Maybe it has to do with its smaller size, or its proximity to Gantry Park State Park, close by, with its gorgeous views of Manhattan, where you can bring your market pickings.
As part of its July Food & Beer Festival, market goers voted for their favorite food and beverage vendors. 
Tae Street NYC won in the food category, with items like khao soy, a northern Thai noodle dish that's somewhat of a magical balance between spicy and savory and pungent. Owner Tae Kang makes a no-holds-barred version that's addictive.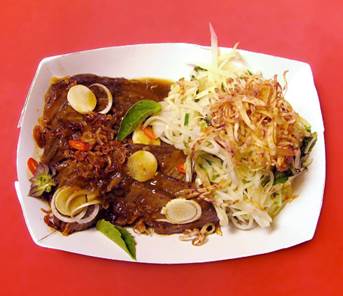 If you get it, cool down afterward with The Dessert Kitchen, which won for best dessert vendor. The treats are Asian fusion-style, from Hong Kong, Taiwan, and Bleecker St. They make, for example, a bubble taco, with a pastry that looks like bubble wrap filled with ice cream; and a refreshing strawberry shaved ice. (Note: they also have a brick-and-mortar store at 192 Bleecker St.)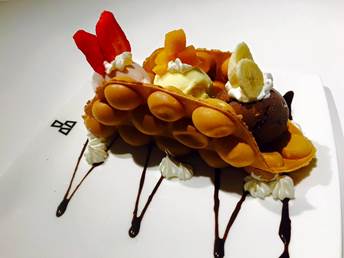 Other winners include What's the Dillaz in the Visitor Favorite category, a husband-and-wife team who offer made-to-order quesadillas; and Lizzmonade for Beverage.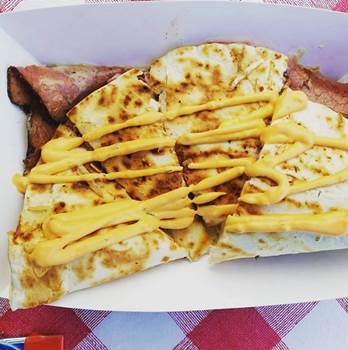 The LIC Flea & Food market is open Saturdays and Sundays 11 a.m. to 6 p.m. at 5-25 46th Ave. in Long Island City, Queens. During the month of August, the market will feature live bands and DJs.