One movie actor has his wife's intuition to thank for still being alive today—luckily he took notice of her strong sense of foreboding.
Star of the big screen Kirk Douglas is one of the remaining living legends of the Golden Age of Hollywood. He turned 102 years old in December 2018, and although his movie career came to an end when he was 91, he is still a star in the eyes of many—especially his wife, Anne, and family. He celebrated his birthday holding hands with Anne, 99, both in wheelchairs but looking just as much in love as always.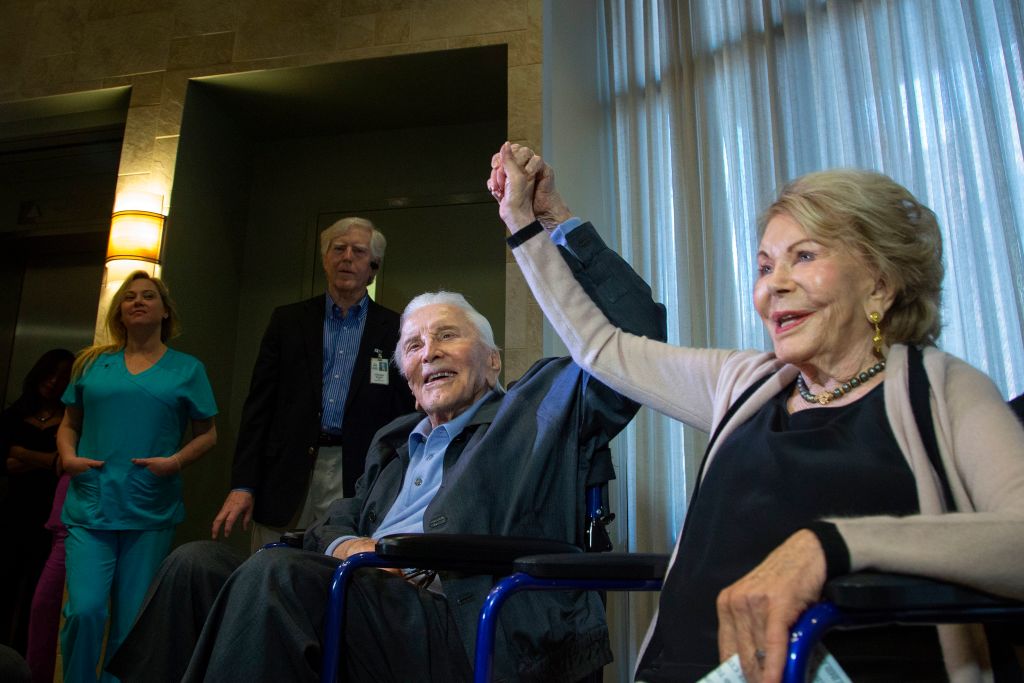 The couple published their joint memoirs in 2017, and Kirk shared a memory of one fateful day over six decades ago.
It was March 22, 1958, and wife Anne, pregnant at the time, had a "strange feeling" about a flight he was just about to take.
Kirk was to board the flight with Mike Todd, Elizabeth Taylor's third husband, on his private jet to meet former President Harry Truman. Kirk argued with his wife about going, but then decided to stay. The next day, they learned the plane had crashed, with no survivors.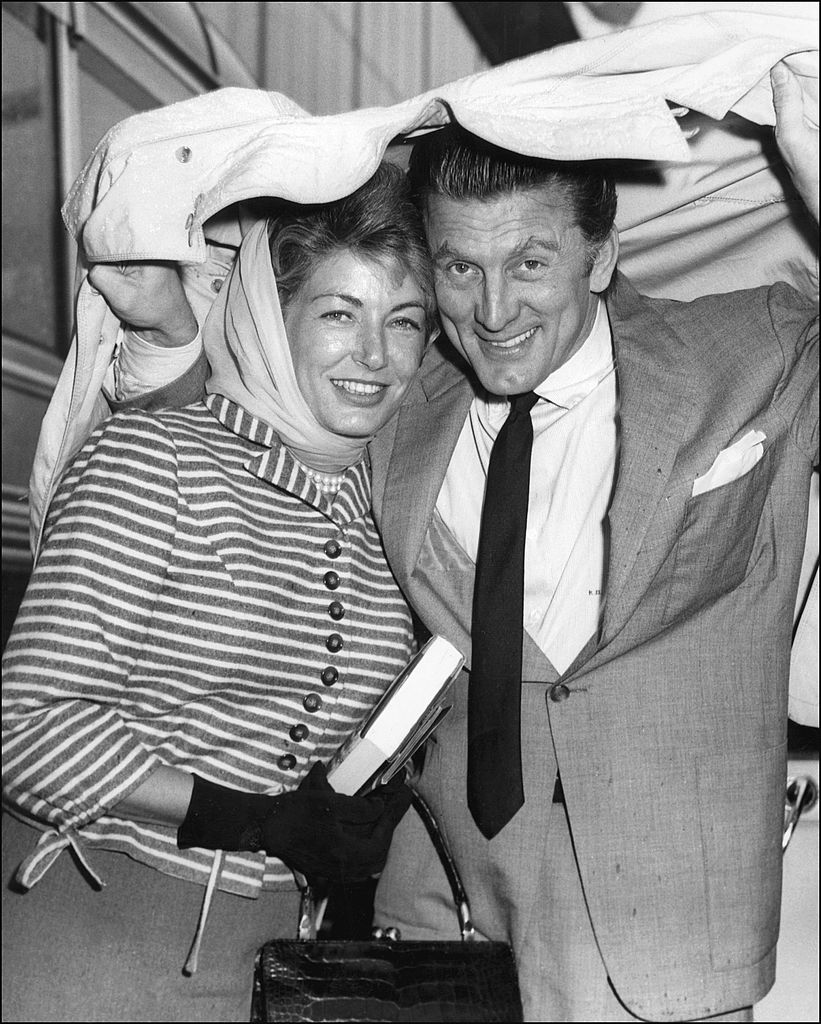 "You saved my life," Kirk told Anne.
"I promised her right there, right then, I would never doubt her intuition again," he added.
Kirk and Anne, who married in 1954, have been side by side ever since.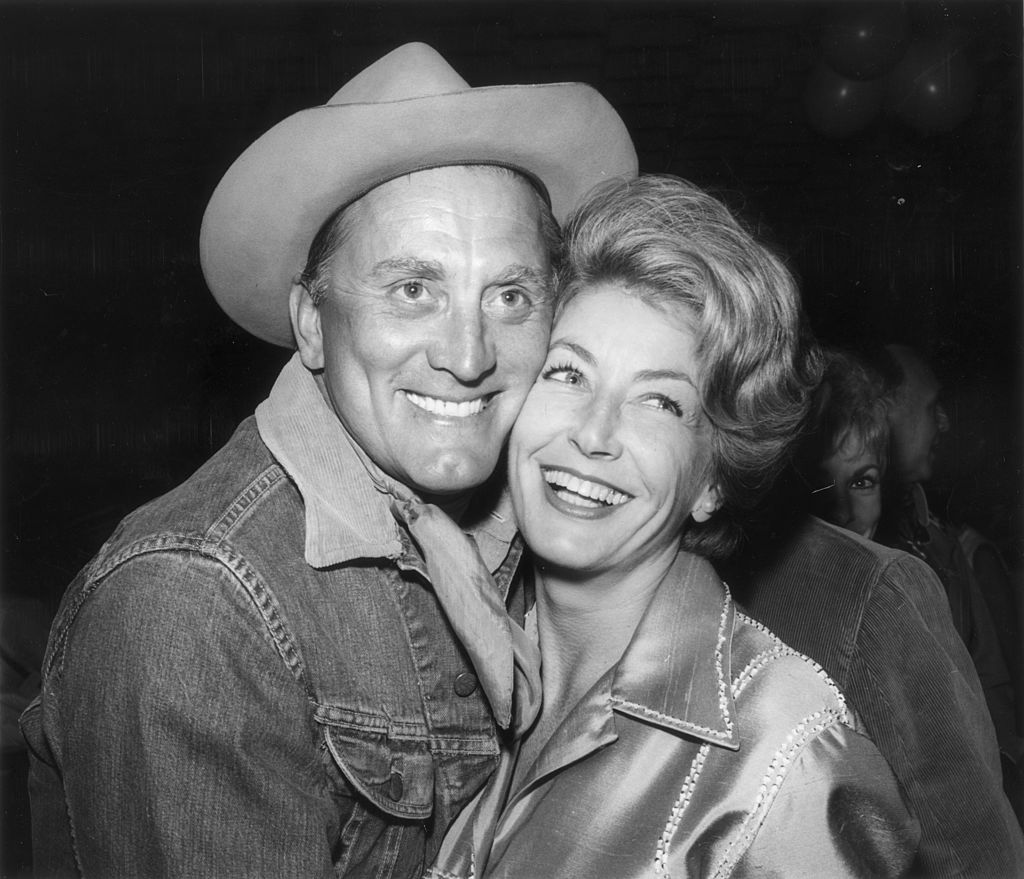 "I was lucky enough to find my soul mate 63 years ago, and I believe our wonderful marriage and our nightly 'golden hour' chats have helped me survive all things," he said in 2016, reported The Daily Mail.
Among his list of credentials, Kirk was awarded the Honorary Academy Award in 1996. However, just months prior to receiving the prestigious award, Kirk suffered a stroke, which affected his ability to talk, and he was told he would never speak again.
With strong determination, he fought back and regained his speech—proving the experts wrong.
Kirk told Medline Plus: "I am lucky, although my speech is still impaired, I suffer no paralysis and I didn't die. I have begun to appreciate the gift of life."
He wrote about his experience in his bestselling memoir, "My stroke of luck," hoping to inspire others.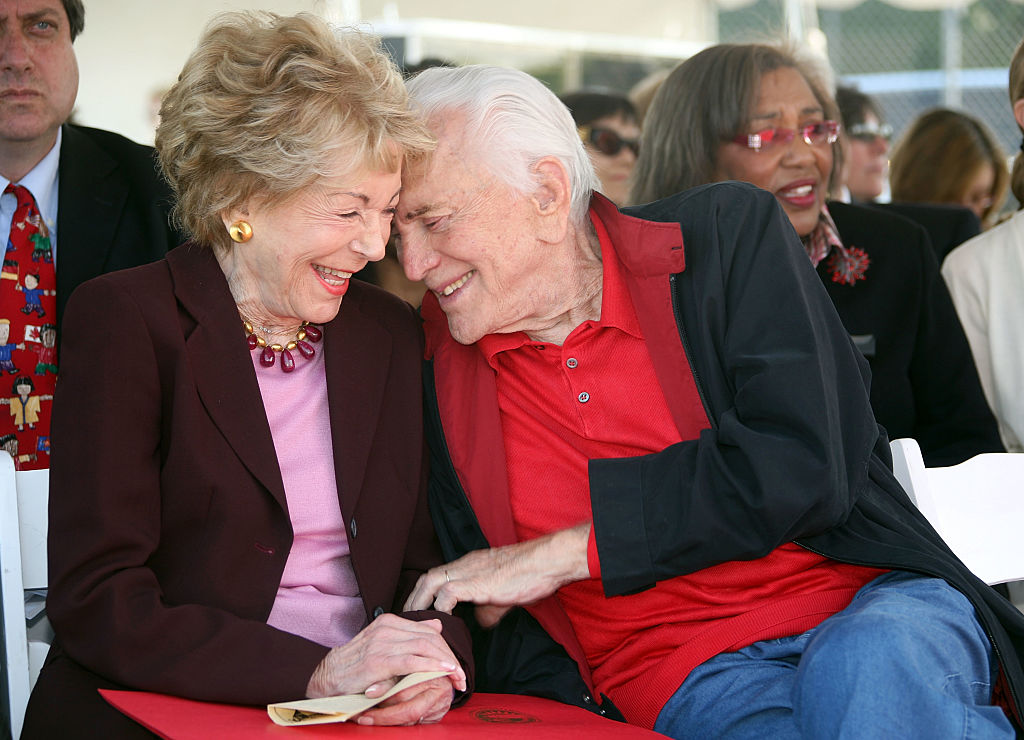 Kirk had another lucky escape in 1991 when he was on board a helicopter that collided in mid-air with a light plane above Santa Paula Airport. The horrific accident killed two men on board the plane and injured the occupants in the helicopter. Kirk sustained injuries but was later reported to be in a satisfactory condition, according to LA times.
When Kirk's son—Oscar-winning actor Michael Douglas—was presented with a star on the iconic Walk of Fame at age 74, father Kirk was there in attendance, along with other family members to celebrate the star's achievement.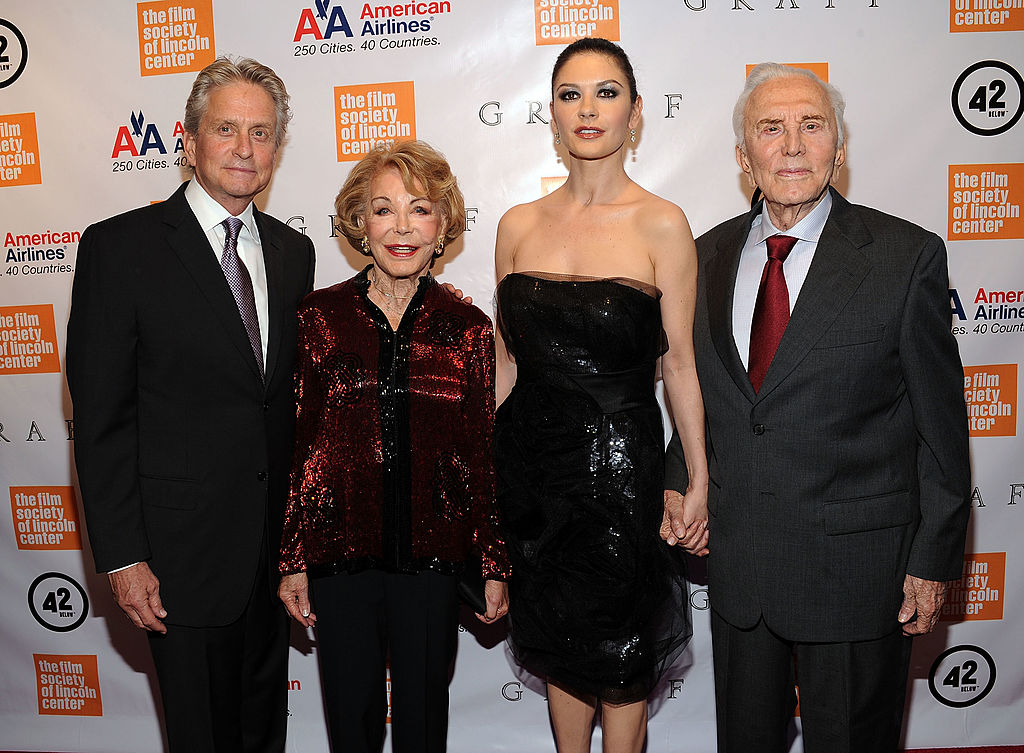 "And my dad is here," Michael said, reported E news. Holding back his tears, Michael said: "In a month, Kirk turns 102 years old. So those of you who took the under on him making 80, you lost a long time ago, alright?"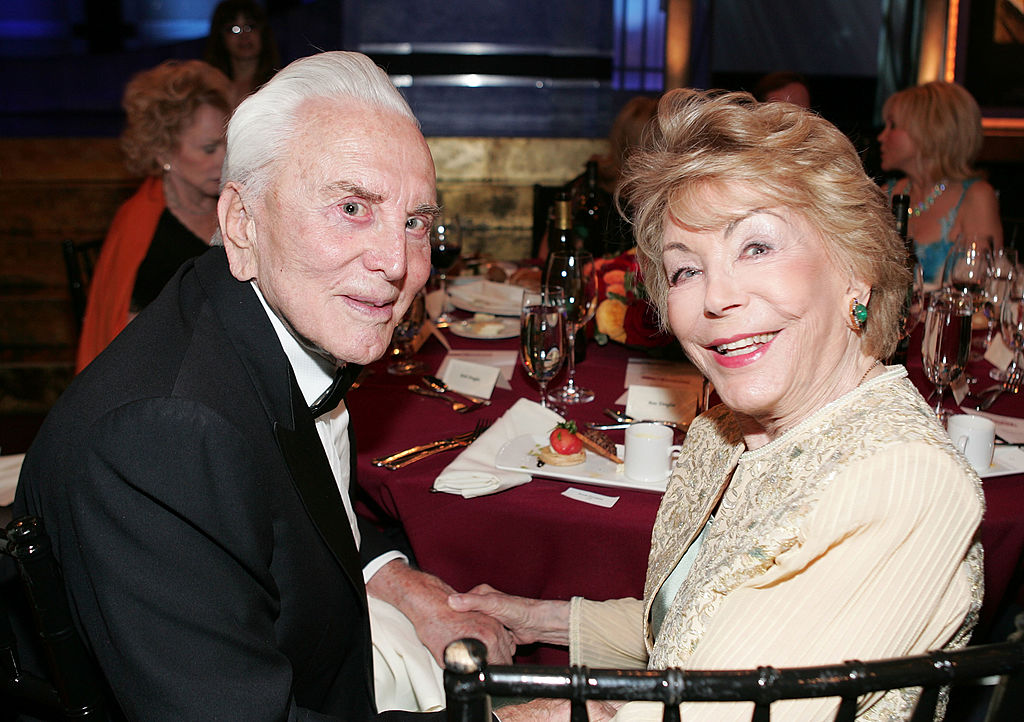 Kirk and Anne are no strangers to philanthropy, and a $80 million trust they set up in 1955 will see them donating a majority of the money towards worthy causes.
The Douglas Foundation was also set up in 1964 to "help those who cannot otherwise help themselves."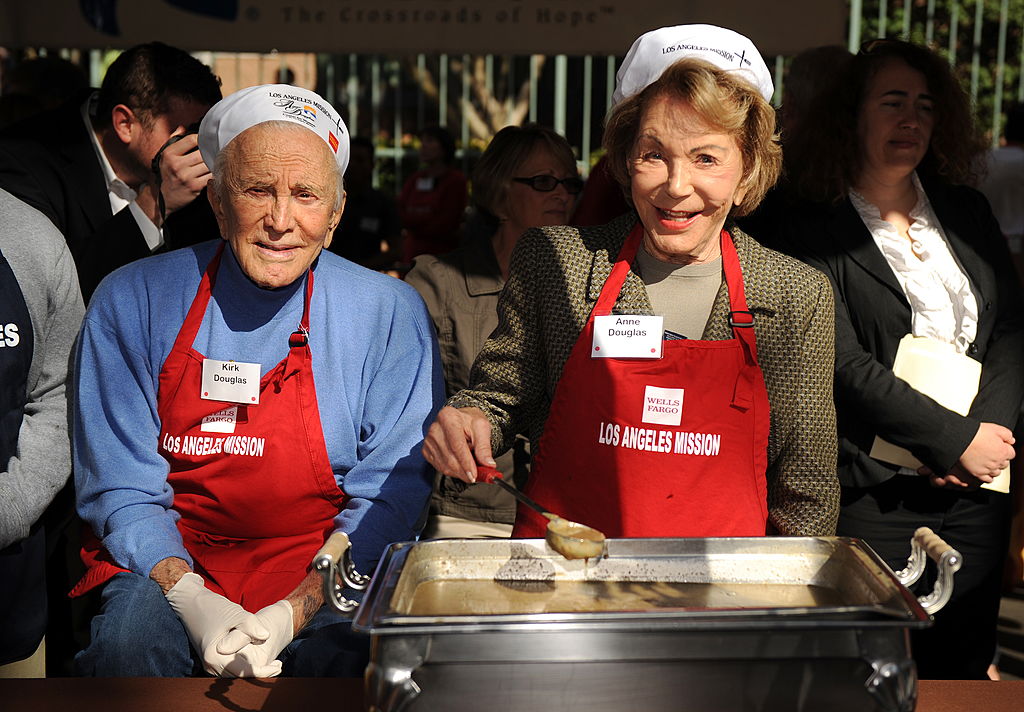 Kirk's mother had a big influence in his life, and his Jewish background instilled good principles in him. "Sometimes we didn't have enough to eat, but very often there would be a knock at the door and it would be a hobo wanting food, and my mother always gave them something. My mother said to me, 'You must take care of other people.' That stayed with me," Douglas told the Hollywood Reporter.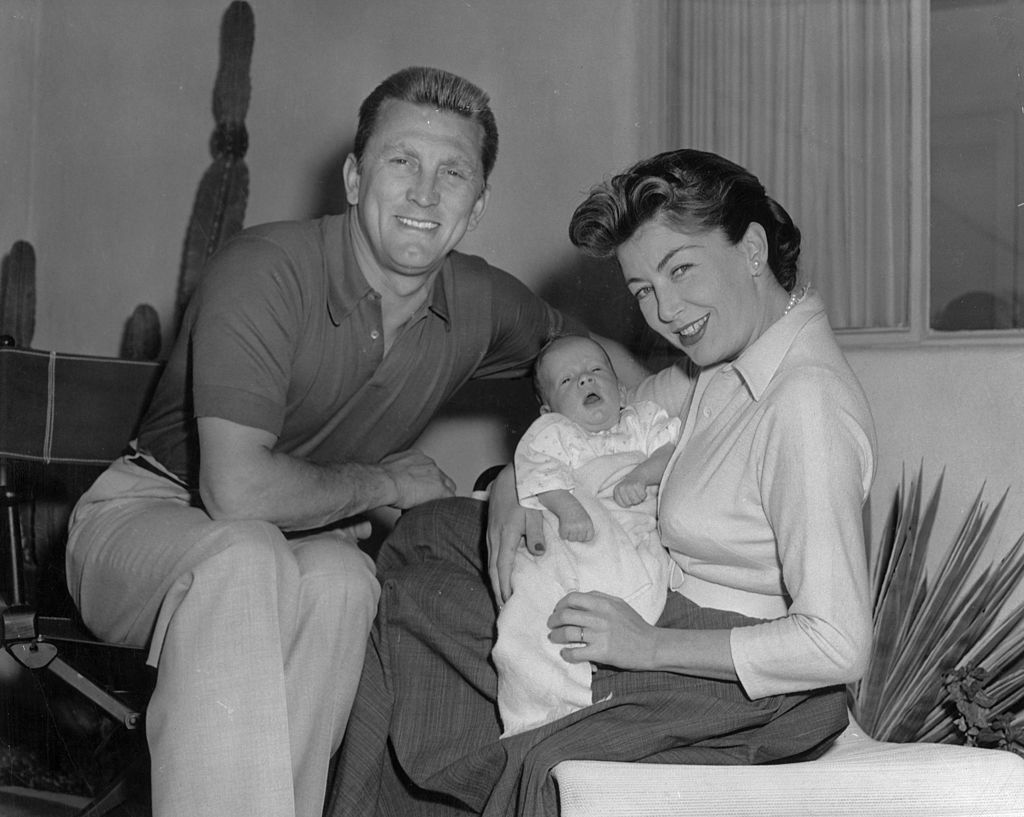 The couple will leave a lasting legacy, and it won't just be in monetary terms, as the marriage they share is sure to go down in history as one of the greatest love stories.