Natasha Corrigan, from Preston, Melbourne, Australia, always wanted a "big, chubby baby." Finally, her wish was granted when she delivered her fourth child after a seven-hour natural birth without epidural. She and the doctors were greatly surprised by the baby's size.
Mom Corrigan gave birth to her son, Brian Liddle jnr, after a seven-hour natural birth at Mercy Hospital for Women in Heidelberg, Melbourne, on Jan. 24, 2017, at 9:44 a.m.
The birth of her son, who tipped the scales at 13 pounds 4 ounces (approx. 6 kg), shocked everyone. Weighing twice the average birth weight, Brian is the biggest baby born at the hospital and likely the heaviest ever born in the state. According to the Herald Sun, he was one of the biggest babies born in Australia.
View this post on Instagram
Corrigan didn't expect this because "he was 9 pounds at 36 weeks, but we thought he'd be around 11 pounds at the max," she told People.
The mom added that her other older daughters were not as big as their little brother. "My first daughter was 8 pounds, 4 ounces, and my second was 7 pounds," she said.
"I think I was in a bit of shock because the birth was natural and I only had gas so I was still in a bit of shock just from that," she told 7 News.
Thinking back, Corrigan told The Age: "It was scary because his shoulder got stuck." She added that all the available doctors in the hospital were then called in to help.
Corrigan started to panic, but fortunately, her sister and husband were by her side, keeping her calm. "Without them I would have panicked and it would have been a lot scarier," she said.
"But I've always wanted a natural labor and I've always believed in mind over matter and positive thought. I've always wanted a big, chubby baby and now I've gotten what I want," she added.
Corrigan also credited the hospital staff for keeping her calm. "All the staff that were in the delivery suite were absolutely wonderful. They did their best to make sure me and the baby were okay," the mom said to People. "They were also in shock at how big he was—he was the topic of conversation for the next few days!"
Baby Brian came into the world safely. He was so big that he couldn't fit into nappies for newborns and the clothes his parents brought to the hospital, The Age reported.
The big baby, though, had lost some weight after birth. Corrigan said: "He lost weight after birth and has now averaged out to the top percentile of baby sizes. He's now just over 15 pounds, 5 ounces (approx. 7 kg)."
And most importantly, Brian "is doing great—he is a very happy and healthy baby." Look at his recent photo below!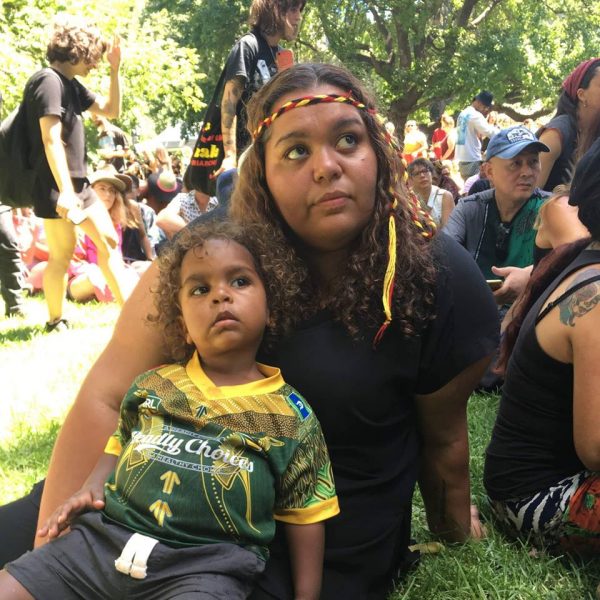 With the birth of her son, Corrigan, an Aboriginal woman, also has a wish—to pass down her traditions to Brian.
"My children and I love our connection to this country," the proud mom said. "We share our culture through art and dance—we stay strong by sharing our cultural knowledge and history."
Watch the video: