Homelessness is a problem across the globe. For rough sleepers with no bed to tuck themselves into at night, everyday is a struggle to survive.
Each meal, shower, or safe night's sleep is a small victory. But the effects of living on the street take their toll, and after years of homelessness, a person can lose their sense of self worth.
Karen Ickes, a San Bernardino, California, resident, has a soft spot for those out on the street.
Ickes was doing a routine count of San Bernardino's homeless population in January 2018.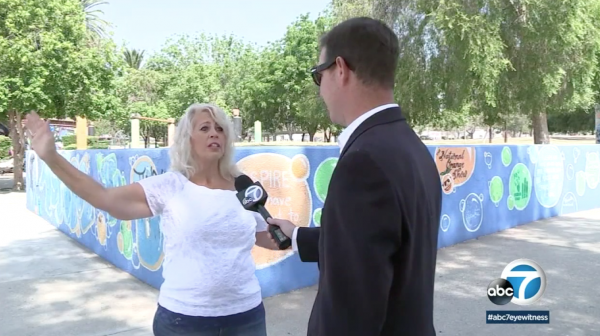 Ickes helps to keep tabs on the movements of the homeless population in San Bernardino. She has a passion for aiding the homeless, and feels they are too often overlooked and forgotten.
"At night you don't know if you're going to get robbed," she said to ABC 7 California. "A lot of them have low self-esteem. They don't feel like they're human anymore."
While doing her count in Seccombe Park, one man in particular caught her eye last January. And while she has been urged to avoid direct intervention, she couldn't help feel the pangs of responsibility.
"I walked away but something drew me back, and I said I need to help this man," she said. "We're not supposed to help them when we're doing the count, because if we were to help all of them we wouldn't get the count done."
The man was Obadiah Smith, a former Marine who'd been on the streets for two decades.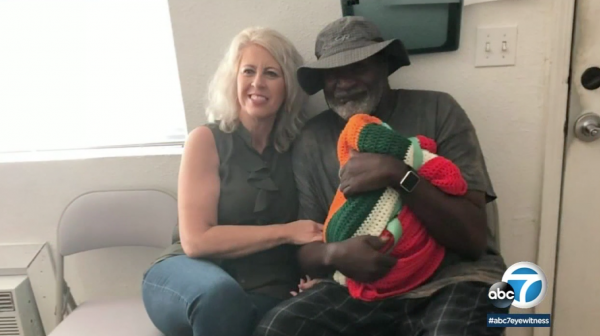 The more Ickes got to know Smith, the more she felt like she needed to assist him in getting back on his feet. He'd spent two decades on the street without any medical attention.
"He said he didn't have any food stamps, no medical (coverage) … he was having issues with his feet," Ickes said.
Smith had refused food stamps and medical assistance in the past because he didn't want to be a burden to anyone. Instead, he languished each day and night, often going without a meal as his health deteriorated.
Ickes learned he'd been dishonorably discharged from the Marines, and hadn't seen his family in over 30 years. The first step was to take him to the Veterans Affairs office just a few blocks from Seccombe Park where he'd spent his nights in a sleeping bag.
"That's not uncommon for veterans," Danny Marquez, one of the leaders of Veterans Partnering With Communities, said to ABC 7 California. "Even those who aren't homeless … they don't know where to start."
Advocates for the homeless helped Smith get back on his feet. All the while, Ickes tried to find the man's estranged family.
Ickes eventually got in touch with one of Smith's sisters in South Carolina.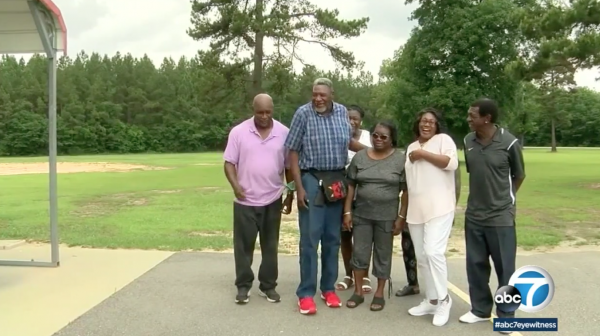 "She was able to find, in South Carolina, a listing of all the different names (of Smith's family members)," Marquez said. "And they said 'You have our brother?' They were astonished."
Smith's family, who he believed no longer loved him or wanted to hear from him, were eager to be reunited. A homeless advocate used their personal frequent flyer to book Smith's flight to Bennettsville, South Carolina.
"He's like the prodigal son," Smith's brother, Spencer Smith said to ABC 7 California. "He went to a foreign country, and he's now returned home."
Smith was all smiles to be in the company of his family again. But he hasn't forgotten the people who helped him get his life back on track, and he's come to regard them as family as well.
"We have two families," Smith said. "We have a California family, and my blood family back here, and that's a blessing."