Styling itself as an alternative to the ubiquitous Starbucks, Parliament Coffee Espresso and Coffee Bar by Starr Catering Group is opening its first location. The New York outpost is located at the New-York Historical Society's Beaux Arts building on the Upper West Side. It's the only brick-and-mortar coffee shop on Central Park West between 59th and 110th streets.
All coffee beans in Parliament's coffee are sourced from Nicaragua, Brazil, and Sumatra, to create a blend with notes of caramel, dark chocolate, and apricot. The coffee bar maintains a direct trade relationship with La Virgen Coffee Estates in Nicaragua.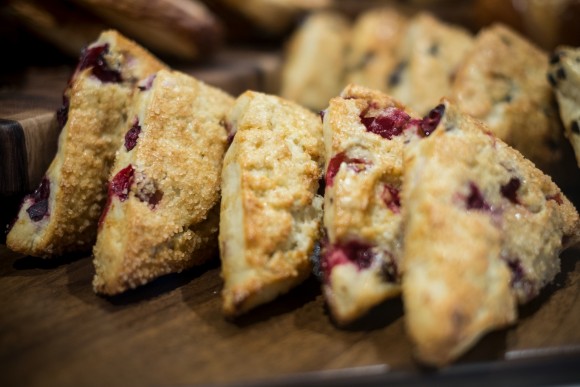 Culinary director Ashley James is bringing in baked goods, made in the catering group's kitchen, including raspberry financiers, cookies, and Eccles cakes. The latter are a rarity in Manhattan. Hailing from the north of England like James himself (who is from near Birmingham), these little "cakes" are actually a mixture of black currants and fragrant spices encased in a thin puff pastry that's baked to a caramelized golden sheen, and are worth the trip alone. Delicate Basque cake, Bostock brioche, palmiers, as well as a variety of scones, croissants, and muffins round out the offerings.
Other locations will roll out in Miami and Philadelphia this year.
Open Monday to Saturday from 7:30 a.m. to 5:30 p.m., and Sunday from 10 a.m. to 6 p.m. 
Parliament Coffee Espresso and Coffee Bar
At the New-York Historical Society
170 Central Park West (between 76th & 77th streets)
Upper West Side
NYhistory.org/dine/parliament