In 2009, when university sophomore Emily Gavigan came home from school one day, her parents immediately realized something was wrong. It was as if a different person had taken over their daughter's body.
As she got worse and worse, her parents and doctors thought she had become mentally ill, but no treatment seemed to help. Then her body began shutting down, and her life seemed to be in danger.
One day, a family member asked Emily's parents to watch a certain daytime television show, and miraculously, it saved the young woman's life—as well as another stranger's life.
In 2009, while Emily was a sophomore at the University of Scranton, she began to display some strange behavior.

"All of a sudden, just a complete change in her personality," Bill Gavigan, her father, told the Today show. "She started to act strangely to us. We noticed right away that there was something terribly wrong."
Their daughter, who had been described as happy-go-lucky before, was now acting paranoid, and rambled on about a mysterious, tragic event that would soon befall the family.
Still, although they were concerned, they did not understand the depth of the issue. Then one day Emily disappeared for 24 hours.
Her parents were grief-stricken. What was happening to their little girl? Where did she go? Thankfully, she was found safe—she had driven to her grandparents house, all the way from the family home in New Jersey to Pennsylvania.
Emily claimed she was being followed the entire way by a truck, but when her grandparents looked outside, there was no one to be found.
Her parents knew at that moment they needed to get their daughter help fast.

But help was difficult to find.
At first, doctors believed it was just a mental issue, but all of their prescribed treatments were ineffective. In fact, some of the treatments seemed to make Emily's condition significantly worse.
Next, they thought it might be a brain tumor, but there was no evidence of that. Completely stumped, the doctors did not know what else to do. Unfortunately, time was not on their side. Emily's condition was worsening—she was losing motor function, and if this continued for much longer she would die.
That was when a miracle happened.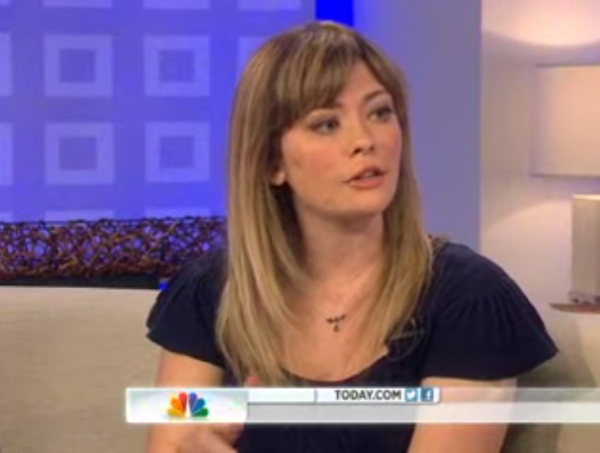 A concerned family member had tuned into the TODAY show, which ran a segment on a situation that seemed eerily similar.
On the show, a woman, New York Post writer Susannah Cahalan, suffered from a disease called anti-NMDA receptor encephalitis. The disease causes the patient's own immune system to attack the host's brain, causing symptoms similar to madness.
The family member forwarded the story to Bill, and he spoke with the doctors about the possible disease. However, doctors were initially skeptical and refused to listen.
Emily had now spent a year at the hospital and could no longer walk or talk, and Bill was getting more and more desperate.
"She was dying," Bill told TODAY. "I said, 'would you please test her for this.'"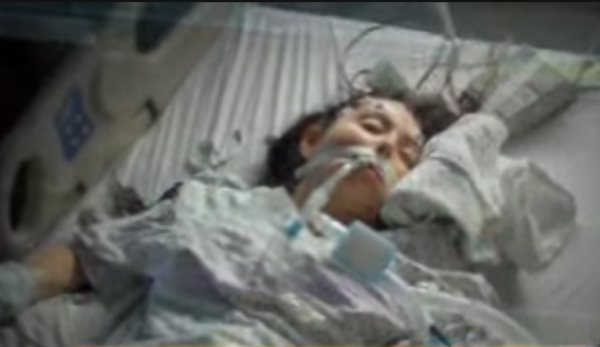 They finally ran the test, and it came back positive. Emily was indeed suffering from anti-NMDA receptor encephalitis.
"It was about an hour later that they put her on a helicopter and took her to the University of Pennsylvania to be treated by the same doctor that had determined what was wrong with Susannah, and save her life," Bill told TODAY.
It was still a long road to recovery, but Emily's life was now out of danger. One year later, she was completely healed. When Emily looks back at photos from that time, she can't believe it even happened.
"It looks like a completely different person," Emily told TODAY. "It feels like it happened to someone else."
Thousands of miles away, another family was watching Emily's TODAY show segment — and it saved their little girl, too.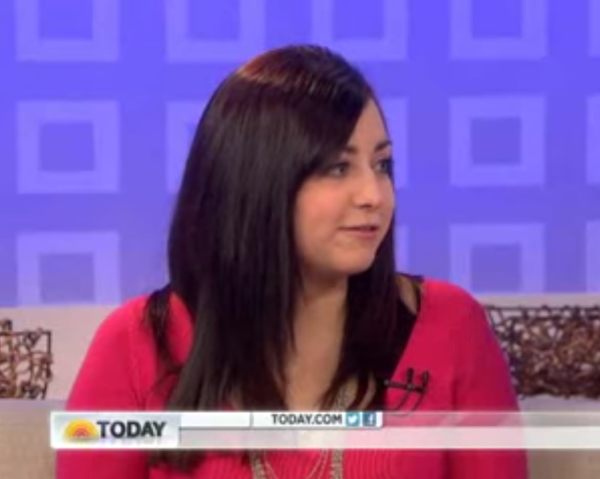 In 2012, Emily and Cahalan appeared on the TODAY show to talk about their experiences.
And in Omaha, Nebraska, the Jensen family was watching, and they realized their 6-year-old daughter, Madison, was suffering from the same affliction.
Madison is now 10 years old, completely healthy and enjoying her life, all thanks to the story of Emily and Susannah Cahalan.
Who would have ever thought a daytime television show could have had such an impact?
Watch the full story below: