Brittany Miller's 6-year-old son has autism.
Parents of autism often face challenges that others can't even imagine, but that never means that they love their children any less or are worse parents. With autism, the spectrum of behaviors is widely varied, and the unpredictability of when challenging behaviors will surface is even more so.
Autism can be unpredictable and noticeable.

Grandy, Brittany's son, can be noisy because of his autism. In fact, he absolutely loves noisy things!
He makes models of fire alarms for exactly that reason. He has memorized their model numbers, what they look like, their alarm sounds, and an amazing amount of other specialized information about them. He also imitates the sounds they make—sometimes in public. 
It's a behavior that can be especially challenging for Brittany and for those around him, who may not know that his behavior is a symptom of his autism. Imitating sounds is one of his coping mechanisms.
Awareness is important.

Grandy's noisiness doesn't change the fact that he is a little boy who loves to do little boy things! He's smart, something his mom is very proud of, and he is extremely curious.
Brittany takes the opportunity to help others learn about autism whenever she is able. She shares stories about the challenges, of course, but she also shares the heartwarming moments that every parent is given when they have a child.
One day, a shocking note was left for this mom.

On a recent shopping trip, Brittany experienced something that would serve as a platform for yet another story to educate others about autism. She had just turned around briefly to help Grandy, who was having some trouble with his shoe. Upon turning back around, she saw someone had left a note on her shopping cart, and what was written left the mother in shock.
The note was short and cruel. "Buy that kid a muzzle," it read.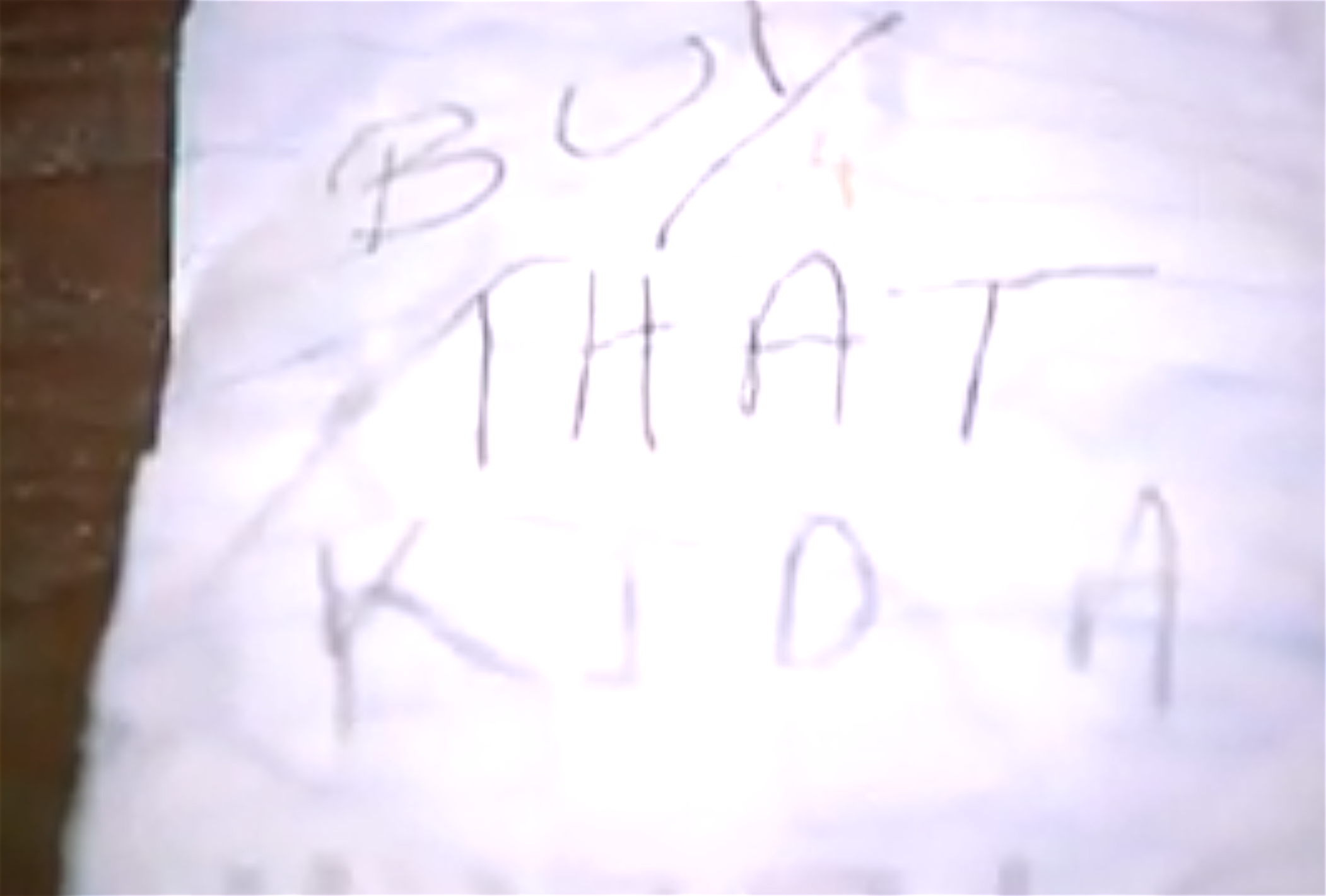 She had no idea who left the note, because whoever did had disappeared quickly. Unfortunately, they missed the perfect teachable moment for Brittany to explain why her son was loud, and she could have added one more person to the list of people who understand a little bit more about autism.
"I don't know an autism mom that doesn't want to raise awareness," she said, "so we are more than happy to take four or three minutes out of our day to explain just a little bit."
The story went viral.

When Brittany got home that day, she decided to share her story on Facebook. She wrote:
"I hope the next time you encounter a child that's different, I hope you take into consideration that you don't know anything about this person and what they're going through, and they don't have to look different on the outside to be different on the inside."
Her little Facebook post went viral and the responses were incredibly supportive. Not just in words, but in action as well.
The family got an 'alarming' response!

"It blew up and fire alarm companies sent boxes of fire alarms to us, and Grandy opens them up and he knows everyone — make and model numbers — and it was like Christmas for him," said Brittany. "It was within days I was getting emails from other parents saying 'Thank you for speaking out. Can we send your son a gift, can we send you a gift?'"
The Grand Rapids, Michigan, E.P.S. Security company even gave Grandy a personal invitation to stop by for a visit at their training center, and according to Brittany's mom, Grandy said the visit was "the best day ever!"