It's always inspiring when someone donates an organ to save a life, especially when that person is a total stranger.
But it's even more impressive when that person is your sworn enemy.
That's the story of two strangers who may not always agree on everything, but formed a very special bond when one of them was in need.
Patricia Pizzimenti was in desperate need of a kidney. Her her daughter-in-law, Amanda Pizzimenti, offered to be her donor last Christmas, but unfortunately she wasn't a match.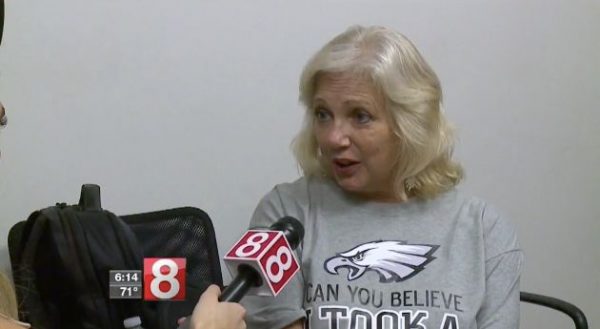 So instead, she had to find an outside donor … and remarkably, a total stranger agreed to give Pizzimenti his kidney.
The altruistic donor's name was John Houlihan, and he was a perfect match for Pizzimenti—except in one area.
You see, Pizzimenti is a lifelong Philadelphia Eagles fan…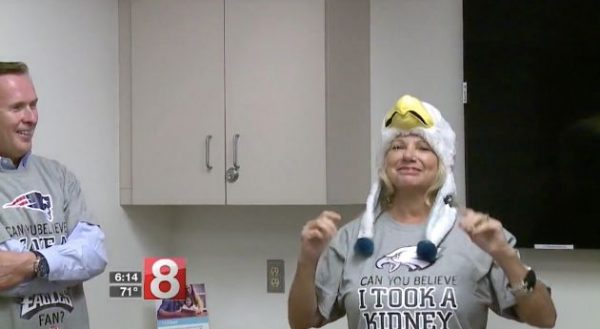 …and Houlihan is a big fan of the New England Patriots.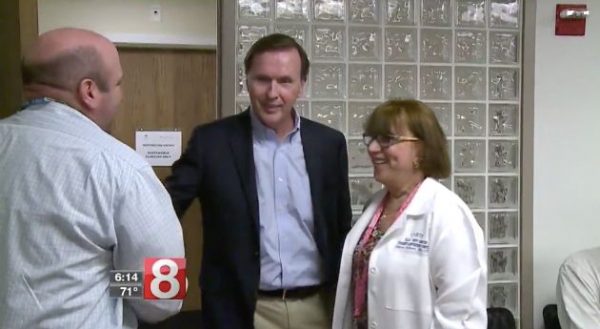 So why is this a big deal? Well you might remember that the Eagles played the Patriots in the Super Bowl on February 4.
It was a big event, and the Eagles took home the trophy. But both teams are known for their pretty intense fans, who aren't willing to let go of a good sports rivalry.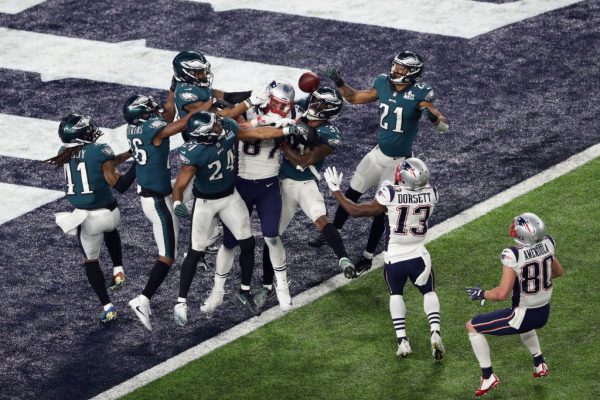 So there's still bad blood between the Pats and the Eagles … but of course that didn't stand in the way of these two strangers coming together.
Almost exactly a month after the Super Bowl, these rivals underwent the kidney donation operation.
On March 8, Houlihan successfully gave his kidney to Pizzimenti at Yale New Haven Hospital in Connecticut.
Afterwards, they both joked about the sports rivalry. Pizzimenti was teased by WTNH about how now "a little piece of [her] is a Patriots fan."
"Well, I'll take Gronk," she joked back. "I don't know about anyone else!"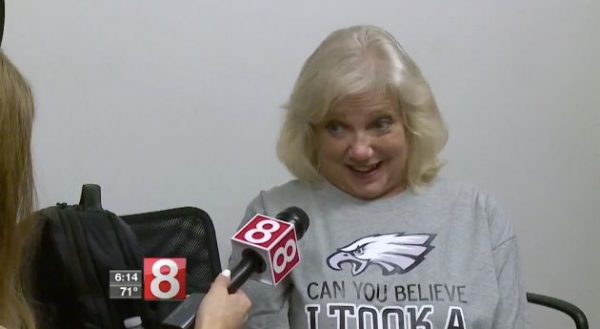 And after Houlihan gave Pizzimenti his kidney, she had a hilarious gift for him in return:
A shirt that read "Can you believe I gave a kidney to an Eagles fan?"
"Apparently my sense of humor transferred with my kidney," Houlihan told WTNH. "And Patricia decided to remind me that the Patriots lost the Super Bowl."
Pizzimenti had her own matching shirt that said "Can you believe I took a kidney from a Patriots fan?"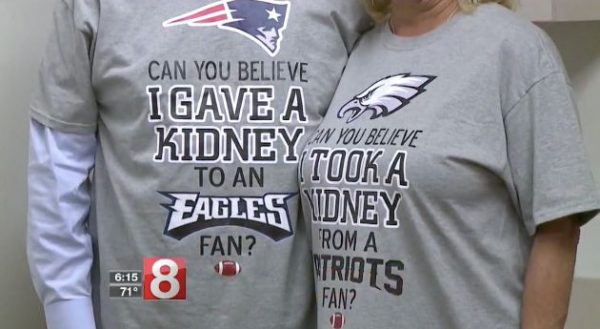 But theirs wasn't the only inspiring story that day.
While Amanda Pizzimenti wasn't a match for her mother-in-law, she was a match for a man named Desmond Padilla, a father of four and total stranger who was in desperate need of a kidney.
So she donated her kidney to Padilla, alongside Houlihan and her mother-in-law. It made a life-saving difference, not just for Padilla but for his children.
"It means a lot for me and my family," Padilla told WTNH. "I get to be around for them."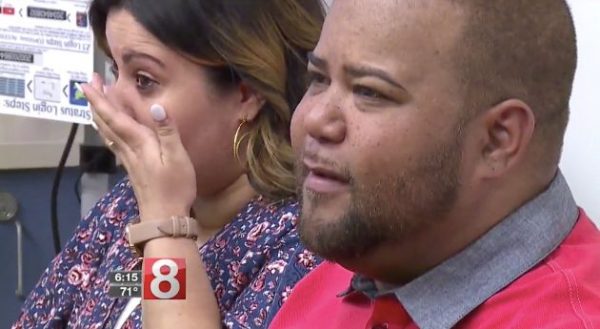 "I feel like if more people were educated on everything that comes with living donation, that more people might step forward and be a part of it," Amanda told WTNH, "because it's really a wonderful thing to do."
So consider becoming an organ donor—it's a worthy cause that can bring even the most hated sports rivals together.