We all have different ways of coping after a tragedy—but some are less healthy than others.
Justine McCabe, a 31-year-old mother and hair stylist from Burbank, California, was reeling from two major losses in her life. In 2013, she lost her mother due to complications due to chemotherapy and obesity.
Justine began coping by overeating. She rapidly gained weight, hitting 285 pounds, according to Today.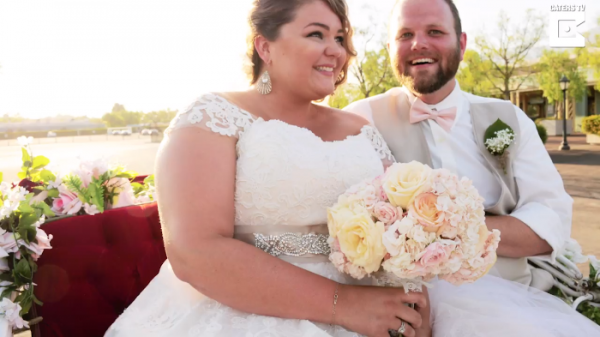 But things got even worse: less than two years later, her husband committed suicide after only six months of marriage, after a long battle with depression. Justine was devastated—and turned even further to food to ease the pain.
"This just destroyed me," she told Today. "I didn't know what I was going to do."
Soon, her weight had increased to 313 pounds.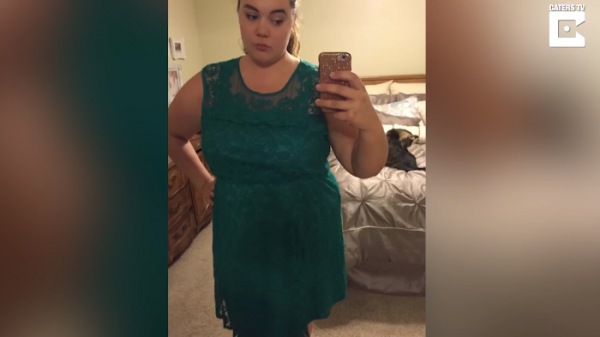 According to Us Weekly, her regular diet consisted of five slices of pizza, ice cream, cheeseburgers and breakfast tacos.
"I would say I consumed anywhere between 5,000 to 10,000 calories on a daily basis," she told Us Weekly.
"I was completely broken and grieving. I had no desire to live life."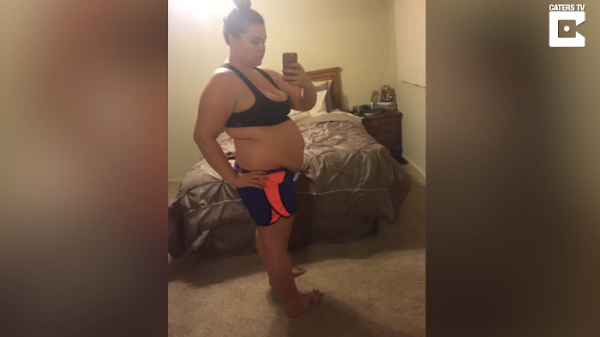 She hit rock bottom—and only realized it one day when she took a photo of herself.
"I didn't recognize myself in it," Justine recalled to Us about the photo. "I looked lost, broken and full of darkness."
She knew she had to turn her life around and start going to the gym—and the photo inadvertently gave her the perfect inspiration to do it.
She decided to take a selfie every day to document her weight loss.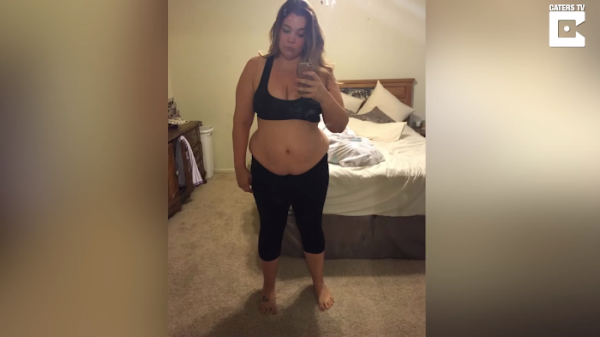 "Every day from there on out, I took a selfie with the hope that I would start to see myself again and reclaim my light," she told Us.
"Taking pictures every day and comparing them to other ones I had taken gave me the desire to keep pushing forward and fight to become the person I knew I was deep down."
She also admits she also did it to prove all the naysayers wrong.
"I did it out of spite," she told Today. "I wanted them to just shut up."
"I made the choice. I have to do something different."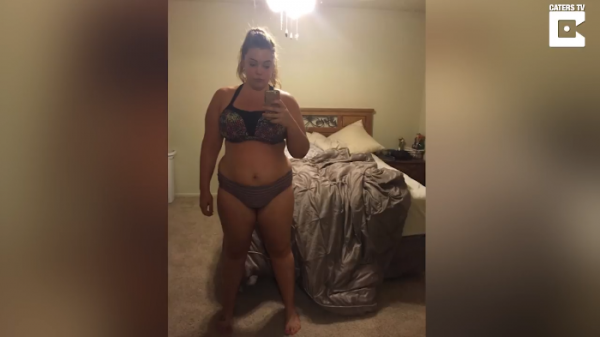 Justine said the path to weight loss wasn't always easy.
"There were a few times I cried on that elliptical," she told Today.
But she stuck with it, and as visits to the gym became more and more routine, she began seeing great results. She made sure to keep active—especially during times of potential relapse. As what would've been her anniversary with her husband approached, she went on a trip to Hawaii with her sisters.
"I was doing anything I could to beat that depression," she told Today.
But soon enough, Justine learned to love the gym. She described it to Us as "the best form of therapy." She started seeing a personal trainer and dropped another 65 pounds.
Justine tracked her progress on Instagram, where people became inspired by her story.
She shared before-and-after photos—and the side-by-side results are inspiring.
Justine has reportedly dropped all the way down to 189 pounds, and that includes increased muscle mass. But it wasn't just a physical change for her—working out made her feel better inside, too.
"I have the power to control my life," she told Today. "I truly have healed my self-esteem, my self love."
"I finally learned how to create happiness within myself first and not be seeking that in an outside source."