Two college baseball teams faced each other in game in Colorado this month—but all the athletes were upstaged by one up-and-coming young rookie.
His inspiring base run left the crowd in tears … and both teams cheering.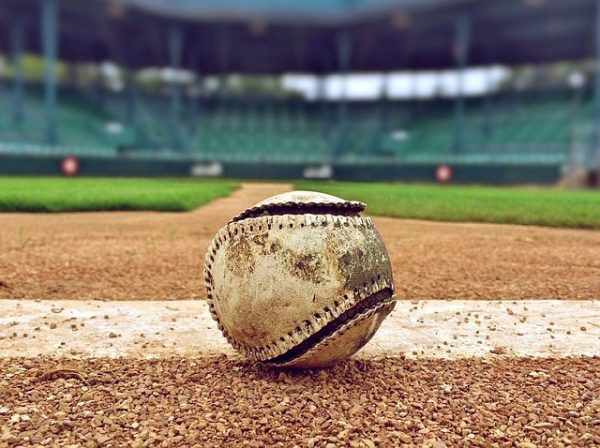 Manuel Ortega, from Colorado Springs, and his wife Kirsten have a 4-year-old son named Lio. But about two years ago, they received news about their son that devastated them:
Lio had a cluster of tumors on his spine, a form of cancer called medulloblastoma.
While the tumors were removed, the cancer unfortunately returned a year later.
Since then he has been receiving treatments in Aurora, but the ordeal has taken a toll on the family—especially young Lio, as the side-effects have caused changes in mood and appetite.
It's been a difficult journey, and they're all waiting for things to get better—but for now, all they can do is think positively and focus on making Lio's life as great as possible.
"As a parent, you never feel sad, you're just thinking, 'What great memory can I give him?'" Manny Ortega told the Colorado Springs Gazette.
But recently, Lio got an incredible opportunity to live out one of his biggest dreams:
He got to play in a college baseball game!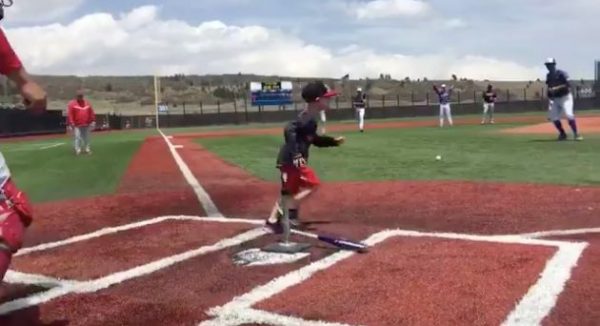 Manny Ortega played for the University of New Mexico's baseball team, the Lobos, his junior year of college, and has maintained a connection with the team. So whenever UNM plays the local Air Force Academy, Ortega and his family attend the game.
And no one has become a bigger fan than Lio.
"He loves baseball," Ortega told ABC News. "He plays on a little league team, he loves the big kids, he loves the college kids. He wants to be one of them."
So wanting to do something special for the young cancer victim, New Mexico coach Ray Birmingham called Air Force coach Mike Kazlausky—who was more than happy to get  his team involved, after losing his own sister to cancer five years ago.
"We're just playing a baseball game," Kazlausky told the Gazette. "That young boy is fighting for his life."
Both teams worked together to make a special day for Lio.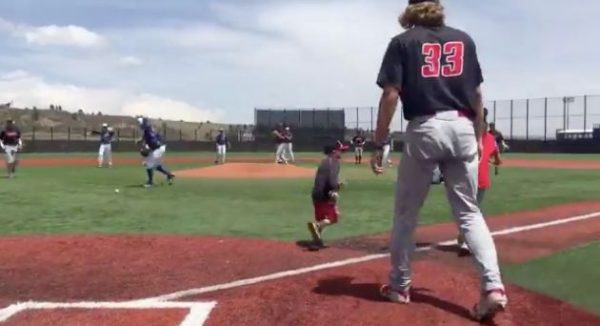 Lio was thrilled by the news, and looked forward to the game all week.
"He says, 'I'm going to play with the Lobos,'" Ortega told ABC News.
During their May 12 game at Falcon Field, Lio got to throw out the ceremonial first pitch—but that wasn't all: He got to go up to bat, too.
After hitting a ground ball off a tee, Lio started rounding the bases.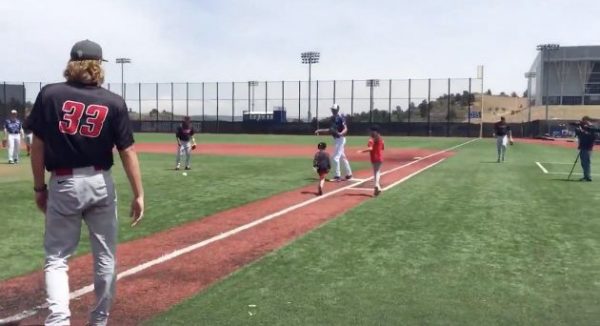 Lio may have needed some directions after rounding third…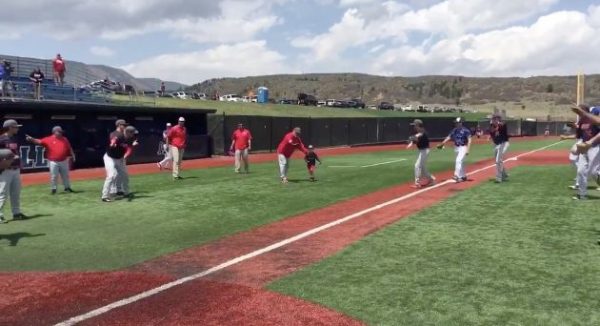 But he hit a home run!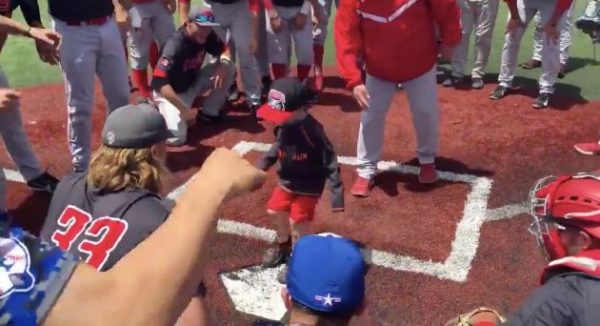 Both teams cheered and lifted him in victory.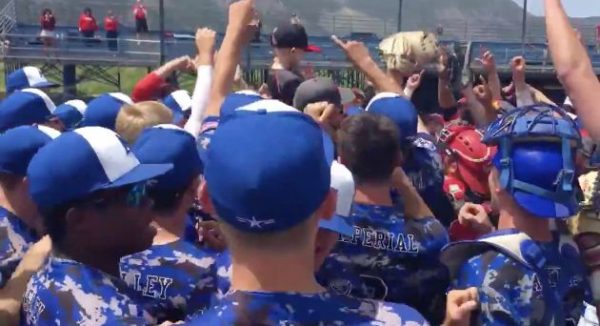 It was an unforgettable moment for Lio, and the athletes were happy to come together and make it happen.
"It was one thing I expressed to both teams early was, let's make sure we do this right," Kazlausky told the Gazette.
"Let's make this an everlasting moment for Lio."
Ortega was thrilled to see his son having the time of his life on the field.
"It was more than I could have imagined," Ortega said. "When I saw them carrying him and his face … He'll be telling all his friends about this."
Lio and his family will return to the reality of cancer treatments and an uncertain future. But in that moment, all their worries went away. It shows the difference acts of kindness like this can have on people's lives when they're struggling.
"Everybody was crying, everybody was laughing," Ortega told ABC. "It was just overwhelming."
"When he gets to do things like this, it makes him happy because he's with his family."
Some things are bigger than the game. And today was a reminder of that. Falcon baseball and @UNMLoboBaseball would like to wish five year old Lio Ortega all the best as he battles cancer.

The honor was ours to have you come out today for the first at bat and pitch! pic.twitter.com/H37sX60cr0

— Air Force Baseball (@AF_Baseball) May 12, 2018
Watch the video below:
Wow! The @AF_Baseball and @UNMLOBOS baseball teams lend a hand as 4-year-old cancer patient Lio Ortega homers and is carried off the field. pic.twitter.com/4UY87lcBFT

— Brent Briggeman (@BrentBriggeman) May 12, 2018