From Peking University to Labor Camp
July 20, 2009 8:02 pm Last Updated: October 1, 2015 9:36 pm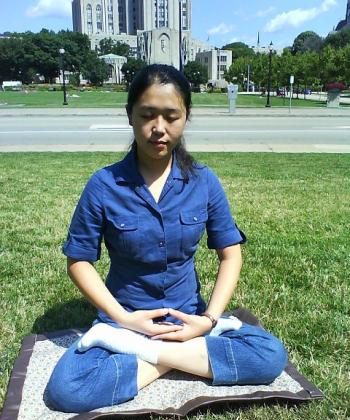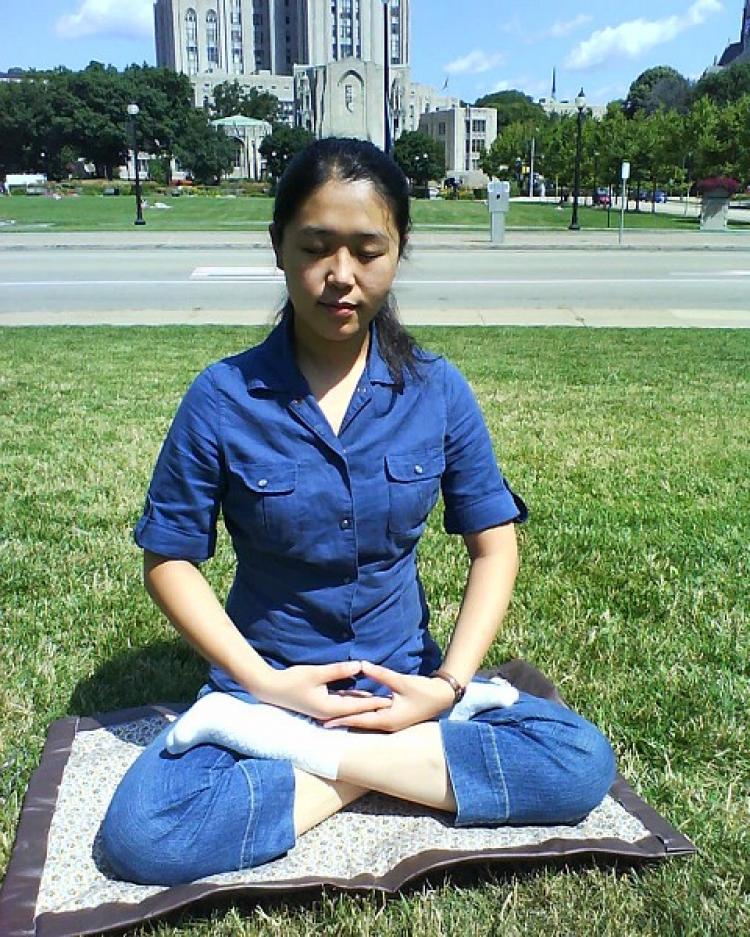 In July 2008, Beijing was rife with extremes—of pride and rage, of professed political stability and underlying social unrest.
Jin Min was pedaling a bicycle home along a street in Zhong Guan Cun—a busy and hustling area in Haidian District, Beijing, known as China's Silicon Valley. She and her husband had a small home there. It is where China's two most prestigious universities, Peking University and Tsinghua University are located. To enter these two universities, one needs to score in the top 0.03 percentile among close to 10 million students who take the National College Entrance Examination. Jin Min graduated from Peking University with a degree in economics. Her husband studied architectural engineering at Tsinghua University.

Her eyes were filled with busy colors and images – of gigantic banners, slogans, balloons, red icons professing national pride in hosting the Olympics. Her mind was on a different world beneath the surface of China's much vaunted "Peaceful Rise to Great Power Status."
From a letter smuggled out of Xin An Labor Camp and word of mouth from the Tian He Labor Camp, she had learned that some of her friends had been transferred out of Beijing. The labor camps had run out of space to hold the newly arrested Falun Gong practitioners.
To prepare for a "stable" Au Yun (Olympic in Chinese, a homonym of "bad luck"), the Chinese Communist Party issued the order to "strike hard at hostile forces at home and abroad, such as ethnic separatists… and 'heretical organizations' like the Falun Gong."
The heavy-handed strike led to deaths. One of them was Min's Beida alumni, Yu Zhou, 42, a popular folk singer. Yu was arrested with his wife Xu Na, a poet and painter, on their way home from a performance by his band. Eleven days after their arrest, Yu died in police custody.
Min was worried about her friends in the labor camps. She knew the "strike hard" also applied to those already incarcerated—increased torture and harsher treatment.

She knew it because she had been a prisoner before.
Jin Min was arrested in June 2001 with her husband when they were placing information pamphlets about Falun Gong in bicycle baskets in a residential area on Tsinghua Campus. Two plainclothes police caught them and took them to Zhong Guan Cun Police Station. The couple were asked to curse Falun Gong's founder and promise not to practice it any more. The police told them if they followed the order, they would be released. If not, they would be sentenced.
The couple refused. Both were sent to labor camps.
"Practicing Falun Gong is my right," Jin Min said. "I want freedom and don't want to be jailed. But what kind of freedom is it if you have to give up your unalienable rights for it?"
Min was sent to a women's labor camp and her husband was sent to a men's labor camp. More than 90% of inmates in the labor camps were Falun Gong practitioners.
In her year and half of imprisonment, Jin Min experienced and witnessed various kinds of abuse: beating, electric shocks, slave labor, sleep deprivation, violent brainwashing, humiliation, and complete isolation from family.
She was up before dawn and made to work on disposable chopsticks until midnight. Three meager meals were served. The meal was usually a steamed bun with a bowl of soup of water with cabbage leaves. To get the meal, inmate were asked to chant the following "My name is so and so. I am detained here because of my misconduct. Please give me some food."
Min also knitted luxury wool gloves. The guards told them, "Be careful of your work. These are luxury products to be exported to Europe."
During the first six months of imprisonment, Jin Min's parents, both doctors of traditional Chinese medicine, had no information about where their daughter was.
All they knew was she had been arrested as a Falun Gong practitioner. Having experienced and witnessed the torture and tragedies of the Cultural Revolution, when millions of intellectuals were persecuted to death and insanity, Jin Min's parents almost broke down.

They asked friends, colleagues, and acquaintances to help search for Jin Min. They spent money and effort to get to speak to Party officials – people whom they thought had the power to influence their daughter's fate. They spoke to a People's Congress Representative. The answer was the same – nothing can be done.
"We could save your daughter even if she were a criminal sentenced to death penalty. But since she is Falun Gong, we can do nothing about it. The handling of Falun Gong is beyond our control—they don't follow normal judicial process. It is directly handled by the 610 Office," one government official told Min's parents.
Established by the former Chinese Communist Party head Jiang Zemin, the 610 Office—named after the date of its creation on June 10, 1999—is an extralegal police task force responsible for carrying out the mission of eliminating Falun Gong.
Min was released from the labor camp on October 7, 2002.
After she was freed, she began to try to rescue her friends from the camp. Min contacted Li Heping, one of China's most prominent rights lawyers. Li took up some high-profile cases on behalf of victims of human rights abuses and pressed for accountability from the Party.
After phone conversations, she realized her phone was tapped and noticed police cars parked at her apartment building day and night.

She learned Li had been beaten, kidnapped, and placed under surveillance by the Public Security Bureau.
Urged by her parents to escape the great risk and danger in China, Jin Min arrived in Pittsburg with her parents on April 23, 2009. She is now staying with her sister, also a medical doctor. She is on a visitor's visa and wants to apply for asylum and stay here. Here she can freely practice Falun Gong exercises outside, in the park, without having to fear being jailed.
The tale of Jin Min is one of many stories happening to millions of ordinary Chinese citizens. They want to lead a quiet and private life. Many distance themselves from politics, only to find themselves cast into an unavoidable battle with the world's largest and most deadly totalitarian regime.
Asked if she regretted forgoing freedom, fortune and prosperity in China, part of what's guaranteed by going to a elite university and being a member of upper-middle class in the society, Jing Min said, "No. What's point of having 'prosperity' when you don't even have basic human rights?"
Dr. Frank Xie, a China expert who teaches at Drexel University's Business School said, "Min's answer filled a critical gap in the prevailing argument in the West in the past two decades – trade, investment and doing business with the Party will inevitably bring freedom and democracy to the Chinese people. Twenty years have passed, this inevitable result never happens—Chinese people are paying more for the fight of their rights. The ten year persecution of Falun Gong is a perfect example."
In an interview with China Digital Times, Philip Pan, former Beijing Chief Bureau for Washington Post said, "People in China today enjoy much more freedom and prosperity than they did three decades ago. The Party likes to take credit for this, but I believe these improvements have come despite the authoritarian system, not because of it. They've come because of individuals who have fought for them, and because the party has retreated in the face of such pressure."
Jin Min is continuing the fight for it, in the peaceful way characteristic of Falun Gong. She joined thousands of her fellow practitioners in Washington DC last weekend for a series of public events to commemorate ten years of sacrifice by Falun Gong.
In a bi-partisan letter sent to President Obama on July 8, 61 members of Congress urged the President to "speak very clearly and specifically" in support of Falun Gong practitioners in China.
"We applaud these members of Congress," says Falun Dafa Information Center spokesperson Mr. Erping Zhang, "for articulating in no uncertain terms that the United States government will not tolerate the arbitrary arrest, torture and death of Falun Gong practitionerspeaceful, law-abiding citizens—as a result of a systematic Communist Party-run campaign. We hope President Obama and his administration will heed their call."