Pipeline Clarification to Help Future Generations: BC Premier
April 19, 2018 Last Updated: April 19, 2018
British Columbia will file its Trans Mountain pipeline reference case with the court by April 30, but the government can't say if a ruling will come in time for Kinder Morgan's deadline for certainty.
Attorney General David Eby said Wednesday the province will take its case to the B.C. Court of Appeal, the highest court that it is able to refer such questions under the province's Constitutional Question Act.
The details of the action and the question or questions the government will ask the court to determine are still being worked out by lawyers and must be approved by the New Democrat government's cabinet, Eby said. In an effort to ease a the growing dispute between B.C. and Alberta, premier John Horgan said in February that he would ask the court to settle the jurisdictional questions about its proposed ban on expanded bitumen shipments in the province and the right to protect its environment.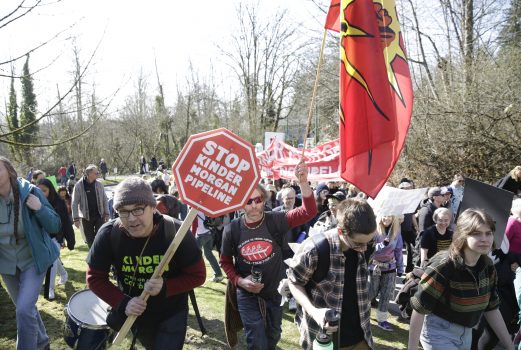 Horgan said then that the province would also consult the public on additional environmental regulations around oil spill response and compensation for spill damage.
Also Wednesday, the CEO of the pipeline's builder, Kinder Morgan said the events of recent days have reinforced his concerns about the viability of the $7.4-billion project.
Steve Kean said during an earnings report that the company suspended work on non-essential activities earlier this month because the investment may be "untenable for a private party to undertake," and recent days have "confirmed" those views.