We've all heard the age-old advice, "Never judge a book by its cover." But what does it imply, exactly? Does it hold us up to impossible standards? And what about those times when we're not exactly equipped with the perfect set of prerequisite personality traits to face the world with kindness? (Early morning, pre-coffee, for starters.)
Classroom seating is a prime example. Human beings are creatures of habit and often choose to sit in the same place in any room that they visit with regularity. "Excuse me, that's my seat," is not an uncommon phrase to overhear in the classrooms of schools, colleges, and universities the world over.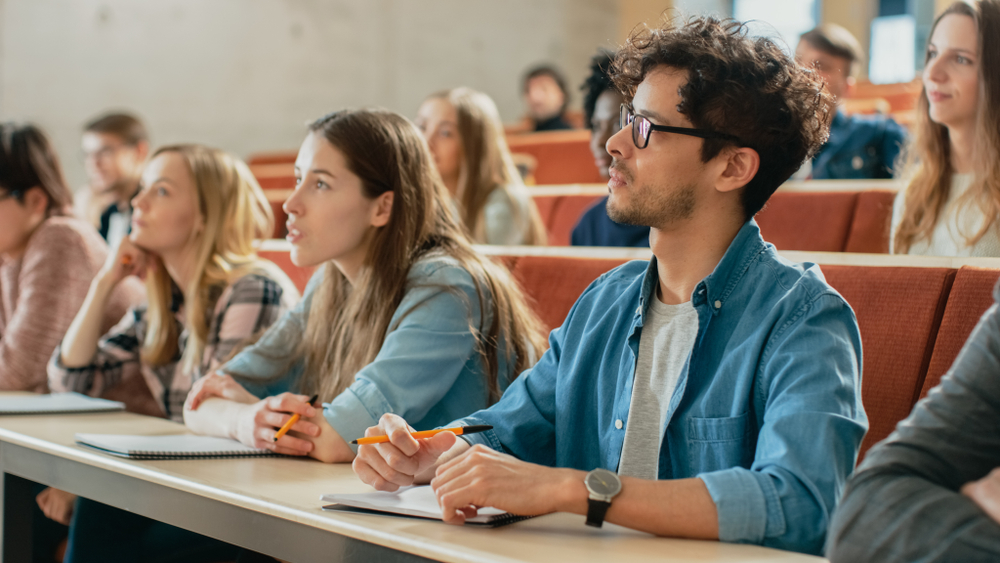 But is it your seat? Is it really? We don't see anybody's name on it!
Indignation persists, nonetheless. If you've claimed a seat, there's an unspoken rule that nobody else should sit in it. Take Thomas McFall. McFall took a management class in 2018 and quickly claimed a seat in prime position by the classroom door. This was strategizing at its finest: McFall was often late to class, so sitting by the door allowed for him to slip in with minimal disruption to his classmates.
Plus, McFall hails from the not-insubstantial faction of folk who prefer to keep their early morning human interactions to a minimum. For these people, small talk is a burden at the best of times, so early morning quarrels about seating arrangements are not just irritating but thoroughly, completely unacceptable!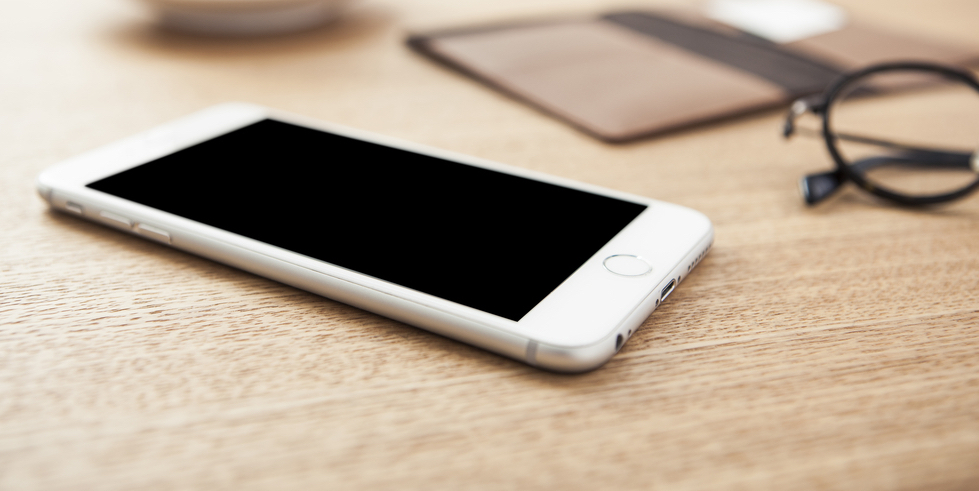 McFall had his seat, and for the most part its sanctity was respected by everybody. Except for one fellow, the man who seemed determined to decorate McFall's desk with his own belongings every single morning before class. McFall, eager to sit down and irritated by the mountain of mayhem on the desk he wished to sit by, grew impatient.
He didn't think for a second about his neighbor's intentions, or the life of the man behind the mess.
But it wasn't to last. One day, running a little later than usual, McFall came face to face with the inaccuracy of his preconceptions, and to his credit, he owned up about his ignorance in a compelling Twitter thread. It has since gone viral, and you'll soon see why.
Hey guys, I know I usually just post shitty jokes on my Twitter but bear with me because I wanted to share something.

So in one of my Management classes I sit in the same seat in the front every day. Every single day I sit there.

Now, I also sit next to some foreign guy that

— Thomas McFall (@thomas___mcfall) April 9, 2018
barely speaks English. The most advanced thing I've heard this guy say in English is "Wow, my muffin is really good".

This guy also has a habit of stacking every item he owns in the exact space I sit. His bag, his food, his books, and his phone are ALWAYS right on my desk space.

— Thomas McFall (@thomas___mcfall) April 9, 2018
Now, every single time I walk into class this guy says "Ah, Tom. You here. Okay." And starts frantically clearing my desk of his belongings. He then makes it a habit to say "Ready for class, yeah?" And gives me a high five. Every day this guy gives me a high five.

— Thomas McFall (@thomas___mcfall) April 9, 2018
I was ALWAYS annoyed with this guy. I'm thinking "Dude, you know I sit in this seat every day. Why are you always stacking your shit here? And the last thing I want to do is give a guy who barely speaks my language high fives at 8 in the morning"

Just get your shit off my desk

— Thomas McFall (@thomas___mcfall) April 9, 2018
But today I came to class and was running a few minutes late. I'm standing outside because I had to send a quick text. I could see my usual space through the door out of the corner of my eye. Of course, my desk was filled with his belongings. The usual.

— Thomas McFall (@thomas___mcfall) April 9, 2018
What happened next turned McFall's preconceptions on their heads. He'd been wrong, and he was truly humbled.
As I'm standing there on my phone another guy who was also late walks into the class before me and tried to take my seat since it's closest to the door.

The guy sitting next to me stops this dude from sitting down and says "I'm sorry. My good friend Thomas sits here."

— Thomas McFall (@thomas___mcfall) April 9, 2018
It was then that I realized this guy wasn't putting stuff on my seat to annoy me. He was saving me the seat every morning.

And this whole time he saw me as a friend but I was too busy thinking about myself to take him into consideration.

Cheesy as it sounds, I was touched.

— Thomas McFall (@thomas___mcfall) April 9, 2018
I ended up going into class and of course he cleared the seat and said "Ah, Tom. You here. Okay." And I did get a high five.

At the end of class I ended up asking him if he wanted to get a bite to eat with me. We did. And we talked for a while. I got through the broken English

— Thomas McFall (@thomas___mcfall) April 9, 2018
The guy moved here from the Middle East to pursue a college education in America. He plans to go back after he gets his degree. He's got two kids and a wife. He works full time and sends his all his left over money back home to his wife.

— Thomas McFall (@thomas___mcfall) April 9, 2018
I asked him how he liked America as well. He said he misses his family but it's exciting to be here. He also said "Not every American is nice to me like you are, Tom."

I bought lunch, of course. Dude deserves it. He gave me a high five for buying lunch. Gotta keep up tradition.

— Thomas McFall (@thomas___mcfall) April 9, 2018
Moral of the story? Don't do what I do and constantly only think about yourself. It took me nearly the entire semester to get my head out of my ass and realize this guy was just trying to be my friend. Better late than never I suppose.

— Thomas McFall (@thomas___mcfall) April 9, 2018
Kudos to McFall for owning up to his ignorance, as his experience provides a lesson for all of us. Sure, we can still be wrong, but assuming best intentions could mean the difference between needless hostility and friendship.
Quite literally thousands of people agree. "Excellent/Powerful," one Twitter user shared. "Someone said to me once jokingly, 'You don't know my story,'" they continued, "but it was one of the most eye opening phrases anyone has ever said to me." Another chimed in by admitting: "This story almost made me tear up first thing in the morning."
If you're stuck in your ways, why not swap an old tradition for a new one and change somebody's day? You might just make a friend out of it.