Human Smugglers Target Northern Border After Canada Gives Mexicans No-Visa Access
July 24, 2018 Last Updated: July 24, 2018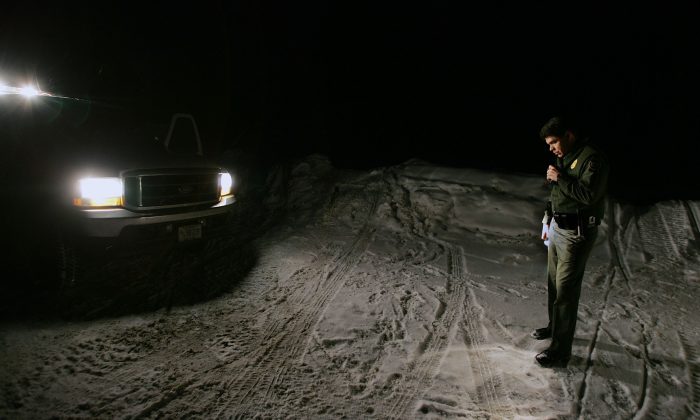 Sophisticated human smugglers now work at the United States' northern border, bringing in a growing number of illegal aliens, after Canada canceled visa requirements for Mexicans.
While the number of illegal border crossings still appears to be small, it has increased dramatically this year, especially in the East Coast states of New York, Vermont, and New Hampshire. Along the 300-mile stretch of forests and fields, Border Patrol agents apprehended 324 illegal crossers this fiscal year (starting in October) compared to 165 in the whole fiscal year 2017. In June, agents caught 85 people, while only 17 the June before and 19 in the June 2016, according to Customs and Border Protection statistics.
And the smugglers who are taking them across for up to $4,000 a head are no greenhorns.
"They are very well organized. They have scouted the area. They have scouted us," said Border Patrol Agent Richard Ross, The Associated Press reported. "Basically, we are not dealing with the JV team; this is the varsity."
Officials blame the late 2016 change in Canada's immigration policy, which tried to improve relations with Mexico by allowing its people to visit Canada without visas.
Aside from Mexicans, the Border Patrol has also apprehended more Romanians as Canada also ditched visa requirement for the European country in late 2017.
Another problem is a lack of staff. While some 16,600 agents guard the 1,900-mile border with Mexico, only about 2,000 guard the nearly 4,000-mile border with Canada.

Canadian authorities, however, claim the visa policy changes have only had a minimum impact on illegal border crossing, said Beatrice Fenelon, a spokeswoman for Immigration, Refugees and Citizenship Canada.
Meanwhile, the agents in Vermont are now pursuing illegal aliens through the woods and in car chases.
"They have kind of gone southern-border style where they are taking a hike and they are coming through the tall grass," Ross said. "It's something I would have seen years ago when I worked in Harlingen, Texas."
Watch Next:
Brexit Negotiations Explained
The referendum vote left the nation divided