The small town of Roseboro in Sampson County, North Carolina, came under the spotlight after one sweet act of patriotism by two young citizens was caught on camera. The picture has since gone viral, warming hearts across the United States.
On the afternoon of Feb. 8, Roseboro Fire Department Chaplain Bobby Herring was raising the flag back to full staff outside the fire station. As he looked over to the intersection, he caught sight of a touching moment.
With hands over their heart, two boys, later identified as Derrick  Tyrone Ingram Jr., 6, and Thomas Edward Jones Jr., 8, stopped in the middle of the road to recite the Pledge of Allegiance, as the American flag was being raised.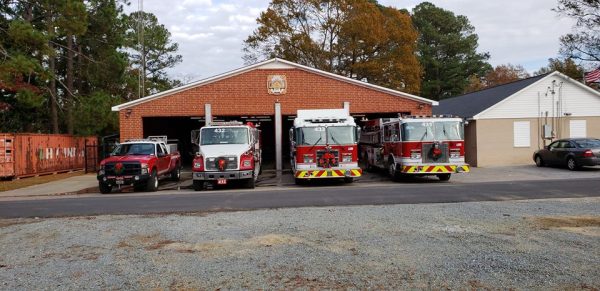 The Fayetteville Observer reported Derrick and his cousin Thomas were riding on their hoverboard and scooter to get a Mountain Dew and a Pepsi from the vending machines behind the Roseboro Fire Department when they noticed Herring raising the flag.
Derrick and Thomas stood in attention, facing the flag, as they recited: "I pledge allegiance to the Flag of the United States of America, and to the Republic for which it stands, one Nation under God, indivisible, with liberty and justice for all."
"It really touched my heart," Herring told WFMY.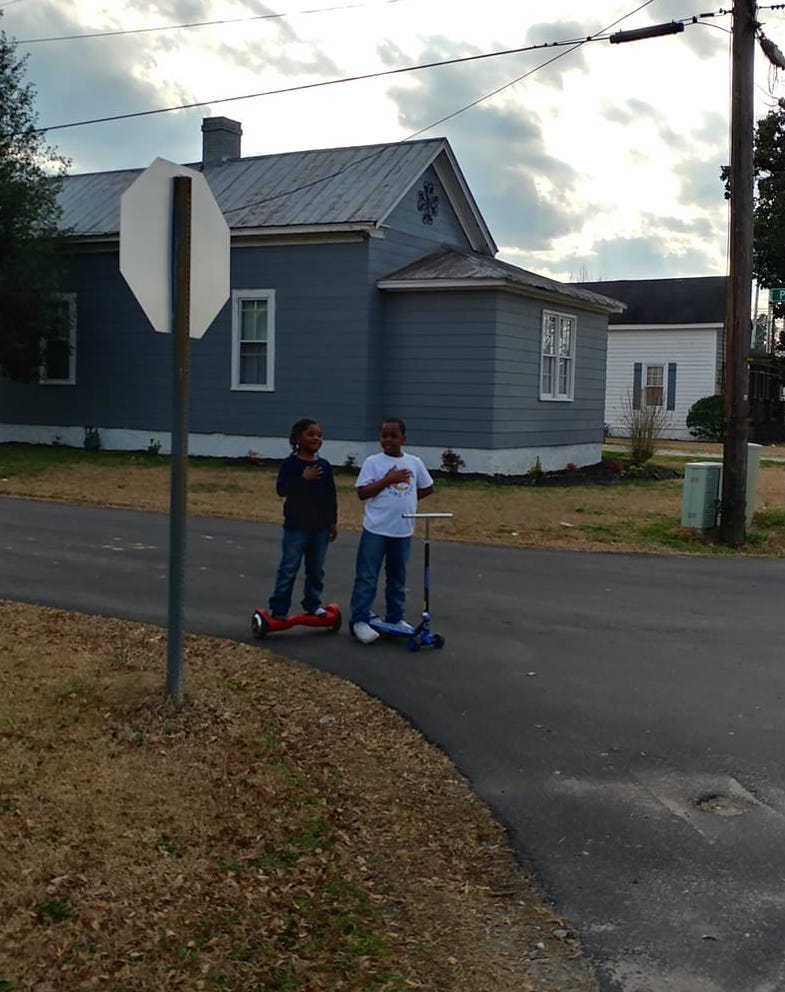 Moved by the boys' display of patriotism, Herring snapped a photo of the moment on his phone.
After Herring obtained permission from the boys and the adult who was with them, as well as the Roseboro Fire Department Chief, Kenneth Lee Coleman Jr., the picture was shared on the department's Facebook page.
"Permission was granted to use this picture that was hurriedly taken," the department wrote. "God bless our community."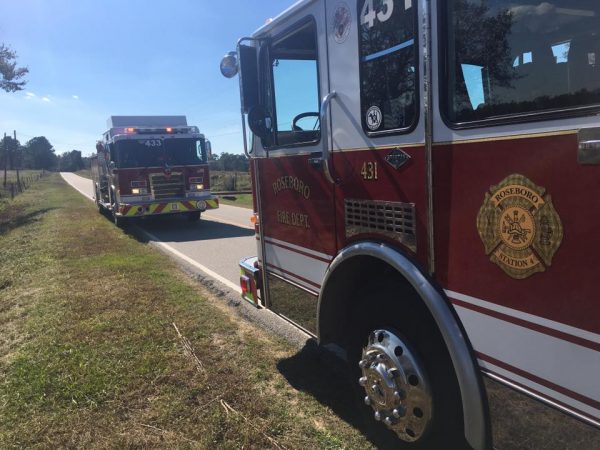 No one expected the post to spread so far and wide, but eventually, it racked up more than 10,000 reactions, over 10,000 shares, and some 1,300 comments three weeks later.
"UNBELIEVABLE! This post has reached 1,000,273 people as of 11:20pm. Thanks to everyone who has viewed, commented, shared, liked the picture," the department wrote.
"I would've never thought that it would've gone this far. It has definitely exploded a lot more than I thought it would," Coleman said, in an interview with CNN.
According to Coleman, a fire department post usually would garner around 100 likes.
Many social media users applauded the North Carolina cousins for taking it upon themselves to recite the Pledge of Allegiance, and praised their parents for raising them right.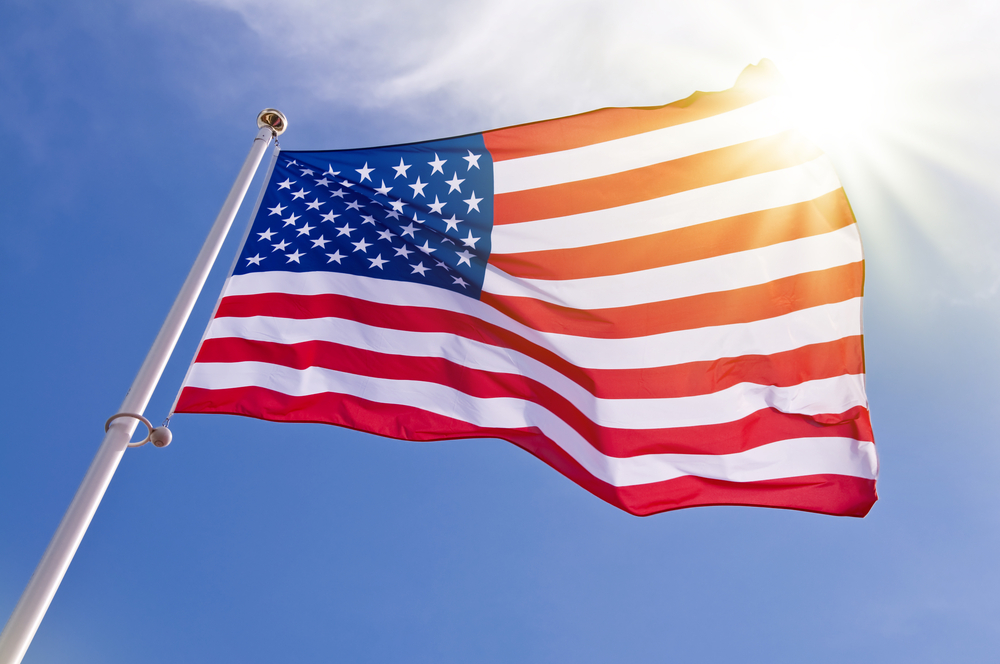 "I tip my hat to those guys. You are bigger men than most adults. Your mom and dad brought y'all up right to respect people and the flag y'all will go places," one wrote.
Another commented, "That picture is worth a thousand words! They know respect!"
"From Birmingham, Alabama…These two young men have put Roseboro, North Carolina on THE MAP in a very positive way! Kudos to them, their parents and entire community for showing what America is all about!" a third one remarked.
"Comforting to know that we have a neighborhood that is raising children to love God and Country," a fourth one chimed in.
Needless to say, the boys really enjoyed the attention they got.
First cousins Thomas Jones Jr. and Derrick Ingram Jr. received a special honor from the town of Roseboro for saying the Pledge of Allegiance as the flag was raised to full staff outside the fire department. Tonight at 10/11 the positive reaction from the community. #ABC11 pic.twitter.com/IrZEpYIz6y

— Akilah Davis (@DavisABC11) February 13, 2019
The viral post also reached Derrick's mother, Journey Ingram, who couldn't be prouder of the boys.
"I started crying," Ingram told CBS News, alluding to the moment she learned about the boys' good deed. "It made my day."
In a Facebook post, she wrote, "I'm very proud of them and can't help but love the positive view they are giving to our community."
To reward her son and nephew, the mom intended to bring them to an arcade because the boys are into video games.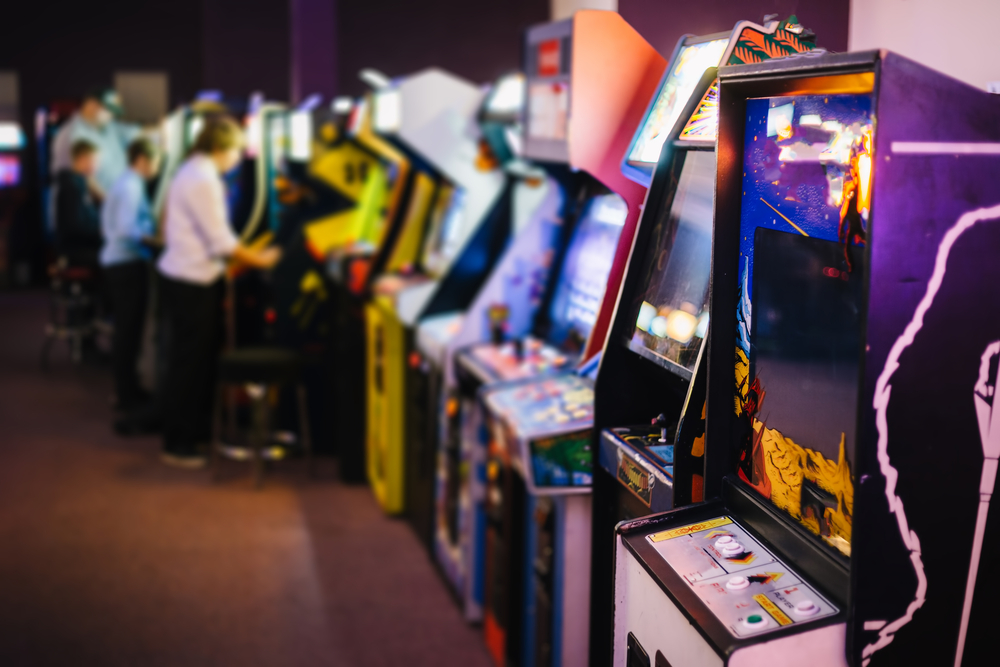 It wasn't just Derrick's mother who was pleased with this act of patriotism by the boys; Thomas's mother, Rickeya Brown, was also impressed.
According to CBS News, she said this will give the boys a reason to be proud for a long time.
"When they get our age, they'll be telling somebody, 'Look, this is what we did and we made a difference,'" she said.
Not only did Derrick and Thomas get the chance to visit the arcade, but the boys were also treated to Skittles candy when they were called to the office at Roseboro Elementary on the following Monday, Feb. 11.
On Feb. 12, the cousins were commended during a meeting of Roseboro town officials. They were gifted with U.S. flags for their porch, a box of chocolates, and a copy of the picture that captured their patriotic act, according to WTVD.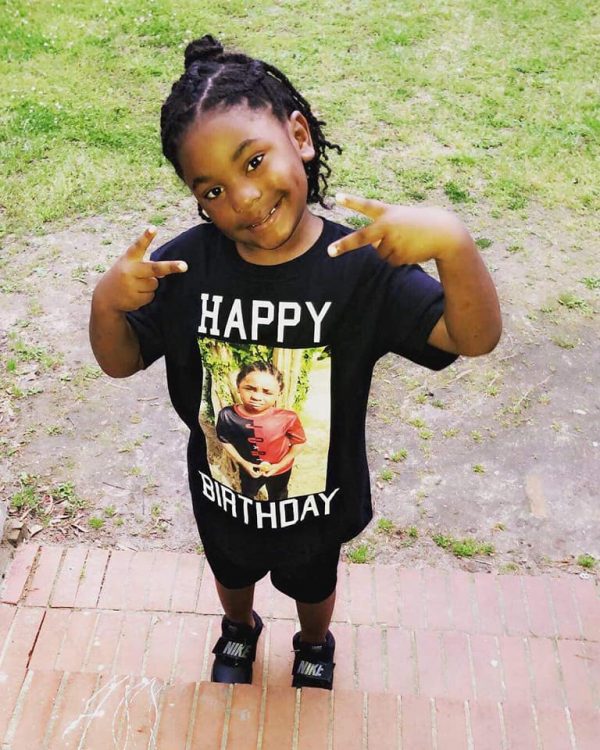 When CBS News asked the boys why they honored the flag, Thomas said, "For the people who've been in wars to make our country free."
Whilst Derrick said, "To protect our country."
For the boys, it seemed rather natural. They said it never crossed their mind to not honor the flag.
"It's times like these, moments in time, that brings us all together as one," Herring said.
Indeed, regardless of your political affiliation, we should all learn from Derrick and Thomas to stand for the American flag with pride.