Audrey Hepburn-Themed Restaurant in China Sued for Rights Infringement
July 5, 2018 Last Updated: July 5, 2018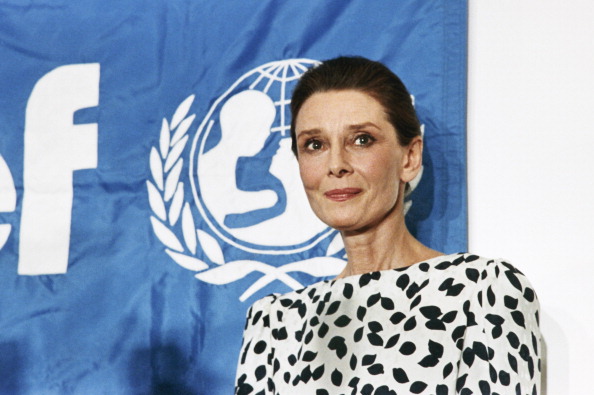 A restaurant in China is being sued for using the name and image of iconic Hollywood actress Audrey Hepburn to promote itself.
An unnamed descendant of Hepburn filed the lawsuit in Suzhou City, Jiangsu Province, where the restaurant is located, citing personality rights infringement, according to a July 3 report by Taiwanese newspaper The Liberty Times.
The plaintiff, who resides in Italy, is seeking 1 million yuan (about $150,000) in compensation.
The restaurant's Chinese name uses the same characters used for Hepburn's name in Chinese. Its English name is Angel's Lakeview Garden Cafe.

An image of the restaurant's storefront posted on Chinese social media reveals signage in the classic Tiffany blue color. Hepburn is most often associated with her role in "Breakfast at Tiffany's," as socialite Holly Golightly.
The restaurant also used Hepburn's photos and name in its decor and menu, according to the plaintiff's lawyer, Wang Feng. He argues that the restaurant has sullied Hepburn's reputation.
Hepburn's likeness also appears in advertisements that insult her memory, Wang told Jiangsu TV, a local broadcaster.
The case opened for trial at a Suzhou City court on June 29.
On the review website TripAdvisor, the restaurant has just two reviews, both of which ranked the establishment at five stars. However, its solitary written review makes no mention of the Hepburn theme. "Unimaginable flavor noodle [sic]" was the title of the review by TripAdvisor user clem81, which the user explains is the name of a dish served at the restaurant.
"The food is generally of high quality and I'd say that the recommended dishes are really good, while the others are above average," user "clem81" said.
As China is the world's top intellectual property infringer and the source of the majority of the world's counterfeit goods, it comes as no surprise that Chinese companies frequently misuse top brands and commit copyright infringement.

In May, Intercontinental Great Brands LLC, the U.S.-based maker of the popular Ritz crackers, sued two Chinese food brands for making cookies that use packaging and typeface similar to the American brand.
And for 16 years, Nike has been mired in a copyright battle with the China-based Qiaodan Sports Company over its Air Jordan brand of sneakers. Qiaodan Sports sells shoes with a similar logo as Nike, and its name sounds like the phonetic transliteration of "Jordan" in Mandarin Chinese.
Chinese courts often fail to protect against copyright infringement—former basketball star Michael Jordan, which the Air Jordan brand was named after, had also battled for the legal rights to his name in China for four years. Jordan first sued Qiaodan in 2012 and lost.
It was only in December 2016, after Jordan's legal team took the case to China's top court, that previous rulings were overturned and the Supreme People's Court finally ruled in Jordan's favor.