Physical appearance does tend to matter these days; it is the very first thing that becomes visible to us and has an influence on our thoughts and opinions on a person. That being the case, imagine how those with vitiligo would feel every time they step out.
Vitiligo is a condition that occurs when pigment-producing cells die or stop functioning, and white spots or patches begin to appear on the skin. One artist from Missouri has come up with a unique way of making kids suffering from vitiligo feel comfortable in their own skin.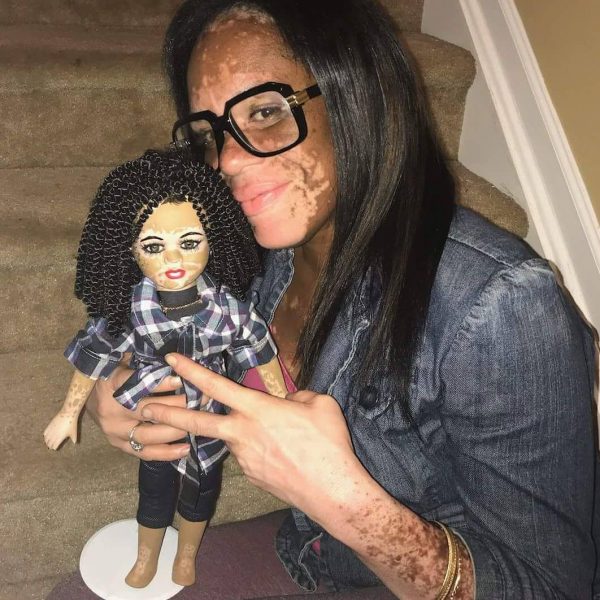 Kay Black, the artist behind Kay Customz, has introduced a range of custom-made dolls that will make kids feel more accepting of who they are.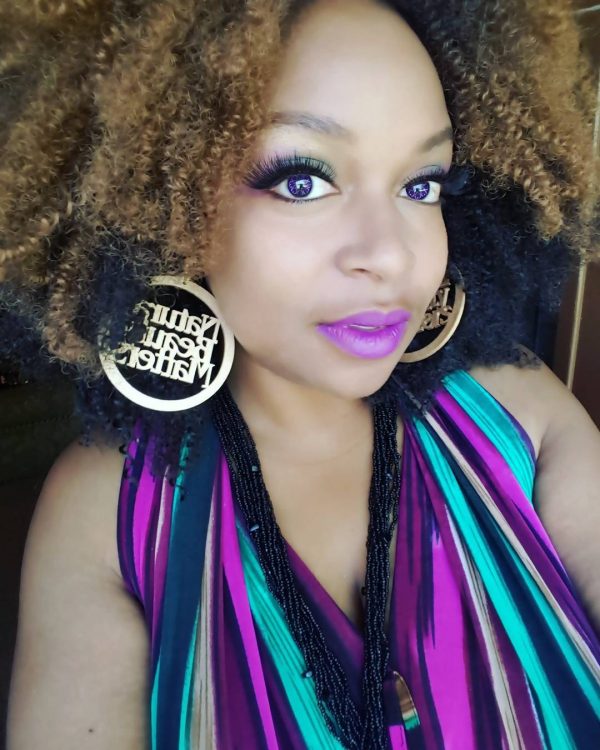 According to Popsugar, Black was inspired by Winnie Harlow, a Canadian model who has vitiligo. Harlow stepped into the spotlight in America's Next Top Model in 2014 and has never let the condition prevent her from pursuing her dreams.
Black hopes that her dolls will help encourage diversity in the lives of children and inspire them to do the same.
The creative artist once told People, "I'm motivated by everyday people I see walking up and down the streets."
She also revealed that apart from doing an "average job," she started making dolls and earrings as a hobby. Black shared her newest creations on Instagram and sells them through her online shop.
It doesn't just stop at that; Black takes it one step further by accepting requests from parents of kids with vitiligo.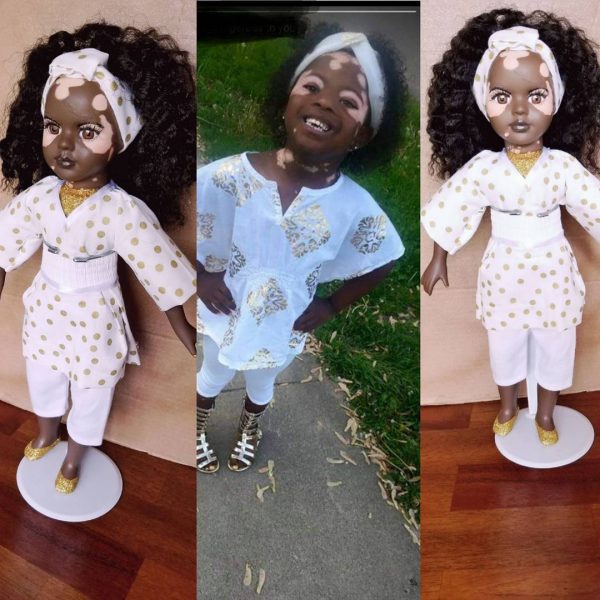 Inspired by images of girls and women who have this condition, Black paints the porcelain dolls in unique patterns. In order to resemble those with this condition, the artist adorns the face and hands of the dolls with lighter colored markings.
These one-of-a-kind dolls don vibrant outfits and are just like the usual ones with the exception of the markings on their skin. Making every custom-made doll requires hours of dedication and effort because the message it conveys is loud and clear—children should be proud of who they are.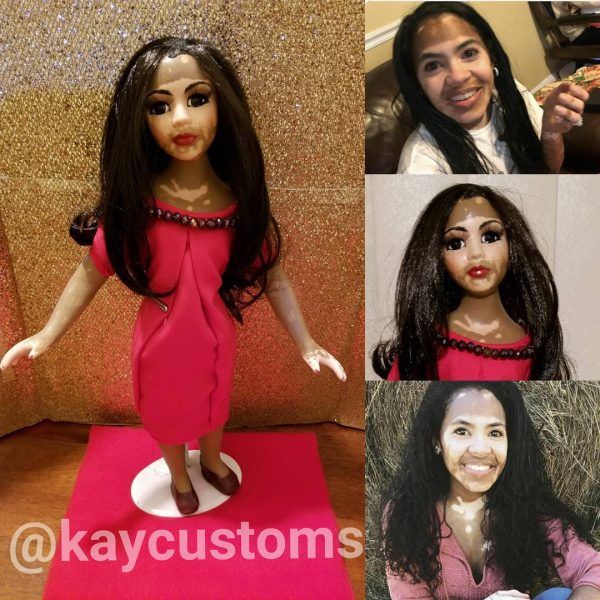 "I love what I do and take pride in each custom design!" said the artist.
Black is more than happy to create such dolls as long as her efforts help in making the world a better place. For now, it has had the effect of making one feel comfortable in their own skin.
In addition to dolls with vitiligo, Black also creates custom dolls with albinism, curly hair, freckles, and other realistic features.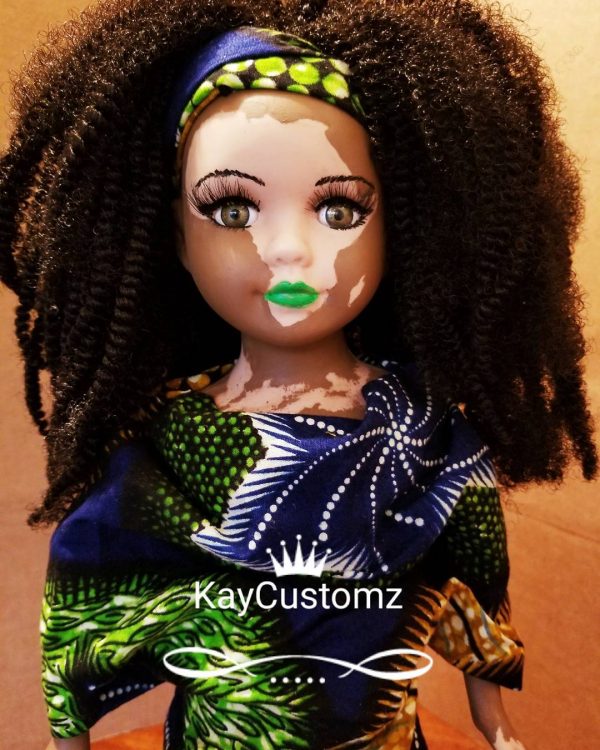 The fact that people simply can't get enough of her dolls is no surprise. "People are literally in tears when they get their dolls," she told People. "I want to create dolls everyone can relate to."
Her dolls have become so popular that even celebrities like Mike Epps and Tia Mowry have begun to take notice.
A delighted Black took to Instagram as she wrote: "WHEN MIKE EPPS SHARES UR WORK I THINK IT [sic] SAFE TO SAY THIS DOLL WENT VIRAL!!"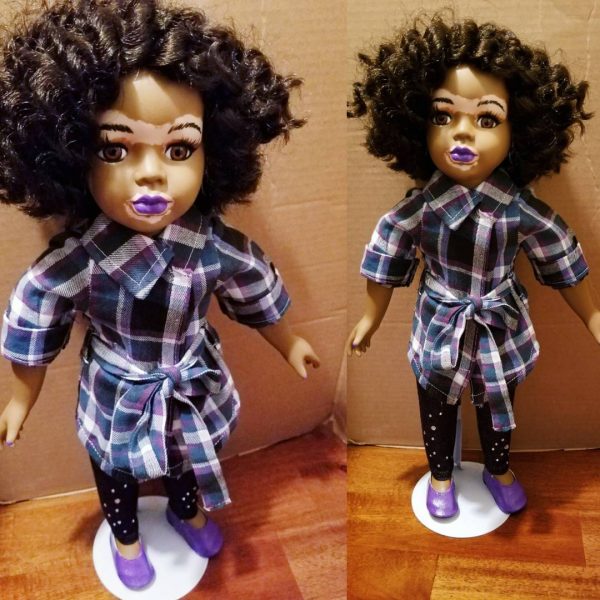 Art has always been something that people can relate to, a way to move you. And in this case, we can agree that Black has stunned us by taking her craft to the next level.